Advanced IPR Upskill Diploma
Beyond the Basics: Strategic Insights into Intellectual Property Rights
ABOUT THIS PROGRAMME
Intellectual property rights involve identifying intangible assets, prioritising them according to the business needs, safeguarding and exploiting them. A robust management of the IP portfolio is essential if it has to be exploited to the fullest extent in terms of revenue, reputation and market share.
The Upskill Diploma in Advanced Intellectual Property Rights Programme is designed by professionals to bring comprehensive understanding of every stage involved in the life cycle of intellectual property. The course is useful for aspirants who wish to further specialise in intellectual property and engage in the IP domain. Conceptual and case-based learning would help you develop a deeper insight into the subject of IP.
Learn More

30 September 2023

29 February 2024
Confederation of Indian Industry
Key Highlights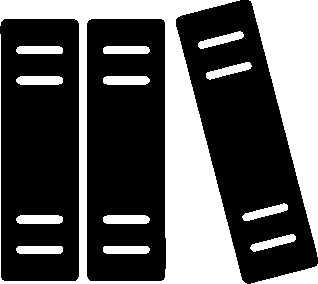 Brought to you by the leading law publisher in the country.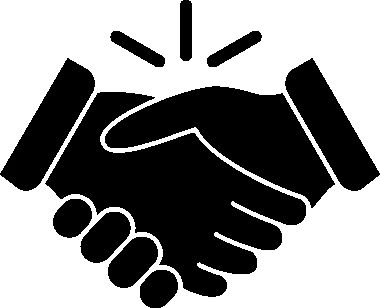 Collaboration with CII — the largest industry body in the country.
Access SCC Online and EBC Reader for a vast library of top-quality reading materials and cases.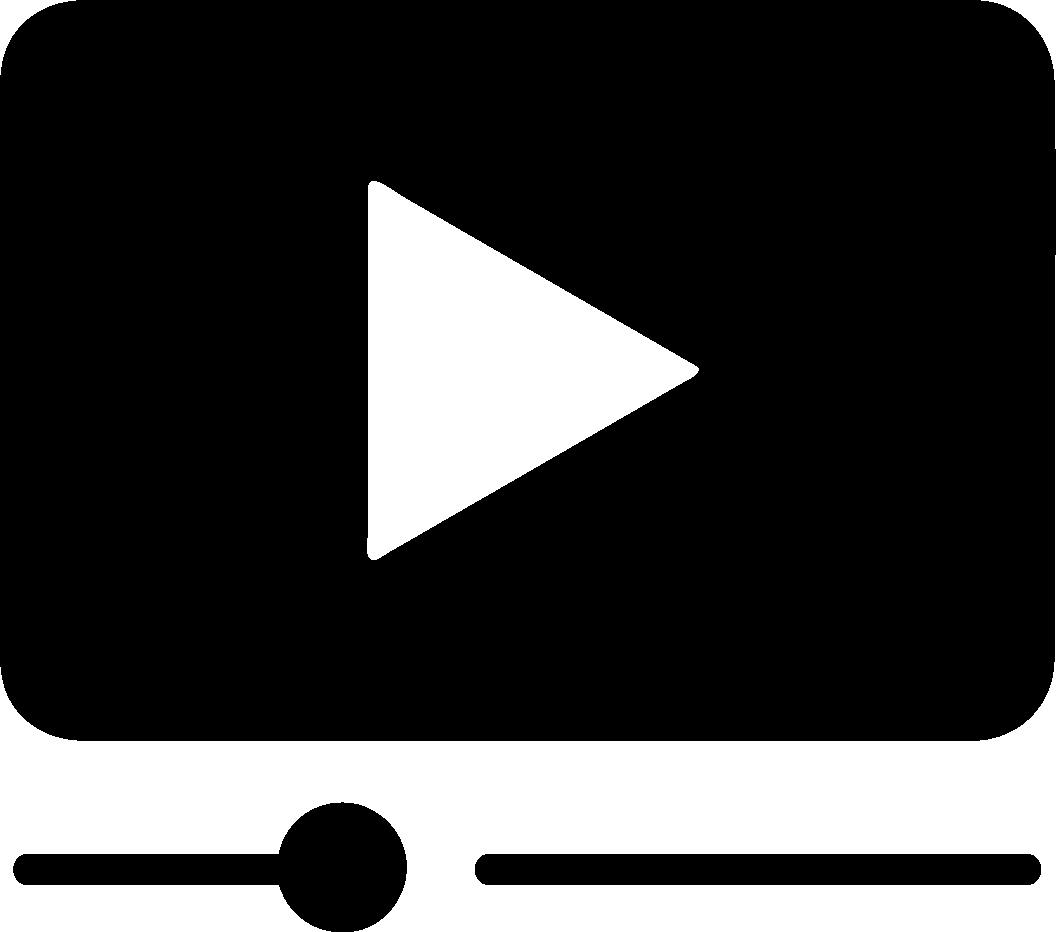 Access 100+ self-paced video lectures for a strong theoretical foundation.
Participate in 25+ live sessions and network with IP experts for practical insights into prosecution, management, and litigation.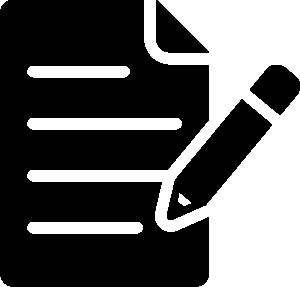 Build a solid foundation in drafting IP-related agreements like licensing, technology transfers, branding, marketing, and NDAs.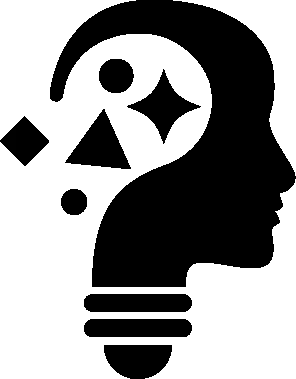 Gain insights into modern issues like trade secrets, digital rights, digital IP protection, and public health.
Learn to prepare documents necessary for IP registration
Access talks and webinars on emerging judicial trends in Intellectual Property Law.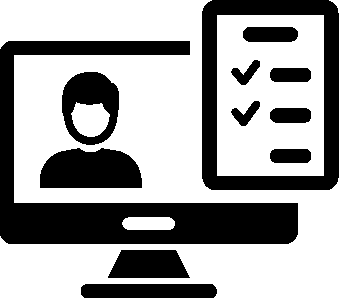 Online law firm internships to develop IP expertise and advance your career.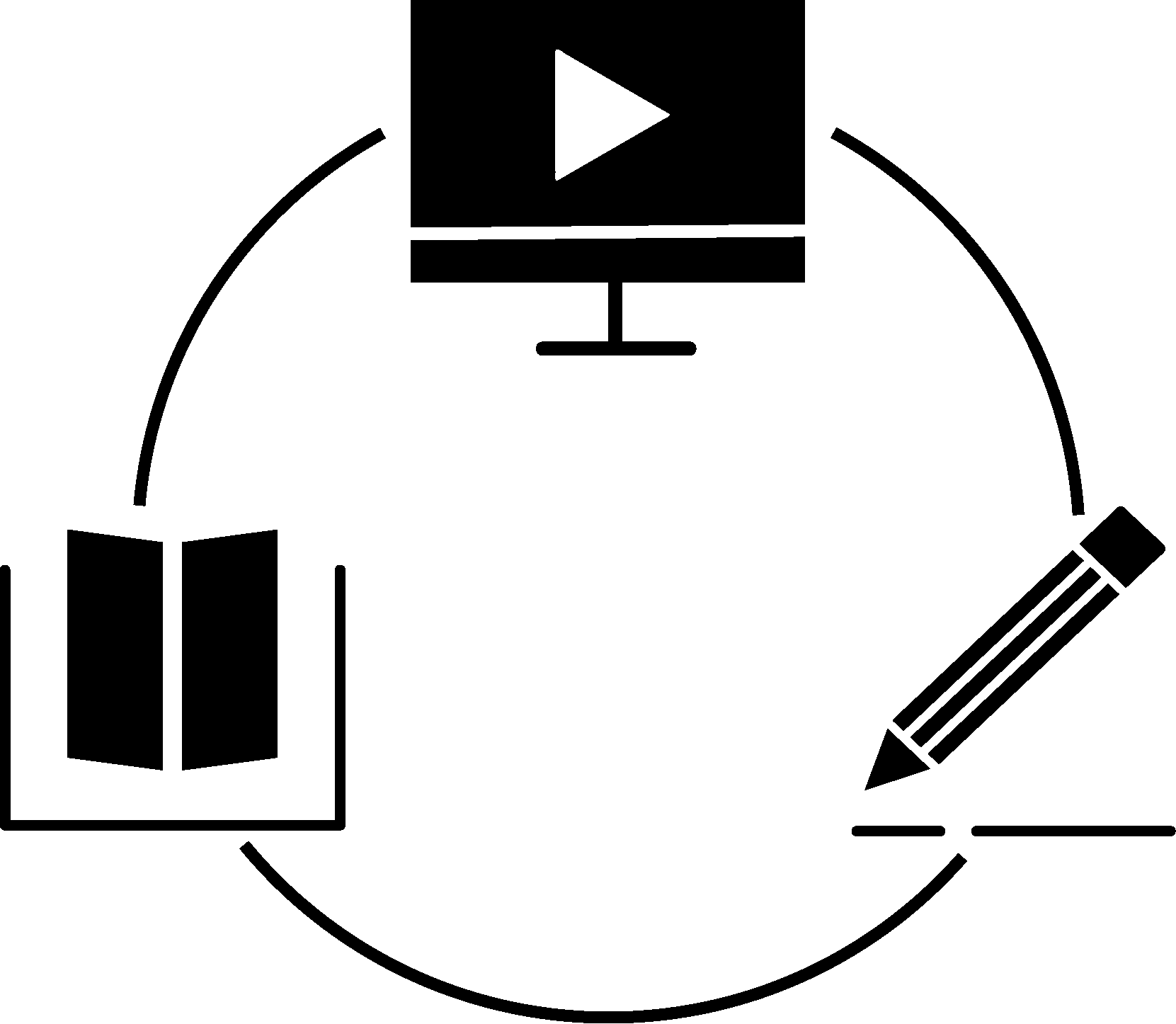 Rigorous pre-class prep and post-class assignments, requiring 6-8 hours weekly.
A comprehensive IP course suitable for all industries.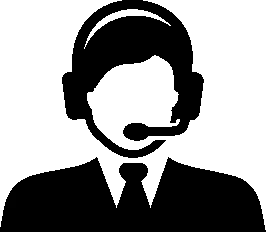 Sector-specific IP strategy talks led by experts.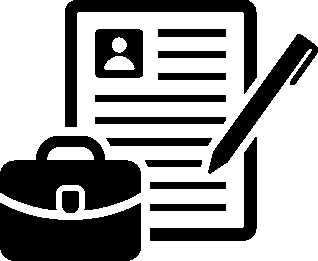 Additional CV writing and legal research course for aspiring IP law professionals.
Who Should Take This Programme?
Provides students and recent law graduates with a strong grounding in the theory and procedural aspects of intellectual property law that enables them to prepare for their IP law practice.
Ideal for entrpreneurs, engineers, business professionals, corporate managers and any one else who is interested in the interface between innovation, branding and intellectual property.
Upskills teachers and researchers with industry practice of intellectual property and creates innovation and awareness in higher educational institutions and incubations.
How Should One Approach This Programme?
Video materials and readings will precede the live sessions. Students are required to watch the videos and do the compulsory readings. The classes are interactive and primarily utilised for practical training.
The general session etiquette is to engage in critical-thinking discussions or problem-solving engagements while keeping your webcams on. You are expected to participate in the class and bring your doubts to the forum of the session. The tutorial sessions are where students get individual attention and are expected to present and discuss their viewpoints or tasks.
Mode of Instruction & Class Timings
The live sessions will be conducted in the online mode, in two batches of 4 days each. The first batch of classes will take place in November 2023 and the second batch in February 2024. Class recordings will be available on the EBC Learning platform (ebclearning.com). Classes will take place on weekends to enable professionals to attend the classes.
The Advanced IPR programme from EBC Learning is a one-of-a-kind mix of theory and practice. From a solid base in the fundamentals of IPR to the daily ins and outs of running an IP practice, the course covers everything that a practitioner could need. The course is gruelling but presented through a mix of lectures and workshops, that would make learning more meaningful. From mid-career professionals wanting to pivot or update their learning to practitioners starting out in IPR filing, prosecution and litigation, the course is for everyone.
M.V. Swaroop
A very comprehensive structure covering every aspect of Intellectual Property Rights. There are multiple opportunities for the students to debate, discuss and practically learn all the aspects of IPR. The course is structured in such a way that anyone, even without a basic understanding of IPR, would find the process of learning the subject quite simple and emerge as an IPR specialist.
Rajesh Ramanathan
What's included?
E-Books Access from EBC Reader
Printed Books Posted to Learners
Programme Leadership
Dr Pratima Narayan
Instructor, EBC Learning, Advocate, Mediator & Co-founder, Techlawlogi Consulting LLP
Dr Pratima Narayan is an Advocate, Mediator and Co-founder of Techlawlogi Consulting LLP. She is an Editor and Consultant at EBC Learning. She has offered courses on consumer law, arbitration, e-commerce, contract law and corporate law on the platform. She has authored a book on 'Electronic Commerce: Legal Compliance', published by Eastern Book Company. The book comprehensively outlines the various legal and regulatory frameworks and compliance for e-commerce players. Dr Pratima has served the legal academia for over two decades as a visiting faculty at various reputed law schools and business schools. Dr Pratima holds a Doctorate in Law from the National Law School of India University, Bengaluru.
Dr Charu Mathur
Instructor, EBC Learning & AOR, Supreme Court
Dr Charu Mathur has rich and diverse expertise in corporate, commercial, civil, criminal and constitutional law matters. She is an Advocate on Record with the Supreme Court of India. She has represented parties which include cricketing bodies and educational institutions like IIT Jodhpur, NLU Jodhpur, BPUT Orissa, MPUAT Rajasthan, and private engineering and medicine colleges of Gujarat and Orissa.
Instructors & Course Authors
Ashok G.V.
Partner, Factum Law
A dispute resolution counsel, Ashok represents clients in the food and beverages, healthcare, pharmaceuticals, aerospace, defence and technology, banking and financial services, real estate and construction, e-commerce and hospitality areas, in domestic and international dispute resolution. His work in the field of Intellectual Property Rights involves not only advising and assisting clients in protecting and commercially exploiting intangible assets but also in representing clients in intellectual property litigations.
In the course of his experience as an Intellectual Property Rights lawyer, he has appeared for the plaintiffs and the defendants in a variety of intellectual property litigations involving trademarks, copyright and trade secret/confidential information actions. He has also had the distinction of securing several John Doe orders in the enforcement of trademarks, in addition to working with clients on global intellectual property protection and cross-border enforcement of Intellectual Property Rights.
Ashok is an invited speaker at the New Delhi-based independent think tank, the Observer Research Foundation, the National Law School of India University, Bengaluru, Indian Institute of Technology Kharagpur, Indian Institute of Management Bangalore, National Academy of Legal Studies and Research, Hyderabad and Gujarat National Law University, Gandhinagar.
C R Jacob
Senior Strategist IP & Business, LexOrbis
Mr C R Jacob is a senior strategist for IP & business at LexOrbis, an entrepreneur, and a startup mentor. At LexOrbis, he regularly advises large and small organisations, and especially startups in their IP strategy and business strategy, IP prosecution, IP valuation, and IP commercialisation. He founded IP Astra, a boutique IP consulting firm later merged with LexOrbis. He was on the board of directors at BPE Biotree India Pvt. Ltd., a biopharma equipment manufacturer, now a member of the Zeta Group, Austria. He is also an investor in an eyewear startup. Mr Jacob regularly conducts IP sessions for startups at IIM Kozhikode LIVE—startup incubation centre.
Mr Jacob has a BE and MTech in electronics and has done EPGBM from IIM Calcutta.
Gayathri Vivek
Founder, GV Law Associates
Gayathri is a registered member of the Karnataka State Bar Council. She specialises in corporate litigation. She is a registered trademark, copyright and designs attorney assisting her clients with the prosecution of the above by filing applications, countering oppositions and objections.
Gayathri Vivek completed her LLB from KSLU after having received a Master's Degree in Business Administration, apart from acquiring a Post Graduate Diploma in Intellectual Property Rights (PGDIPR) from NLSIU, Bengaluru.
Gayathri Vivek founded GV Law Associates in 2016, a firm that helps in drafting corporate and commercial agreements, trademark prosecutions and corporate litigation. She has been successful in resolving matters relating to IBC, real-estate disputes, trademark prosecutions and infringement.
Jayashree M Rattihalli
Founder associate, Prolegis Associates
Mrs Jayashree M Rattihalli is a legal consultant, advocate, arbitrator & mediator and founder associate at Prolegis Associates, Mangalore. Her areas of expertise are commercial law, consumer law, alternative dispute resolution, POSH Act, and she also conducts trainings and workshops on the same. Mrs Jayashree is an empaneled arbitrator & mediator with the Indian Institute of Arbitration and Mediation, Dispute Resolution Forum, Mangalore and SAMA (ODRWAYS). She has served as legal consultant in Chamundeshwari Build Tech, Bangalore, JV Builders, Northernsky Properties, Mangalore, and as a cluster manager at Hinduja Housing Finance. Presently, she is associated with Shri Anantha Hari (OPC) Pvt. Ltd., ShriHari Tradelinks, ShriHari Translinks and a few more MNCs in Mangalore as a legal consultant. Mrs Jayashree holds an LL.B. degree from Bangalore University, an LL.M. degree from Karnataka State Law University and a Doctorate of Philosophy in Law (online) from Einstein International University, Wilmington, USA. As a part of her social engagements, Mrs Jayashree is founder member at EVOLVE Mangalore; founder member and trustee at Dispute Resolution Forum, Mangalore; founder member and trustee at Eldernet.
Meenakshi Chotia
Managing Associate, LexOrbis
Ms Chotia is a registered Indian patent agent and the Karnataka State Bar Council member. She holds a master's in Biochemistry and a bachelor's in Biotechnology and Law. She has 11+ years of rich experience in strategic business counselling on intellectual property matters, and she partners with commercial and scientific teams to develop comprehensive and cost-effective global IP portfolio strategies. She has represented multinational and domestic clients in India, PCT and global (including US, EP, JP, CN, KR, AU, CA etc.) patent drafting and prosecution. She also represents clients in prosecution & opposition hearings at the Indian Patent Office and matters with the National Biodiversity Authority of India.
Meenakshi has expertise in conducting due diligence (search & analysis), handling oppositions, and third-party observations. She also has expertise in conducting various searches & providing opinions on matters including patentability search, freedom to operate search, invalidation search, equivalent search and landscape search. She represents a wide range of clients across the life-sciences sector, including fields of biotechnology, synthetic biology, chemistry, biochemistry, biopharmaceuticals, genetic engineering, medical diagnostics, immunology, therapeutics, microbiology, bioinformatics, materials science, textiles and polymer technology. She delivers seminars on various platforms on Indian patent law and patenting strategies.
Pankaj Musyuni
Associate Partner, LexOrbis
Pankaj Musyuni is a postgraduate in pharmaceutical sciences with a specialisation in drug regulatory affairs and pharma management. He is a registered patent agent and an advocate enrolled at the Delhi Bar Council. Having over ten years of experience, he has worked on a broad range of matters related to the regulatory framework for pharmaceuticals, medicinal products, pharmacology, nutraceuticals, agrochemicals, pesticides and public health products, nanotechnology and medical devices and regularly advise on patent filing, prosecution, drafting, legal and regulatory issues concerning therein.
Mr Musyuni specialises in IP portfolio management, due diligence, litigation, IP strategy for technology and business strategy and provides opinions on validity, infringement analysis, enforcement, patentability and freedom to operate opinion along with providing counselling for innovation culture. He has several publications to his credit, and has also delivered lectures at various forums.
Dr Pradeep Kumar Kamal
Associate Partner, LexOrbis
Dr Kamal is a registered advocate at the Bar Council of India and the Bar Council of Delhi and is a registered patent agent and has a collective professional experience of more than 21 years in teaching, research and IP. He holds a master's in biotechnology and management and a PhD in biomedical science. He has rich experience in drafting patent specifications, patent analysis, gap analysis, freedom to operate, patent prosecution and due diligence in patent matters.
Dr Kamal specialises in patent appeals, oppositions, infringement/revocation and other contentious IP matters. He is involved in advising on technical and legal aspects of contentious IP matters for domestic and international clients. He has been the reviewer of "Cardiovascular Diabetology" and for the Indian Council of Medical Research, Government of India, research project proposals, IP Consultant with CSIR and is a recipient of the "Young Investigator Prize".
Preeti Tyagi
Associate Partner, LexOrbis
Ms Tyagi is a registered Indian patent attorney and holds a bachelor's degree in biomedical engineering and law. She is a registered Indian Patent Agent and enrolled at Delhi Bar Council. She has over 16 years of rich experience in drafting, filing and prosecuting across jurisdictions and forums like India, PCT, USPTO and EPO belonging to various branches of science with emphasis on biotechnology, medical devices, image processing, bio-instrumentation, nano-technology, laser & fibre-optics, polymers, and chemicals. She has substantial exposure in handling contentious and non-contentious patent matters. She works closely with several national and international clients in managing their patent portfolios.
Apart from representing clients during prosecution and oral hearings on patent applications before Indian Patent Office, Ms Tyagi also assists in the prosecution of foreign patent applications. Further, she provides technical support during patent litigations and oppositions. She also handled patent analytics and search-related projects, such as patentability search, invalidity search, freedom to operate search/opinion and patent landscape. She is a regular speaker in various seminars/conferences and actively publishes articles, on various subjects related to patents.
Rajalakshmi Nesargi
Founder, Nesargi Law Group-Intellectual Property Law Services
Rajalakshmi V Nesargi is a highly experienced IP law expert with over two decades of international practice in the USA and India. She specialises in advising IT, nutraceutical and startup firms, and in 2016, she founded Nesargi Law Group, focusing on IP strategy, consultation, prosecution, and litigation. Ms Nesargi excels in creating and managing IP assets, forming strategic partnerships, and negotiating IP-related agreements. She also provides expert guidance on IP prosecution and sponsored research.
Recognised for her expertise, Ms Nesargi has authored online trademark law courses and numerous IP-related books for the National Law School of India University (NLSIU). She actively teaches at law universities, has advised the Government on copyright in the music industry, and has authored articles highlighting her copyright expertise. Her passion lies in educating institutions and individuals about protecting and investing in intellectual property.
Rajesh Ramanathan
Partner Factum Law
Rajesh is an advocate with over 24 years of experience in national and international commercial dispute resolution. His areas of expertise are IP and related services, including prosecution and transactional, contentious and non-contentious litigation. Earlier, Rajesh headed the IP law practice of a reputed national firm. He has also been in charge of the Southern Indian operations of a leading IP firm as its senior associate. Rajesh has vast experience in litigation, prosecution, anti-counterfeiting and anti-piracy operations and transactional services. Rajesh is an alumnus of the Franklin Pierce Law Center (now the Franklin Pierce Center for Intellectual Property at the University of New Hampshire School of Law, Concord, New Hampshire).
Sheetal Srikanth
Advocate (Corporate, Commercial & Intellectual Property)
Sheetal is a graduate of the School of Law, Christ University (SLCU), Bengaluru. She also has an LL.M., with a specialisation in intellectual property law, from the University of Toronto, where she authored a thesis titled "The Copyright—Design Conundrum: An Enquiry into the Efficacy of Sui Generis Design Laws".
Sheetal specialises in litigation and has, over the last six years, represented both domestic and foreign clients in diverse litigation before various fora and arbitrations. She started her practice in Chennai and is now practicing before courts in Bengaluru and Hyderabad. She regularly appears, in Bengaluru and Hyderabad, before the high courts, city civil and criminal courts, tribunals and other authorities.
While she focuses on corporate and commercial litigation, generally, she has valuable experience and specialises in intellectual property matters, specifically, patent, copyright, and trademark related litigations. She also undertakes intellectual property prosecution and represents clients before intellectual property offices all over India. She also advises clients in transactions involving intellectual property, particularly transactions pertaining to film production, content creation for television, broadcast media and streaming.
Dr Shivani Shrivastava
Associate Partner, LexOrbis
Dr Shrivastava is a registered patent agent with over 16 years of experience. She holds PhD in bioinformatics, M.Sc. in plant science and an LL.B. She has also done an executive programme (TLPWE) from IIM Calcutta. Her technical areas of expertise include plant science, chemistry, biotechnology, biochemistry and medicinal products.
She regularly advises clients on filing and prosecuting patent applications in India and foreign jurisdictions including the US, EPO, AU, NZ, etc. She works closely with clients and manages their IP portfolio. She has expertise in mentoring individuals, start-ups, SMEs and advising them on building IP strategy and portfolio management. She is also involved in various IP-related business deals, which include IP valuation, due diligence, technology transfer, licensing, etc.
She regularly attends conferences and seminars organised by GIPC, FICCI, IPO, National Law Universities etc. discussing various national and international intellectual property issues. She published several articles and delivered lectures at various forums.
Tarun Khurana
Partner & IP Attorney, IIPRD & Khurana & Khurana
Tarun has 20+ years of experience in Intellectual Property (IP) and is the Co-founding Partner and Patent Attorney of Khurana & Khurana (K&K) and IIPRD. These firms are leaders in IP and corporate law, with 10 offices in India and regional offices globally. Tarun is ranked among India's top 12 patent prosecution practitioners by IAM 1000 and IAM 300 strategists. He specialises in patent preparation/drafting, portfolio management, IP/commercial litigation, valuation, and IP commercialisation for a wide range of clients, from startups to Fortune 500 companies. His expertise covers electronics, telecom, computer-implemented, and mechanical subjects, and he provides patent support services to US and European firms and corporates. Tarun holds degrees in computer science engineering, software systems, law, and an MBA. He is a regular speaker at various institutes and conferences, including GIPC, WIPF, CII, FICCI, and more.
CERTIFICATE & RECOMMENDATION LETTER
At the end of most online courses, you get a certificate. But certificates from different platforms mean different things. How do you convince your next employer, an institution that you have really learned the skills that you proclaim to have learnt? This is where our recommendation letter comes in. In our recommendation letter, we highlight the strengths of each candidate. What they have accomplished in the course and we vouch for you. So in addition to a certificate at EBC Learning, we offer each student of this course a personalised recommendation letter. We wish you all the very best, always.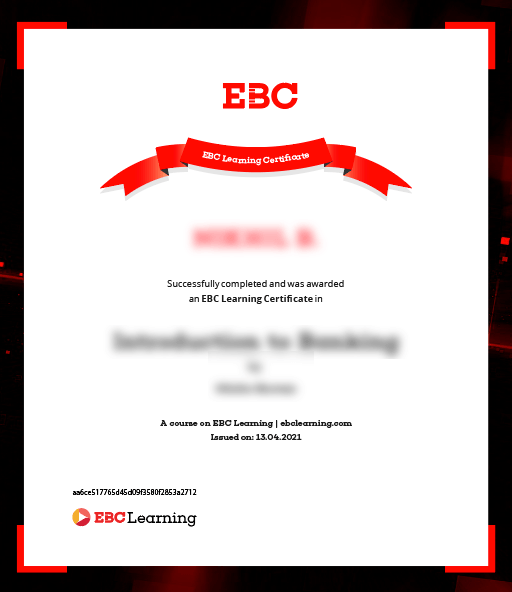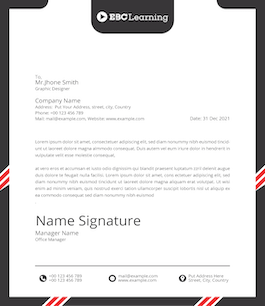 Work From Home Internship and Placement Scheme
When entering into the programme many learners may not have the requisite practical skills to obtain a job in a law firm or get placed in an organisation of their choice. In order to improve the chances of a learner getting successfully placed, EBC Learning would assist learners in getting work-from-home internships for the duration of the course. During the course of such internships, learners would have the opportunity to work with experienced practitioners, partners and associates in law firms, and business heads in organisations and thereby gain practical experience while undertaking the course.
In addition, with EBC's network of professionals, practitioners, and authors, EBC Learning would provide 100% placement assistance to all learners.
FAQs
EBC Learning is the educational arm of Eastern Book Company, a 75+ year-old company and India's leading law publisher and provider of legal textbooks, EBC Reader, EBC Webstore, EBC Explorer, Supreme Court Cases (SCC) and SCC Online.

No, admission to the programme is conducted on a rolling basis, and there is no entrance test requirement.

We believe in the small group teaching format and so aim to keep the class size small. We would try our best to organise participants into small groups of students.

Students who enrol are expected to have basic knowledge of Information and Communication Technology (ICT) and computer applications. Everyone should have a working webcam and microphone (either inbuilt or external). It is advised to have good internet speed. It is important to note that the EBC Learning LMS can be accessed through laptops or desktops via an internet browser such as Google Chrome. The ebclearning.com platform is not compatible with mobile devices.

A live session will be of approximately 60-90 minutes, including time for class discussions and faculty interaction.

A minimum of 8 hours of reading engagement is required. In addition, 2 hours per week would be required to watch Annex-Course video tutorials and solve class assignments.

Live recordings will be made available to you soon after the session. However, you will lose any marks allocated to Class Participation and In-Class Assignments.

Your evaluation will take place continuously throughout the course. This process will involve Multiple Choice Questions (MCQs) and Post Class Assignments. In addition to these assessments, there will also be an end-of-semester examination.

One must score a minimum of 65% to get receive a certificate in the programme.

The EBC Learning programmes stand for academic excellence and mastery of the subject. Our team is dedicated to helping the student achieve that mastery. Therefore in order to successfully complete the programme one must score a minimum of 65%. However, in case one does not score a minimum of 65% students can, upon payment of a fee, be admitted to the next cohort of the programme. In limited cases, students can also re-submit their select assignments for re-evaluation.