About this Course
Intellectual property offices consider two important aspects for the purpose of registration—subject-matter and the criteria for protection under the law. The course brings practical insight into what can and cannot be protected as trademarks and copyrights. The course also offers you an in-depth understanding of each stage of trademark and copyright registration. It will include the following:
Subject-matter for protection of trademarks.
Author v. ownership in copyrights.
Criteria for protection of each trademark and copyright
Where and how do applications usually fail at the IP office?
What should IP attorneys and lawyers consider while they advise their clients before considering the registration of trademarks and copyrights?
At the end of this course, you should be able to infer whether a subject-matter is eligible for IP protection and what are the preliminary criteria you should meet before filing a trademark or copyright application. You will be given different topics like, trade names, logos, designs, literary or artistic works, etc., to analyse whether the subject-matter is protectable. This would enable you to comprehend better what Intellectual Property offices consider while granting or refusing registration.
I believe in copyright, within limited precincts. But I also believe in fair use, public domain, and especially transformation.
David Shields
Instructors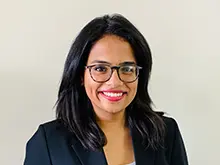 Sheetal Srikanth
Advocate (Corporate, Commercial & Intellectual Property)ROTECTION
Sheetal is a graduate of the School of Law, Christ University (SLCU), Bengaluru. She also has an LL.M., with a specialisation in intellectual property law, from the University of Toronto, where she authored a thesis titled "The Copyright—Design Conundrum: An Enquiry into the Efficacy of Sui Generis Design Laws". Sheetal specialises in litigation and has, over the last six years, represented both domestic and foreign clients in diverse litigation before various fora and arbitrations. She started her practice in Chennai and is now practising in Bengaluru and Hyderabad—appearing before the high courts, city civil and criminal courts, tribunals and other authorities. While she focuses on corporate and commercial litigation, generally, she has valuable experience and specialises in IP matters, specifically, patent, copyright, and trademark related litigations. She also undertakes IP prosecution and represents clients before IP offices all over India. She also advises clients in transactions involving intellectual property, particularly transactions pertaining to film production, content creation for television, broadcast media and streaming.
Gayathri Vivek
Founder, GV Law Associates
Gayathri is a registered member of the Karnataka State Bar Council. She specialises in corporate litigation. She is a registered trademark, copyright and designs attorney assisting her clients with the prosecution of the above by filing applications, countering oppositions and objections. Gayathri Vivek completed her LLB from KSLU after having received a Master's Degree in Business Administration, apart from acquiring a Post Graduate Diploma in Intellectual Property Rights (PGDIPR) from NLSIU, Bengaluru. Gayathri Vivek founded GV Law Associates in 2016, a firm that helps in drafting corporate and commercial agreements, trademark prosecutions and corporate litigation. She has been successful in resolving matters relating to IBC, real-estate disputes, trademark prosecutions and infringement.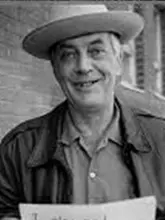 We don't use the trademark to market anything. It's our identity.
Larry Harvey
Certificate
Complete this course and exercises to earn a certificate. Share it with your friends, colleagues, and employers.*
*You must Subscribe to get a certificate.