About this Course
Intellectual property infringement is a serious matter and can have serious consequences for the business, irrespective of whether it was intentional or not. IP litigation involves a gamut of activities from opinions, advisories, injunction suits, IP enforcement strategies, anti-counterfeiting etc. This module covers all about what IP lawyers and attorneys should know while building a career in IP litigation. It includes:
Contemporary issues in IP litigation
Where and how to file IP infringement suits?
What are the challenges in identifying IP infringement?
Drafting of IP litigation-related documents—Important instructions
Challenges in the enforcement of IP disputes
At the end of this module, you will be able to develop legal acumen in various IP litigations and their related documents. The objective is to help you prepare for a career in IP litigation practice.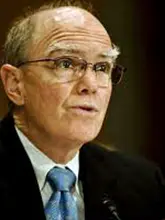 It is very important to remember that it's your intellectual property; it's not your computer. And in the pursuit of protection of intellectual property, it's important not to defeat or undermine the security measures that people need to adopt in these days.
Stewart Baker
Instructors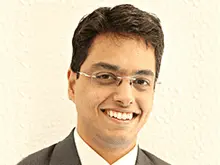 Ashok G.V.
Partner, Factum Law
A dispute resolution counsel, Ashok represents clients in the food and beverages, healthcare, pharmaceuticals, aerospace, defence and technology, banking and financial services, real estate and construction, e-commerce and hospitality areas, in domestic and international dispute resolution. His work in the field of Intellectual Property Rights involves not only advising and assisting clients in protecting and commercially exploiting intangible assets but also in representing clients in various IP litigations involving trademarks, copyright and trade secret/confidential information actions. He has also had the distinction of securing several John Doe orders in the enforcement of trademarks, in addition to working with clients on global IP protection and cross-border enforcement of IP Rights. Ashok is an invited speaker at the New Delhi-based independent think tank, the Observer Research Foundation, NLSIU Bengaluru, IIT Kharagpur, IIM Bangalore, NALSAR Hyderabad and GNLU Gandhinagar.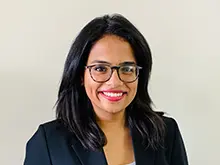 Sheetal Srikanth
Advocate (Corporate, Commercial & Intellectual Property)
Sheetal is a graduate of the School of Law, Christ University (SLCU), Bengaluru. She also has an LL.M., with a specialisation in intellectual property law, from the University of Toronto, where she authored a thesis titled "The Copyright—Design Conundrum: An Enquiry into the Efficacy of Sui Generis Design Laws". Sheetal specialises in litigation and has, over the last six years, represented both domestic and foreign clients in diverse litigation before various fora and arbitrations. She started her practice in Chennai and is now practising in Bengaluru and Hyderabad—appearing before the high courts, city civil and criminal courts, tribunals and other authorities. While she focuses on corporate and commercial litigation, generally, she has valuable experience and specialises in IP matters, specifically, patent, copyright, and trademark related litigations. She also undertakes IP prosecution and represents clients before IP offices all over India. She also advises clients in transactions involving intellectual property, particularly transactions pertaining to film production, content creation for television, broadcast media and streaming.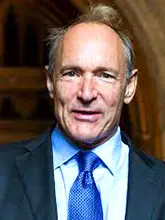 Intellectual property is an important legal and cultural issue. Society as a whole has complex issues to face here: private ownership vs. open source, so on.
Tim Berners-Lee
Certificate
Complete this course and exercises to earn a certificate. Share it with your friends, colleagues, and employers.*
*You must Subscribe to get a certificate.