About this Course
Intellectual property rights is an invaluable asset to a business and the economy of the country at large. Identifying and protecting intellectual property is essential if the creator or owner of the IP wants to commercially exploit it. IP registration is therefore important to determine ownership of IP. This course brings out a detailed analysis of the criteria for patent protection, the procedures involved in the registration of patent and the stages involved therein. It includes:
Prior art search
Preparing a checklist of documents required for filing patent application.
Familiarising with PCT filing
Familiarising with the timelines at each stage of patent filing
Types of office actions and responses to office actions
What makes this module interesting is the hands-on experience of prior art search through workshop mode, a detailed examination of patent specification and a detailed understanding of the stages involved in filing patent before the Registry. The objective of this module is to prepare you to be industry ready to take on patent registration.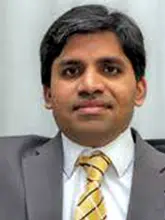 Ideas in your mind have no patent value. They must be expressed or reduced to practice before it is too late.
Kalyan C. Kankanala
Instructors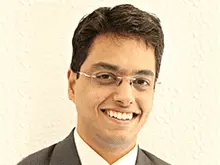 Ashok G.V.
Partner, Factum Law
A dispute resolution counsel, Ashok represents clients in the food and beverages, healthcare, pharmaceuticals, aerospace, defence and technology, banking and financial services, real estate and construction, e-commerce and hospitality areas, in domestic and international dispute resolution. His work in the field of Intellectual Property Rights involves not only advising and assisting clients in protecting and commercially exploiting intangible assets but also in representing clients in intellectual property litigations. In the course of his experience as an Intellectual Property Rights lawyer, he has appeared for the plaintiffs and the defendants in a variety of intellectual property litigations involving trademarks, copyright and trade secret/confidential information actions. He has also had the distinction of securing several John Doe orders in the enforcement of trademarks, in addition to working with clients on global intellectual property protection and cross-border enforcement of Intellectual Property Rights. Ashok is an invited speaker at the New Delhi-based independent think tank, the Observer Research Foundation, the National Law School of India University, Bengaluru, Indian Institute of Technology Kharagpur, Indian Institute of Management Bangalore, National Academy of Legal Studies and Research, Hyderabad and Gujarat National Law University, Gandhinagar.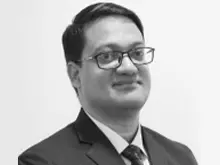 Pankaj Musyuni
Associate Partner, LexOrbis
Pankaj Musyuni is a postgraduate in pharmaceutical sciences with a specialisation in drug regulatory affairs and pharma management. He is a registered patent agent and an advocate enrolled at the Delhi Bar Council. Having over ten years of experience, he has worked on a broad range of matters related to the regulatory framework for pharmaceuticals, medicinal products, pharmacology, nutraceuticals, agrochemicals, pesticides and public health products, nanotechnology and medical devices and regularly advise on patent filing, prosecution, drafting, legal and regulatory issues concerning therein. Mr Musyuni specialises in IP portfolio management, due diligence, litigation, IP strategy for technology and business strategy and provides opinions on validity, infringement analysis, enforcement, patentability and freedom to operate opinion along with providing counselling for innovation culture. He has several publications to his credit, and has also delivered lectures at various forums.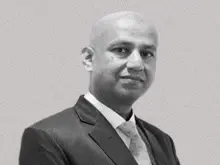 Dr Pradeep Kumar Kamal
Associate Partner, LexOrbis
Dr Kamal is a registered advocate at the Bar Council of India and the Bar Council of Delhi and is a registered patent agent and has a collective professional experience of more than 21 years in teaching, research and IP. He holds a master's in biotechnology and management and a PhD in biomedical science. He has rich experience in drafting patent specifications, patent analysis, gap analysis, freedom to operate, patent prosecution and due diligence in patent matters. Dr Kamal specialises in patent appeals, oppositions, infringement/revocation and other contentious IP matters. He is involved in advising on technical and legal aspects of contentious IP matters for domestic and international clients. He has been the reviewer of "Cardiovascular Diabetology" and for the Indian Council of Medical Research, Government of India, research project proposals, IP Consultant with CSIR and is a recipient of the "Young Investigator Prize".
Preeti Tyagi
Associate Partner, LexOrbis
Ms Tyagi is a registered Indian patent attorney and holds a bachelor's degree in biomedical engineering and law. She is a registered Indian Patent Agent and enrolled at Delhi Bar Council. She has over 16 years of rich experience in drafting, filing and prosecuting across jurisdictions and forums like India, PCT, USPTO and EPO belonging to various branches of science with emphasis on biotechnology, medical devices, image processing, bio-instrumentation, nano-technology, laser & fibre-optics, polymers, and chemicals. She has substantial exposure in handling contentious and non-contentious patent matters. She works closely with several national and international clients in managing their patent portfolios.
Apart from representing clients during prosecution and oral hearings on patent applications before Indian Patent Office, Ms Tyagi also assists in the prosecution of foreign patent applications. Further, she provides technical support during patent litigations and oppositions. She also handled patent analytics and search-related projects, such as patentability search, invalidity search, freedom to operate search/opinion and patent landscape. She is a regular speaker in various seminars/conferences and actively publishes articles, on various subjects related to patents.
Patents are the key to our technology; technology is the key to production.
Franklin D. Roosevelt
Certificate
Complete this course and exercises to earn a certificate. Share it with your friends, colleagues, and employers.*
*You must Subscribe to get a certificate.