About this Course
Intellectual property helps people develop and create products that benefit society. IP owners get into various agreements with third parties to share their IP and at the same time protect their exclusive rights. Licensing and assignment allow commercial use of the asset in many forms. Apart from this, there are various other commercial arrangements that lead to the creation and use of IP. This course covers important IP agreements such as licensing and assignment and their significance. It includes:
Contract drafting basics
Explanation of contract of service and contract for service in IP clause
How to design comprehensive IP licensing and assignment agreements
What should one look for in technology transfer agreements, branding and sponsorship agreements?
Exclusive or non-exclusive IP agreement
The objective of the module is to identify and interpret clauses relating to IP in business and commercial contracts and examine and appraise IP-related agreements such as technology transfer agreements, confidentiality agreements, branding agreements, etc.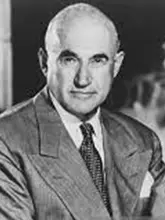 A verbal contract isn't worth the paper it's written on.
Samuel Goldwyn
Instructors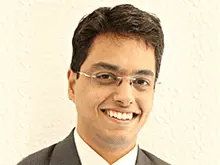 Ashok G.V.
A dispute resolution counsel, Ashok represents clients in the food and beverages, healthcare, pharmaceuticals, aerospace, defence and technology, banking and financial services, real estate and construction, e-commerce and hospitality areas, in domestic and international dispute resolution. His work in the field of Intellectual Property Rights involves not only advising and assisting clients in protecting and commercially exploiting intangible assets but also in representing clients in various IP litigations involving trademarks, copyright and trade secret/confidential information actions. He has also had the distinction of securing several John Doe orders in the enforcement of trademarks, in addition to working with clients on global IP protection and cross-border enforcement of IP Rights. Ashok is an invited speaker at the New Delhi-based independent think tank, the Observer Research Foundation, NLSIU Bengaluru, IIT Kharagpur, IIM Bangalore, NALSAR Hyderabad and GNLU Gandhinagar.
Rajesh Ramanathan
Partner, Factum Law
Rajesh is an advocate with over 24 years of experience in national and international commercial dispute resolution. His areas of expertise are IP and related services, including prosecution and transactional, contentious and non-contentious litigation. Earlier, Rajesh headed the IP law practice of a reputed national firm. He has also been in charge of the Southern Indian operations of a leading IP firm as its senior associate. Rajesh has vast experience in litigation, prosecution, anti-counterfeiting and anti-piracy operations and transactional services. Rajesh is an alumnus of the Franklin Pierce Law Center (now the Franklin Pierce Center for Intellectual Property at the University of New Hampshire School of Law, Concord, New Hampshire).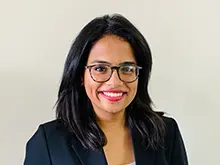 Sheetal Srikanth
Advocate (Corporate, Commercial & Intellectual Property)
Sheetal is a graduate of the School of Law, Christ University (SLCU), Bengaluru. She also has an LL.M., with a specialisation in intellectual property law, from the University of Toronto, where she authored a thesis titled "The Copyright—Design Conundrum: An Enquiry into the Efficacy of Sui Generis Design Laws".
Sheetal specialises in litigation and has, over the last six years, represented both domestic and foreign clients in diverse litigation before various fora and arbitrations. She started her practice in Chennai and is now practicing before courts in Bengaluru and Hyderabad. She regularly appears, in Bengaluru and Hyderabad, before the high courts, city civil and criminal courts, tribunals and other authorities. While she focuses on corporate and commercial litigation, generally, she has valuable experience and specialises in intellectual property matters, specifically, patent, copyright, and trademark related litigations. She also undertakes intellectual property prosecution and represents clients before intellectual property offices all over India. She also advises clients in transactions involving intellectual property, particularly transactions pertaining to film production, content creation for television, broadcast media and streaming.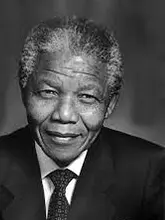 Only free men can negotiate. A prisoner cannot enter into contracts.
Nelson Mandela
Certificate
Complete this course and exercises to earn a certificate. Share it with your friends, colleagues, and employers.*
*You must Subscribe to get a certificate.