About this Course
The commercial success of a product depends on how it grabs the customer's attention. So, it is not only the functional utility and efficiency of the product but appearance also that matters. Say a manufacturer has designed a unique design of key suitable to fit in a specially designed grove of a lock. Can the manufacturer protect the design? Does it fit under patents, or as artistic work under copyrights, or should it be protected under designs? It would remain a conundrum—if you don't understand the legal basics of design law and its salient features. This course is designed to help you understand the concept of design and how it is protected under the law. Another interesting feature of this course is that it brings the overlap of design protection vis-a-vis patents, trademarks and copyrights. Other topics covered in the course include—criteria for protection of a design, rights of the design owner, piracy of design and remedial measures.
The course also covers criteria for registration of geographical indications and plant varieties and the stages of registration of these forms of intellectual property. The course will also provide some interesting practical insights into the protection of trade secrets as an IP.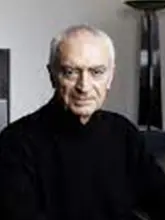 Styles come and go. Good design is a language, not a style.
Massimo Vignelli
Instructors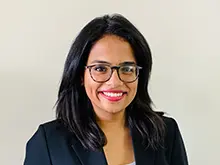 Sheetal Srikanth
Advocate (Corporate, Commercial & Intellectual Property)ROTECTION
Sheetal is a graduate of the School of Law, Christ University (SLCU), Bengaluru. She also has an LL.M., with a specialisation in intellectual property law, from the University of Toronto, where she authored a thesis titled "The Copyright—Design Conundrum: An Enquiry into the Efficacy of Sui Generis Design Laws". Sheetal specialises in litigation and has, over the last six years, represented both domestic and foreign clients in diverse litigation before various fora and arbitrations. She started her practice in Chennai and is now practising in Bengaluru and Hyderabad—appearing before the high courts, city civil and criminal courts, tribunals and other authorities. While she focuses on corporate and commercial litigation, generally, she has valuable experience and specialises in IP matters, specifically, patent, copyright, and trademark related litigations. She also undertakes IP prosecution and represents clients before IP offices all over India. She also advises clients in transactions involving intellectual property, particularly transactions pertaining to film production, content creation for television, broadcast media and streaming.
Jayashree M Rattihalli
Founder associate, Prolegis Associates
Mrs Jayashree M Rattihalli is a legal consultant, advocate, arbitrator & mediator and founder associate at Prolegis Associates, Mangalore. Her areas of expertise are commercial law, consumer law, alternative dispute resolution, POSH Act, and she also conducts trainings and workshops on the same. Mrs Jayashree is an empaneled arbitrator & mediator with the Indian Institute of Arbitration and Mediation, Dispute Resolution Forum, Mangalore and SAMA (ODRWAYS). She has served as legal consultant in Chamundeshwari Build Tech, Bangalore, JV Builders, Northernsky Properties, Mangalore, and as a cluster manager at Hinduja Housing Finance. Presently, she is associated with Shri Anantha Hari (OPC) Pvt. Ltd., ShriHari Tradelinks, ShriHari Translinks and a few more MNCs in Mangalore as a legal consultant. Mrs Jayashree holds an LL.B. degree from Bangalore University, an LL.M. degree from Karnataka State Law University and a Doctorate of Philosophy in Law (online) from Einstein International University, Wilmington, USA. As a part of her social engagements, Mrs Jayashree is founder member at EVOLVE Mangalore; founder member and trustee at Dispute Resolution Forum, Mangalore; founder member and trustee at Eldernet.
Ashok G.V.
Partner, Factum Law
A dispute resolution counsel, Ashok represents clients in the food and beverages, healthcare, pharmaceuticals, aerospace, defence and technology, banking and financial services, real estate and construction, e-commerce and hospitality areas, in domestic and international dispute resolution. His work in the field of Intellectual Property Rights involves not only advising and assisting clients in protecting and commercially exploiting intangible assets but also in representing clients in intellectual property litigations. In the course of his experience as an Intellectual Property Rights lawyer, he has appeared for the plaintiffs and the defendants in a variety of intellectual property litigations involving trademarks, copyright and trade secret/confidential information actions. He has also had the distinction of securing several John Doe orders in the enforcement of trademarks, in addition to working with clients on global intellectual property protection and cross-border enforcement of Intellectual Property Rights. Ashok is an invited speaker at the New Delhi-based independent think tank, the Observer Research Foundation, the National Law School of India University, Bengaluru, Indian Institute of Technology Kharagpur, Indian Institute of Management Bangalore, National Academy of Legal Studies and Research, Hyderabad and Gujarat National Law University, Gandhinagar.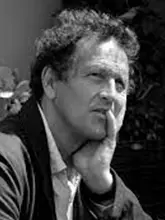 When you plant something, you invest in a beautiful future amidst a stressful, chaotic and, at times, downright appalling world.
Monty Don
Certificate
Complete this course and exercises to earn a certificate. Share it with your friends, colleagues, and employers.*
*You must Subscribe to get a certificate.