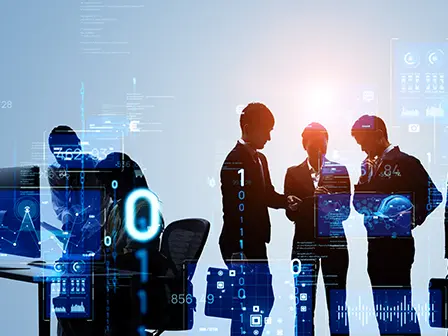 01 September 2023

29 February 2024
About this Course
With the advancements in technology, the exchange of knowledge base and the intellectual economy is growing at a rapid pace. Likewise, the concern for protecting intellectual property rights. The importance of intellectual property and its mobility is well-established and reflected across all industries. Can a person get an IP for a tribal song? What are the controversies around R&D incentives, pricing and access to medicines and intellectual property in the pharma industries? What are the implications of IPR on the next-gen AI technology that comes with unpredictable intelligence and capabilities of machine learning? These are some intriguing questions and debates that will be addressed by industry leaders through our webinar series.
This module deals with sector-specific intellectual property rights that cover various topics related to the pharmaceutical industry, entertainment, media and sports, data protection and software etc.
At the end of this module, you will be able to develop a legal acumen on industry practices in IPR and discuss various facets of IP with industry experts and law professionals.
Forget land, buildings, or machines-the real source of wealth today is intelligence, applied intelligence. We talk glibly of "intellectual property" without taking on board what it really means. It isn't just patent rights and brand names; it is the brains of the place.
Charles Handy
Instructors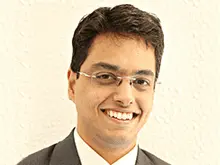 Ashok G.V.
Partner, Factum Law
A dispute resolution counsel, Ashok represents clients in the food and beverages, healthcare, pharmaceuticals, aerospace, defence and technology, banking and financial services, real estate and construction, e-commerce and hospitality areas, in domestic and international dispute resolution. His work in the field of Intellectual Property Rights involves not only advising and assisting clients in protecting and commercially exploiting intangible assets but also in representing clients in intellectual property litigations. In the course of his experience as an Intellectual Property Rights lawyer, he has appeared for the plaintiffs and the defendants in a variety of intellectual property litigations involving trademarks, copyright and trade secret/confidential information actions. He has also had the distinction of securing several John Doe orders in the enforcement of trademarks, in addition to working with clients on global intellectual property protection and cross-border enforcement of Intellectual Property Rights. Ashok is an invited speaker at the New Delhi-based independent think tank, the Observer Research Foundation, the National Law School of India University, Bengaluru, Indian Institute of Technology Kharagpur, Indian Institute of Management Bangalore, National Academy of Legal Studies and Research, Hyderabad and Gujarat National Law University, Gandhinagar.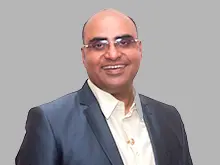 Rajesh Ramanathan
Partner, Factum Law
Partner Factum Law Rajesh is an advocate with over 24 years of experience in national and international commercial dispute resolution. His areas of expertise are IP and related services, including prosecution and transactional, contentious and non-contentious litigation. Earlier, Rajesh headed the IP law practice of a reputed national firm. He has also been in charge of the Southern Indian operations of a leading IP firm as its senior associate. Rajesh has vast experience in litigation, prosecution, anti-counterfeiting and anti-piracy operations and transactional services. Rajesh is an alumnus of the Franklin Pierce Law Center (now the Franklin Pierce Center for Intellectual Property at the University of New Hampshire School of Law, Concord, New Hampshire).
Rajalakshmi Nesargi
Founder, Nesargi Law Group-Intellectual Property Law Services
Rajalakshmi V Nesargi is a highly experienced IP law expert with over two decades of international practice in the USA and India. She specialises in advising IT, nutraceutical and startup firms, and in 2016, she founded Nesargi Law Group, focusing on IP strategy, consultation, prosecution, and litigation. Ms Nesargi excels in creating and managing IP assets, forming strategic partnerships, and negotiating IP-related agreements. She also provides expert guidance on IP prosecution and sponsored research.
Recognised for her expertise, Ms Nesargi has authored online trademark law courses and numerous IP-related books for the National Law School of India University (NLSIU). She actively teaches at law universities, has advised the Government on copyright in the music industry, and has authored articles highlighting her copyright expertise. Her passion lies in educating institutions and individuals about protecting and investing in intellectual property.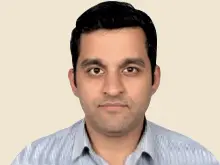 Tarun Khurana
Partner & IP Attorney, IIPRD & Khurana & Khurana
Tarun has 20+ years of experience in Intellectual Property (IP) and is the Co-founding Partner and Patent Attorney of Khurana & Khurana (K&K) and IIPRD. These firms are leaders in IP and corporate law, with 10 offices in India and regional offices globally. Tarun is ranked among India's top 12 patent prosecution practitioners by IAM 1000 and IAM 300 strategists. He specialises in patent preparation/drafting, portfolio management, IP/commercial litigation, valuation, and IP commercialisation for a wide range of clients, from startups to Fortune 500 companies. His expertise covers electronics, telecom, computer-implemented, and mechanical subjects, and he provides patent support services to US and European firms and corporates. Tarun holds degrees in computer science engineering, software systems, law, and an MBA. He is a regular speaker at various institutes and conferences, including GIPC, WIPF, CII, FICCI, and more.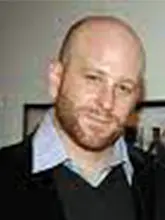 Sell your intellectual property based on a track record of success and innovation.
Tahl Raz