What People Are Saying
EBC's e-learning platform is a class apart. The platform has brought about a new dimension to legal learning. Lucid presentations, backed by real-time case illustrations and judicial recitals, well-researched and designed by professionals with vast expertise, put EBC Learning in a league of its own.
– Dr Pratima Narayan, Advocate and Mediator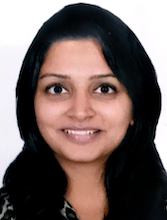 EBC Learning is an innovative e-learning platform. The course curriculum is defined well and one can access it all at one place in an effective, efficient and hassle-free manner. One can revise concepts multiple times, watch videos, read the content, give online tests and get a certificate. Law students should definitely subscribe.
– CS Anchal Jindal, Compliance Officer at IPA-ICAI