ABOUT THIS PROGRAMME
The EBC Learning — Confederation of Indian Industry (CII) Upskill Diploma in Advanced Corporate Law is a course like no other. Taught by industry experts and professionals, it is a comprehensive and rigorous course on corporate law that gets you ahead covering theoretical, critical and practical training in corporate law.
Topics Covered
The course covers the following broad areas of corporate law:
● The Corporate Legal Method  ● Evolution, Foundation and Essential Concepts of Corporate Law  ● Choosing an Entity (Agency to HUF, Partnership, LLP & Company) ● How to Register or Incorporate an Entity? ● Raising Capital, Startups and IPOs  ● Insider Trading ● Corporate Contract Drafting  ● Debt Financing ● Company Law ● Directors, Managers and Committees  ● Meetings  ● Conflicts in Corporate Form  ● Accounts, Investigation and Corporate Fraud  ● Insolvency and Winding Up  ● Competition Law ● Competition Economics  ● Mergers, Amalgamations & Acquisitions (M&A)  ● Legal & Financial Due Diligence ● Corporate Social Responsibility (CSR)
Schedule, Examination & Assessment
● 6-Month Course ● 8-10 Hours Reading + 2-3 Live Classes in a Week ● Total 70+ Live Classes with Recordings for Later Access  ● 25+ Expert Faculty  ● 550+ Video Learning Materials  ● Access to 15+ E-books on EBC Reader ● Relevant Articles  ● Access to 100+ Cases from SCC Online  ● Industry Expert Lecture Webinars  ● Curated Mock Exercises for Hands-on Training  ● Personalised Feedback on Assignments  ● 500+ MCQ Assignments  ● Personalised Mentoring  ● Upskill Diploma Certificate  ● 100% Placement Assistance with our Internship & Placement Partners and Others.
Internship & Placement Partners
Who should take this course?
Law Students and Recent Law Graduates, Lawyers, In-House Counsels, Chartered Accountants, Company Secretaries, Cost & Work Accountants, Government Officials, Academicians, Managers, Chief Executive Officers, Company Directors, Prospective Entrepreneurs may take this course. The course would help launch law students into a career in corporate law and practitioners develop their corporate law practice. Business professionals, advisors and managers interested in detailed legal understanding of corporate affairs may take this course to hone their legal skills.
Mode of instruction & Class Timings
Fully online, evening live classes, about 2 to 3 per week.

14 April 2022

31 October 2022
Confederation of Indian Industry
What's included?
Connecting and networking
It is always important to be connected, to discuss, to talk. A course where you cannot do that loses half its value. In an online course, how do you speak to your peers, other professionals, fellow students and teachers? How do you just walk up to someone and say 'Hi!', introduce yourself, and strike up a conversation? Well, we have got you covered. The classes on EBC Learning do not take place in any ordinary online webinar platform. They take place in an online space where you can walk up to people, talk, have break-out sessions, group discussions, connect, exchange ideas, cards, introductions. A virtual, interactive-classroom space, where you can stroll around in the classroom, bump into your classmates, go visit the cafeteria, or for that matter the beach! Why not? Take a stroll on the beach and discuss the latest M&A transaction.
Why did we come up with this course?
The corporate world has today assumed prime importance and is in large part responsible for the development of the Indian economy. The coming of the startup era, the focus on ease of doing business, corporate law and regulation reform, tax reform, labour reform, the focus on job creation and entrepreneurship are all symbolic of this focus. With this increased focus the legal and regulatory framework has become more and more complex. Only those thrive who know the law and know how to manage and operate within it. The business executive today is only too aware of the need to know corporate law. The realisation of her vision is inextricably linked with knowing and operating in this complex regulatory and compliance framework.
The focus on and the need to know and understand the legal framework concerning corporations is reflected in Indian law schools. While earlier law school education was focused on preparing persons for being legal advocates, today that focus has shifted to preparing them for the corporate world. Today when we speak to a group of law school students on campus, or elsewhere we hear the following:
"I want to become a corporate lawyer." The words keep getting repeated while our polite enquiries extend to the person standing next. Until we reach the end of the circle where you don't have to ask the question, the only one-word echo is "corporate".
There is another picture when we speak to partners at law firms or businesses looking to hire law graduates and practitioners. They lament upon the absence of training, and their target shifts to the state of affairs of legal education. It is not just about the graduates and legal practitioners. We have even heard the same cyclic arguments for interns that they have taken or are yet to take.
From the above, we concluded that a) talent and enthusiasm are abundant for corporate law, b) there is demand for corporate lawyers and experts, and c) there is no place where this immense potential of corporate law enthusiasts meets opportunities. And so we decided to offer a course on corporate law with law firms and practitioners along with CAs and corporate advisors as the teachers. These teachers bring to the course practical knowledge that is vital for succeeding in the corporate world.
Many first and second years students often complain, "I don't know anything about corporate law. How will I get an internship?" It is correct that one is not introduced to company law in the fourth semester or sixth trimester. Thus, there is no introduction to even the basics of company law. How will this person look for an internship in a firm dealing with corporate law? Also, why will any law firm look for an intern to whom a lot of training time is devoted? Instead of having some hands to help, one is required to extend a helping hand. Given this, fresh graduates looking for jobs don't often know what to do at a law firm and find it hard to find someone to train them. It is only through luck that they may get assigned to a project that provides a learning opportunity or a senior who cares enough to train young graduates.
It is not only students in law school who have these legitimate grievances. Experienced practitioners, business executives, accountants and corporate advisors often don't know where to go to upskill themselves. It is hard for them to spare time to join a full-time residential course.
The above examples are only illustrative of the state of affairs. Business executives, legal practitioners, law students, in-house counsels, practitioners in law firms, accountants and corporate advisors need to know and continually upskill themselves to effectively manage today's large businesses and undertake complex transactions. Law students need professional training so that they are fit for the market and have a competitive edge. Hence we bring to you the Upskill Diploma in Advanced Corporate Law. With 70+ professional lectures, practical workshops and assignments, 550+ videos, reference books and reading materials this course will train one like no other.
What's different about the Upskill Diploma?
The EBC Learning Upskill Diploma is given for mastery in a particular practice-oriented field of law. The diploma is offered on completion of specific intensive courses in the given field. As part of the diploma, students undergo rigorous training in theory and practice. The theoretical teaching done through the lecture method ensures that the student knows the applicable law. But where knowing the law may be too cumbersome, where only an overview may be possible, we ensure that the student knows where and how to find the law. As they say, the objective of legal education is not so much that a person knows the law but that the student learns the legal method. This enables the person to find the law. The first level is then focused on knowing the law, and where that may not be possible, at least being able to find it.
The second and most crucial aspect of the Upskill Diploma is that we prepare the student to think and understand the reasons behind why the present law is the way that it is. How it can change? What are the loopholes? What arguments can be made? What may a court of law accept and which way are the law courts leaning? This intensive study of the 'why' and 'what it could be' is undertaken by a critical study of current judicial decisions. The second level of teaching in the Upskill Diploma ensures that the student can critically evaluate the law and come up with new innovative solutions to current legal problems for the client and even contribute to developing the law.
The next most essential component of the Upskill Diploma is the training in practical skills. What authorities must one approach? What form must one fill? What contracts must be drafted? It is the how, what, where? In classes aimed at the practical, we teach the student how to go about a particular task as required by a client. In sum, 'how to do' particular client-oriented tasks is the focus of these classes.
All in all, with the focus on all three areas (knowing, critiquing and applying), the Upskill Diploma truly ensures that one becomes a master in a particular subject. The level of discussion in our Upskill Diploma classes is both broad and deep. The sheer breadth of topics covered in the Diploma gives the law student the ability to look for solutions in different areas of law. But at the same time, the in-depth study equips the student to effectively execute any given solution for a client. The Upskill Diploma truly makes one a master.
E-Books Access from EBC Reader
Instructors
Abhishek Sharma
Partner, Dentons LinkLegal
Abhishek Sharma is a Partner with Link Legal and has over 13 years of experience. He has substantial experience of handling disputes concerning the aviation sector (including airports) and in handling civil and commercial disputes in various fora including the Supreme Court of India. He also routinely acts for clients in arbitration proceedings, both domestic as well as international. Abhishek regularly appears before the various benches of the National Company Law Tribunal as well as the National Company Law Appellate Tribunal in a large number of Insolvency and company law matters. He also advises and represents clients in complex matters before the Competition Commission of India and the Competition Appellate Tribunal. Prior to joining the firm, he was an associate in the law chambers of Mr Arun Jaitley, Senior Advocate. He has also completed an attachment with Allen & Gledhill, Singapore. Abhishek is the Addnl. Joint Secretary of the NCLT and NCLAT Bar Association.
Aditya K Singh
Associate Partner, Dentons LinkLegal
Aditya K Singh is an Associate Partner of Link Legal and has over 10 years of experience in advising and representing clients in precedent-setting commercial and regulatory matters before the Supreme Court, High Courts, Appellate Tribunals (In Competition, Corporate, Broadcasting and Power), Regulators (in Competition and Power). He has also advised various private equity firms and financial institutions in their investment in Energy Sector, Port and SEZ etc. He has strong interest in academics and regular contributed/quoted in Mercom, EQ International, Business Standard, etc and played instrumental role in finalization of courses on energy law of various law schools and technology schools.
Aditya Singh Chandel
Partner, AZB & Partners
Aditya Singh Chandel is a Partner at AZB & Partners. He specialises in direct and indirect taxation, income tax laws, international tax, goods and services tax, foreign trade policy and customs law. He advises clients on a broad range of domestic and cross-border tax issues, with a special focus on mergers and acquisitions, joint ventures, restructurings, private equity transactions, permanent establishment issues, investment fund structuring, financing, aircraft leasing, employee incentives, succession planning and indirect tax issues across sectors.
Amrish Garg
Co-Founder, Finvox Analytics
Amrish Garg has 12+ years experience in fund raising, transaction support services, business valuations, purchase price allocation and complex instruments valuations. He is a Chartered Financial Analyst (CFA, US), Chartered Accountant (All India 6th Rank in Chartered Accountancy Final Examination) and has done his B.Com (H) from Shri Ram College of Commerce (2005 Batch) He has experience across sectors such as Enterprise SAAS, Tech Startups, FMCG, Retail, Food & Agri, specialized manufacturing, logistics etc. He is a registered Valuer under the provisions of Section 247 of the Companies Act, 2013. He has written various articles on valuation for ICAI publications He is an eminent speaker having delivered lecturers on valuation and related topic at various summits and events organized by registered valuer organizations, MBA institutes, study circles and corporates. Amrish is also a Life Coach and Motivational Speaker.
Animesh Sinha
Partner, Animesh Sinha & Partners
Animesh Sinha is a Partner at Animesh Sinha & Partners. Previously, he worked at India's premier dispute resolution law firm Karanjawala & Co. wherein he represented India's top corporate houses and high-income individuals in courts as well as in arbitrations. He commenced his independent practice at the young age of 24 and represented the top insurance companies in complicated litigations before the Supreme Court, High Court of Delhi and various Appellate Tribunals. He specialises in insurance law and his services have been retained by several insurers, top companies and other insurance intermediaries in India. Moreover, he also specializes in arbitration, infrastructure, contracts and corporate law. Animesh appears in courts and arbitrations and has been retained by several companies for non-contentious legal advisory and transactions.
Ankit Jain
Partner, Acupro Consulting
Ankit Jain qualified as Chartered Accountant in November 2013. He is a Graduate in Commerce and has completed Diploma in IFRS from ACCA, UK. Ankit is a Partner with Acupro Consulting which provides consulting services to multinationals. Acupro is a team of 70+ professionals and have served 500+ clients (including 350+ multinationals and 100+ start-ups and 20+ PE funds and other investors) in the last 10+ years and currently leads the Assurance practice at Acupro. Prior to Joining Acupro, Ankit has worked with KPMG in Statutory Audits Division. Ankit has served 50+ start-ups from incorporation to the IPO. He acted as due diligence partner for Zomato IPO, for Delhivery IPO and for Snapdeal IPO and is working for some other big IPOs of the country. Ankit has undertaken Statutory Audits, Tax Audits for various multinational companies and startups including some listed companies in India. He has advised clients on Accounting issues under Ind AS / IFRS and has been involved in Ind AS implementation of various companies in manufacturing and service sector. He has also undertaken IFC implementation projects for various multinational companies and Startups.
Armaan Patkar
Partner, Argus Partners (Solicitors & Advocates)
Armaan Patkar is a Partner at Argus Partners (Solicitors & Advocates). He is a seasoned Mergers & Acquisitions and Private Equity attorney with extensive experience advising corporates, private equity funds, and investment firms. He specialises in cross-border and domestic transactions, including public M&A and strategic deals. Armaan's sector expertise spans financial services, technology/technology platforms, and energy. He has also handled securities and financial regulatory matters and authored the book "Insider Trading: Law & Practice." Armaan was previously a principal associate at Algo Legal and has also worked as a senior associate at AZB & Partners, Mumbai. He is enrolled with the Bar Council of Maharashtra & Goa.
Avinash Sharma
AOR, Supreme Court
Avinash Sharma specialises in Competition, Litigation and Arbitration. Avinash Sharma presently acts as an Advocate-on-Record at the Supreme Court of India. He is Competition Commission of India (CCI)'s Panel Counsel; Municipal Corporation of Delhi (North)'s AoR at the Supreme Court of India; International Centre for Alternative Dispute Resolution (ICADR)'s Panel Mediator; and Central University of Haryana's AoR at the Supreme Court of India.He has represented the parties in the Supreme Court, Delhi High Court, District Courts in Delhi, National Consumer Disputes Redressal Commission, State Consumer Disputes Redressal Commissions, DRT & DRAT, Cyber Appellate Tribunal, CAT, AFT, CCI, COMPAT, NCLT & NCLAT, NGT etc, duly reflected in around 60 reported judgments. Successfully resolved/ settled around 70 cases while acting as a DHCLSC's Mediator. Also acted as Delhi High Court appointed Local Commissioner in various lawsuits related to the property/ intellectual property matters.
Badrinath Srinivasan
Senior Manager (Legal), Directorate General of Hydrocarbons under MOPNG
Badrinath Srinivasan, LL.M., FIII, MCIArb, works at the Directorate General of Hydrocarbons (DGH), Ministry of Petroleum on Natural Gas, Government of India as Senior Manager (Legal). He advises DGH on contract related issues and handles high stakes international arbitrations and litigations in the petroleum exploration and production sector. He writes in various forums on contract law, drafting and dispute resolution. His research papers have been published in major research journals such as Economic and Political Weekly, Supreme Court Cases, Indian Journal of Arbitration Law, etc. His works have been cited in several reputed national and international publications and by the Hon'ble Madras High Court. Badrinath is a member of the Chartered Institute of Arbitrators and the Association of International Petroleum Negotiators and is a fellow of the Insurance Institute of India. He writes extensively in the Practical Academic Blog (www.praticalacademic.blogspot.in).
Balwan Bansal
Co-founder, Acupro Consulting
Balwan Bansal is a rank-holder CA, qualified in May 2007; He is a registered valuer with IBBI, a CFA (from the USA) and an LLB too. He worked with Deloitte and Ernst & Young for 6 years. He is the Co-founder of Acupro Consulting and provides consulting services to multinationals. Now, they are a team of 70+ professionals and have served 500+ clients (including 350+ multinationals and 100+ start-ups and 20+ PE funds and other investors) in the last 10+ years. Balwan has served more than 100 start-ups from incorporation to the IPO. He acted as due diligence partner for Zomato IPO, for Delhivery IPO and for Snapdeal IPO and is working for some other big IPOs of the country. He has advised the clients on cross-border and domestic taxation issues including taxability of foreign companies and expatriates, withholding tax issues and structuring investments etc. He has involved in business valuation exercises and has issued various valuation reports to the clients
Dr Aanchal M Dua
Instructor & Senior Consultant, EBC Learning
Dr Aanchal M Dua is an academician at heart and comes with more than 16 years of consolidated experience in the area of Legal Education and Research. She is a Doctorate in Law from Indian Law Institute, New Delhi and has been associated with various national and international universities like the Bangalore University, the University of Chicago and the University of Manchester. She specialises in Business/Corporate Law, Industrial Law, International Law and IPRs. She has authored a book on the Legal Environment of Business which is currently under publication and has a few publications to her credit in the area of Trade & Environment. She is associated with a start-up in the area of Financial Services as a legal advisor. She is very passionate about community services and leads a number of such projects with various NGOs engaged in the field.
Dr Charu Mathur
Instructor, EBC Learning & AOR, Supreme Court
Dr Charu Mathur has rich and diverse expertise in corporate, commercial, civil, criminal and constitutional law matters. She is an Advocate on Record with the Supreme Court of India. She has represented parties which include cricketing bodies and educational institutions like IIT Jodhpur, NLU Jodhpur, BPUT Orissa, MPUAT Rajasthan, and private engineering and medicine colleges of Gujarat and Orissa.
Dr Pratima Narayan
Instructor, EBC Learning, Advocate, Mediator & Co-founder, Techlawlogi Consulting LLP
Dr Pratima Narayan is an Advocate, Mediator and Co-founder of Techlawlogi Consulting LLP. She is an Editor and Consultant at EBC Learning. She has offered courses on consumer law, arbitration, e-commerce, contract law and corporate law on the platform. She has authored a book on 'Electronic Commerce: Legal Compliance', published by Eastern Book Company. The book comprehensively outlines the various legal and regulatory frameworks and compliance for e-commerce players. Dr Pratima has served the legal academia for over two decades as a visiting faculty at various reputed law schools and business schools. Dr Pratima holds a Doctorate in Law from the National Law School of India University, Bengaluru.
Dr Yugank Goyal
Associate Professor, FLAME University
Dr Yugank Goyal is an Associate Professor of Public Policy at FLAME University. Earlier he taught at Jindal Global Law School. His tryst with Economics of Competition Law began while studying Masters at Erasmus University Rotterdam, where later he also pursued his PhD in law and economics. Given his interdisciplinary background, he enjoys making complex ideas simple, something visible in his treatment of Economics of Competition Law.
Gandharv Jain
Co-Founder, Finvox Analytics
Gandharv Jain is a Co-Founder of Finvox Analytics, a research and analytics firm. He at Finvox provides high-quality and cost-effective solutions on live projects to global investment banking firms, valuation advisory firms, private equity funds and accounting firms at the time of unpredictable increased workflows when the firms do not have resources to meet the critical demand. For the consulting practice in India, Finvox handles matters relating to mergers and acquisitions, valuations, due diligence and business advisory. Gandharv's specialization includes conducting business valuations, raising funds for clients in the shape of venture capital / structured finance and structuring corporate transactions in compliance with foreign exchange laws, advice on general corporate issues, due diligence, entry and exit strategies to foreign investors, and advice on Corporate Law, Securities Exchange Regulations.
Gaurav Priyadarshi
Partner, AZB & Partners
Gaurav is an Associate Partner in Link Legal's Corporate Commercial practice in Delhi. Gaurav is a 2011 batch graduate from Hidayatullah National Law University, Raipur and has worked with P&A Law Offices, J. Sagar Associates and ICICI Bank Limited prior to joining Link Legal. Gaurav has extensive experience relating to providing advice and assistance with respect to various Banking and Finance transactions, M&A transactions, general corporate matters and insolvency. Gaurav has handled structuring, due diligence, documentation and negotiation of various banking and finance transactions involving Indian and multinational banks. He has also done advisory work on several banking products involving NBFCs and Fintech companies. In addition, Gaurav has also handled several M&A transactions in areas involving IT/ ITeS, Infrastructure and real estate sectors. He has been involved in the due diligence, documentation and negotiation of various transaction documents involved in such transactions.
Karishma Singh
Karishma is a Senior Associate at Link Legal, New Delhi and focuses on M&A transactions, intellectual property, regulatory compliance, general corporate and commercial transactions. She is also a registered trademark attorney in India, which enables her to file applications for registration of trademarks in India.
Ketan Mukhija
Partner, Dentons LinkLegal
Ketan Mukhija is a Partner at Link Legal. He is in the firm's corporate commercial practice in Delhi. Ketan has extensive experience in handling matters pertaining to corporate restructurings, investment transactions, private equity, banking and finance, energy and infrastructure, real estate and construction, telecommunications, and capital markets. He has also acted as transaction lead and advised several multinational corporations on their entry strategies into India and has diverse experience in providing corporate advice and representation. Ketan has provided advice and assistance in relation to bidding for government contracts, including advice in relation to compliance with anti-corruption and ethical standards prescribed by the specific government authorities. Ketan is an executive member of ASSOCHAM National Council on Law and Policy and Competition Law. He is a registered Insolvency Professional with the Insolvency and Bankruptcy Board of India.
Nilanjan Sen
Senior Partner, Seven Seas Partners LLP
An experienced lawyer with a family history in the profession, Nilanjan practices litigation in multiple jurisdictions across the country and is a specialist in diverse branches of law including writs, corporate, arbitration and ADR, consumer, civil, criminal and environment. He completed his LL.M. in International Dispute Settlement and Arbitration from Leiden Law School in the Netherlands and is additionally qualified as an Investment Treaty Arbitration specialist. He is currently a senior partner at 'Seven Seas Partners LLP', a boutique international law firm founded in 2019, with presence in India and the Netherlands (E.U.) and practicing on a variety of subjects of international as well as inter jurisdictional laws, including international arbitration, international tax and regulatory advisory. He is also on the Institutional Review Board of the Tata Medical Centre, a 130 million USD philanthropic cancer research centre and hospital managed & owned by the prestigious Tata Group.
Paras Gupta
Vice President, Finvox Analytics
Paras Gupta has 5+ years experience in business valuations, purchase price allocation, complex instruments valuations, impairment testing, equity fund raising, due diligence and other Audit & Assurance engagements. He is a Chartered Accountant, Bachelor of Commerce. His technical skills include financial modelling, due diligence and valuation of complex instruments. Experience across industries such as Tech Startups, Power & Energy, FMCG, Retail, Specialized Manufacturing, Logistics, Media & Entertainment, Real Estate etc.
Pradyumna Anil Purohit
Instructor & Editor, EBC Learning
Pradyumna Anil Purohit is a Course Author, Instructional Designer, and Innovator at EBC Learning. He is also the Chief Academic Consultant at Mahatma Gandhi Centre for Peace Studies (MGCPS), O.P. Jindal Global University (OPJGU). Pradyumna was formerly an Assistant Professor at Jindal Global Law School (JGLS). He is a graduate in law with a major in Political Science and honours in Constitutional Law. Pradyumna pursued his LL.M. (Master of Laws) in International Development Law and Human Rights from the University of Warwick, England and was the recipient of the Upendra Baxi Scholarship. He has also earned an M.Litt. (Master of Letters) from School of History, Institute of Legal and Constitutional Studies, University of St. Andrews, Scotland. He is a passionate educator and has been vocal about academic governance for a long time. He has trained faculties and institutions for IQAC and processes under the NAAC and various ranking frameworks.
Ruby Panchal
Assistant Professor, Jindal Global Law School
Ruby Panchal graduated with B.A. LL.B. (Hons.) from Rajiv Gandhi National University of Law, Patiala in 2016. During her under-graduation, she specialised in Business and Commercial Laws. After graduating from RGNUL, she worked briefly with Cyril Amarchand Mangaldas wherein she worked on real estate due diligence matters. Thereafter, she worked with Singh and Associates, New Delhi with their Disputes Team, wherein she worked on several arbitration and litigation matters pertaining to infrastructure arbitrations, defamation suits, white collar crimes, insolvency disputes etc. She then completed her LL.M. with specialization in Comparative International Dispute Resolution and Business Laws from Queen Mary, University of London in 2018. Later on, she joined O.P. Jindal Global University, Sonepat wherein she currently teaches at the Law School and the Business School. Besides teaching law, she volunteers her time towards Robinhood Army in teaching children from slum areas.
Ruchi Jain
Independent M&A Advisor
Ruchi Jain is a rank holder CA with 15+ years of rich and diversified Big 4 (PwC & EY) and industry experience in M&A, strategy, deals structuring, tax due diligence, income tax, company law, FEMA, SEBI, and other allied regulatory laws. She has advised domestic as well as international clients, promoters/founders, startups and investors on various inbound and outbound buy side and sell side transactions, business structuring, overseas expansions, India entry strategies etc. She also works with family offices on tax matters, family trust, succession planning, transactions, and restructuring.
Sukriti Bhagat
Associate, Trilegal
Sukriti Bhagat is an Associate at IndusLaw. She is a corporate lawyer with a focus on Private Equity and Mergers and Acquisitions. Her work involves research, drafting, reviewing, and conducting due diligence.
Victor Nayak
Assistant Professor of Law, University of Engineering and Management
Victor started his academic career with the Institute of Law, Nirma University as an Assistant Professor in 2012 followed by the School of Law, Galgotias University, from 2015 till August 2021. Presently, he is associated with the University of Engineering & Management (UEM). In the area of corporate and allied laws, not only has he presented and participated in various academic discourses but has also delivered expert lectures and conducted certificate courses in corporate law and mediation law. During his academic career, he has dealt with subjects such as Company Law, ADR and Mediation Law, Competition Law, Corporate Governance, Corporate Insolvency, Mergers and Acquisitions, Law on Infrastructure Development, Property Law, Law of Contract and Interpretation of Statutes. Presently, Mr Nayak is pursuing his Doctorate Degree from WBNUJS, Kolkata in the area of Takeover Laws.
Tarun Mathur
Legal Counsel, Huntsman India
Tarun Mathur is a Legal Counsel with Huntsman India; has 10+ years of law firm, regulatory and consulting experience, with expertise in corporate, commercial, and legal compliance, M&A transactions and merger filings. He has worked with SEBI (Corporate Restructuring & Corporate Issues and Listing), Cyril Amarchand Mangaldas and Trilegal. He is an alumnus of NYU and NLU, Jodhpur; teaches "Transacting M&A Deals" at MNLU Mumbai, and has published on Merger Control in India (EBC). He is also counselling and advising business across the EMEAI Region. Advised on several strategic M&As/ joint-venture/ spin-off/ share sale-purchase and demerger transactions (from term-sheet to post-closing). Drafting and negotiating several commercial contracts. Assisting in several high stake commercial, employment, IPR, data theft litigations and arbitrations. External stakeholder management (including enforcement agencies and government entities). Closely working with senior management and leadership teams.
CERTIFICATE & RECOMMENDATION LETTER
At the end of most online courses, you get a certificate. But certificates from different platforms mean different things. How do you convince your next employer, an institution that you have really learned the skills that you proclaim to have learnt? This is where our recommendation letter comes in. In our recommendation letter, we highlight the strengths of each candidate. What they have accomplished in the course and we vouch for you. So in addition to a certificate at EBC Learning, we offer each student of this course a personalised recommendation letter. We wish you all the very best, always.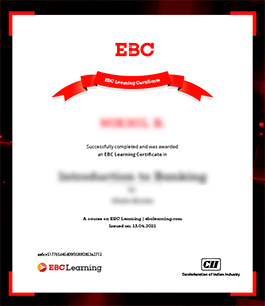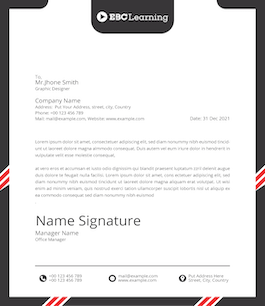 INTERNSHIP & PLACEMENT PARTNERS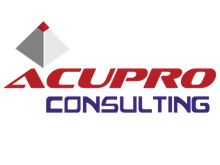 Acupro Consulting, Gurgaon, Hyderabad
Acupro is an energetic and passionate team of 70+ committed professionals displaying acumen, knowledge and excellence and renders solution oriented advisory and implementation services in the fields of taxation, regulations and accounting.
Combining unparalleled experience and comprehensive capabilities across financial and regulatory matters, Acupro collaborates with clients to help them become financially insightful and legally compliant businesses.
We enhance value for clients by providing innovative solutions by blending domain expertise with analytical rigour, while maintaining an uncompromising focus on quality and by hiring and nurturing high quality professionals with a passion for excellence. We are committed to making a difference to our clients, to our people and to the financial world, and we deliver this difference through the integrity of our efforts and by living our core values.
Acupro caters to a very wide spectrum of prestigious international business houses and noted professionals.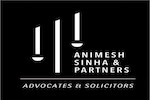 Animesh Sinha & Partners
Animesh Sinha & Partners (ASP) is a multidisciplinary law firm located from Delhi and works with associate lawyers in most cities in India. The team at asp comprises lawyers who have worked in multiple jurisdictions and previously trained in top law firms. The team is well accustomed with the work culture of international law firms and has extensive experience handling work for large corporate clients. We at asp strongly believe in identifying with the client to tailor our services to serve the objective and interests of the client. We are proud to identify ourselves as a team of lawyers with strong belief in easy accessibility for clients, prompt assignment delivery and availability for advice even after completion of assignments. The emphasis on quality, detailing and clarity is at the core of our belief and we strive to achieve it at all times.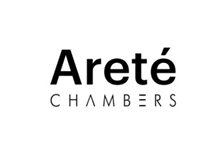 Areté Chambers
Areté Chambers is a boutique law firm, with prime focus on cross border litigation and dispute resolution. Areté provides cutting edge pre-litigation advice and also handles global litigation and arbitration across Asia, Africa, the U.K and the U.S. Areté has the exposure of working with an extensive cross-section of clients involved in infrastructure and construction, oil and gas exploration, automobile distribution and financing, hospitality sector, pharmaceutical manufacturing and supply, retail, financing, architecture, amongst others.
The highly committed team aligns itself to the clients' objectives and requirements and is adept at out of the box solutions to intricate and complicated factual and legal issues. The international dispute resolution team is headed by Amit Gupta, a dual-qualified lawyer, educated at Oxford and Columbia Universities.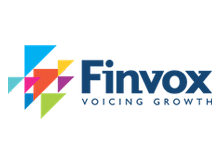 Finvox Analytics, New York, Singapore, Gurugram
A boutique advisory firm offering valuation, transactions, and analytical support services. At Finvox, we have highly seasoned professionals who bring along requisite expertise to advise you on the valuation and transaction matters. The team comprises individuals who are Registered Valuers, Chartered Accountants, CPAs, MBAs and CFA charter holders.
Senior professionals and advisers at Finvox have in the past worked with top global accounting firms, investment banks and research firms. They have advised their clients on numerous transaction situations which include strategic sale/ buy-outs, in-bound and out-bound investments, business restructuring and shareholder disputes. The team have experience in utilizing sophisticated valuation methodologies, which can fulfil even the most complex financial reporting and tax requirements.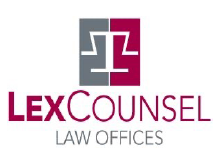 LexCounsel, New Delhi, Chandigarh and Bhubaneswar, Odisha
LexCounsel is a law firm with offices at New Delhi, Chandigarh and Bhubaneswar, Odisha and associate offices across India. The firm provides knowledge-based, effective, business-oriented legal services to its clients. LexCounsel provides comprehensive legal services and solutions to a broad spectrum of domestic and foreign clients.
Their members have substantial expertise in their practice areas and in-depth sector-specific understanding and knowledge to provide customised and highly effective legal advice best suited to their clients' business needs. The Firm and its members have consistently been recognized and awarded across practice areas and as leading lawyers.
The Firm practices in diverse areas of law including Corporate & Commercial Law, Dispute Resolution, Education, Real Estate, Intellectual Property, Insurance, Labour and Employment, Telecommunications, Satellite and IT, Media and Entertainment, Banking, Finance and Capital Markets, Life Sciences and Healthcare, Taxation and Infrastructure Projects, Energy, Mining, Transportation.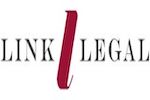 LinkLegal, New Delhi, Mumbai, Bengaluru, Hyderabad, Chennai
With a team of Partners and associate lawyers handpicked from the best institutions and organisations across the country, the Firm provides high quality advice by blending its legal proficiency with deep commercial insight.
The Firm boasts of experts who have substantial experience in their respective practice areas. The Firm provides partner-driven services to clients where lawyers integrate their skills to provide comprehensive legal advice and strategy on complex commercial issues. The Partners at the Firm bring hands on experience and approach in each matter from a strategic perspective.
The Firm has extensive experience of advising clients in diverse sectors including airports, metro rail and urban transport, roads, ports, real estate, power, aviation, defence, water, waste management, media, information technology, manufacturing, hospitality, telecom, pharmaceutical, healthcare, consumer goods, mining, insurance, securities markets and banking.
The Firm regularly gets involved in headline transactions and disputes, advising clients on niche and complicated matters spreading across contentious, transactional and advisory space in a range of disciplines and sectors.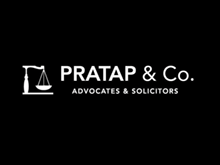 Pratap & Co.
Pratap & Co. is a litigation firm that has been involved in diverse fields of laws including Corporate, Insolvency and Bankruptcy, Prevention of Money Laundering, Criminal, Matrimonial, Consumer, Cheque Bounce, Civil Suits, Service matters, Narcotics, Arbitration, Commercial Laws, etc. The firm actively represents its clients from all over the country and abroad before multiple fora including the Supreme Court of India, various High Courts across India, all District Courts in NCR, NCLAT, NCLT, NCDRC, NGT, PMLA Authority, DRT, along with various Arbitral Tribunals.
The firm has a wide range of services, including drafting and filing of Special Leave Petitions, Appeals, Transfer Petitions, Writ Petitions, Suits, Complaints, Applications, Legal Notices as well as replies thereto. Pratap & Co. also provides legal consultancy services to its clients in India as well as abroad.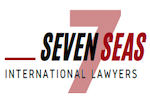 Seven Seas LLP, Delhi, Kolkata, Ranchi, Dehradun, European Union
A truly 'International' boutique law firm with a growing number of offices in India and a rapidly expanding network of international collaborators, Seven Seas Partners is a fast growing consortium of prominent legal experts from across the planet, that was created with the vision to build a platform for our clients who seek international dispute resolution and legal advisory services, that connects them with highly qualified legal experts from around the world.
Through our organically growing réseau, we at Seven Seas Partners endeavor to bring together some of the finest legal minds including internationally qualified attorneys, arbitrators and legal academicians who regularly engage in dispute resolution and advisory services and connect them to our clients.
Our Clientele which comprises of corporations, statutory bodies and other institutions, benefit from our highly qualified and experienced professionals located in multiple countries, who engage regularly across various industries in an array of legal issues ranging from highly complex dispute resolution services to transactional, legal advisory and related regulatory services. With a worldwide network of well connected professionals, Seven Seas Partners has successfully created a niche for itself as a highly specialized group of international law experts, who assist their Clients in inter jurisdictional legal issues by collaborating with lawyers from leading law firms spread across seven seas.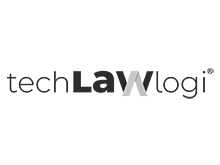 Techlawlogi Consulting LLP, Bengaluru
Techlawlogi Consulting LLP is a firm with a seamless approach to innovative techniques in legal consultancy and advocacy. The team has vast collective expertise in alternate dispute resolution and innovative legal services focusing on areas of information technology, commercial contracts, information technology and consumer protection law. Techlawlogi advises e-commerce start-ups and platforms on due diligence and legal compliance based on the business models. It provides pragmatic and effective learning to bridge the gap between education and profession/industry. It focuses on technology integration for reforming and strengthening access to justice and advocacy.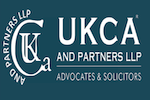 UKCA Partners, New Delhi
UKCA and Partners LLP has been eminent in providing legal advisory, transactional and advocacy services to its clients in diverse sectors and subjects. The firm assists its clients in Corporate-Commercial Litigation, Insolvency, Mergers and Acquisitions (M&A), Restructuring, Negotiations along with a whole range of legal services including hearings at courts, arbitration proceedings, client briefings and conferences, opinion writing and guidance, agreement and contract drafting, research work, due diligence and several other related activities.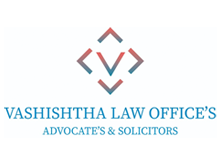 Vashishtha Law Office
Situated at the heart of South Delhi, the Vashishtha Law Office has been a pioneer in the legal realm for providing outstanding, ethical and cost-effective legal services and solutions to their clients from India and across the world. Their expertise lie in various areas of law including Civil Litigation, Alternative Dispute Resolution, Family Law, Criminal Law, Immigration Law & Services, Visa Appeals. At Vashishtha Law Office, the team comprises of highly trained and experienced attorneys representing the best and most prestigious institutions of the world.
The team of lawyers/advocates specialise in drafting of legal pleadings, Criminal Defence Trials, Assisting Prosecutions, Civil Suits, Consumer Cases, Injunctions, Matrimonial Suits/Remedies, Corporate Laws, Cyber Laws, Immigration Laws/Consultancy, Intellectual Property Rights, Divorce/Custody Matters etc., Trial/Appellate Jurisdiction, NCLT, NCLAT, Original Jurisdiction of the High Courts and various SLP's, Appeals (With or without a certificate of appeal) to the Hon'ble Supreme Court of India and Mediation and Arbitration.
At Vashishtha Law Office, they work with a motto "Sincerity our pledge".
FAQs
EBC Learning is the educational arm of Eastern Book Company, a 75+ year-old company and India's leading law publisher and provider of legal textbooks, EBC Reader, EBC Webstore, EBC Explorer, Supreme Court Cases (SCC) and SCC Online.

No, admission to the programme is conducted on a rolling basis, and there is no entrance test requirement.

Students who enrol are expected to have basic knowledge of Information and Communication Technology (ICT) and computer applications. Everyone should have a working webcam and microphone (either inbuilt or external). It is advised to have good internet speed. It is important to note that the EBC Learning LMS can be accessed through laptops or desktops via an internet browser such as Google Chrome. The ebclearning.com platform is not compatible with mobile devices.

A live session will be of approximately 60-90 minutes, including time for class discussions and faculty interaction.

A minimum of 8 hours of reading engagement is required. In addition, 2 hours per week would be required to watch Annex-Course video tutorials and solve class assignments.

Live recordings will be made available to you soon after the session. However, you will lose any marks allocated to Class Participation and In-Class Assignments.

There will be no end examination. You will be evaluated on a continual basis throughout the course. You will be evaluated on pre-class assignments, class participation and final assignments for each module. As the last assignment of the course, you will have the option to appear for a viva or submit a substantial piece of writing for evaluation.

One must score a minimum of 65% to get receive a certificate in the programme.

The EBC Learning programmes stand for academic excellence and mastery of the subject. Our team is dedicated to helping the student achieve that mastery. Therefore in order to successfully complete the programme one must score a minimum of 65%. However, in case one does not score a minimum of 65% students can, upon payment of a fee, be admitted to the next cohort of the programme. In limited cases, students can also re-submit their select assignments for re-evaluation.

We believe in the small group teaching format and so aim to keep the class size small. We would try our best to organise participants into small groups of students.

The Confederation of Indian Industries (CII) is a non-governmental trade association and advocacy group headquartered in New Delhi, India, founded in 1895. CII engages business, political, academic, and other leaders of society to shape global, regional, and industry agendas.

No. This is a certificate diploma course and is not recognised by the UGC. The certificate offered in this programme is only proof of your skills in this area.