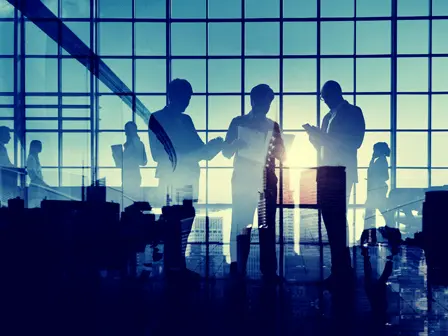 01 June 2023

31 March 2024
About this Course
The course is divided into two parts: Part 1 is the Board of Directors, and Part 2 is Key Managerial Personnel.
Directors don't necessarily engage in the day-to-day operations and compliance of a company. Their job is primarily to supervise a company and make strategic decisions. It is the key managerial personnel who are actually responsible for the day-to-day operations and compliance. While the Board sets the goals and objectives, it is the key managerial personnel who actually work towards achieving the goals.
The exercises in this module shall be a mix of analytical problems related to the position of the director and compliance-based tasks related to DIN, appointment and miscellaneous and transaction-specific compliances on the MCA website. After the completion of the course, you will be able to provide independent legal advice to companies and individuals especially independent directors and KMP.
The consultancy practice in this domain is quite flourishing and economically rewarding.
Who should take this course?
Law Students and Recent Law Graduates, Lawyers, In-House Counsels, Legal Professionals who wish to switch to corporate practice or looking to kickstart a career as Transactional Lawyers, Chartered Accountants, Company Secretaries, Cost & Work Accountants, Government Officials, Academicians, Managers, Chief Executive Officers, Company Directors, Prospective Entrepreneurs, may take this course. The course would help launch law students into a career in corporate law and help practitioners develop their corporate law practice. Business professionals, advisors and managers interested in a detailed legal understanding of corporate affairs may take this course to hone their legal skills.
PREREQUISITES
This course is part of EBC Learning — CII, Upskill Diploma in Advanced Corporate Law Path. To make the most of the course, it is recommended that you should have an understanding of the following:
1. Forms of Business Organisations
Instructors
Dr Pratima Narayan
Instructor, EBC Learning & Advocate & Mediator, Co-founder, Techlawlogi Consulting LLP
Dr Pratima Narayan is an Advocate, mediator and Founder Partner of Techlawlogi Consulting LLP, a law firm based out of Bengaluru. She is an Editor and Consultant at EBC Learning. She has offered courses on Consumer law, Arbitration, Ecommerce, Contract law and corporate law on the platform. She has authored a book on "Electronic Commerce: Legal compliance", published by Eastern Book Company. The book comprehensively outlines the various legal and regulatory frameworks and compliance for e-commerce players. Dr Pratima has served the legal academia for over two decades as a visiting faculty at various reputed law schools and business schools. Dr Pratima holds a doctorate in law from the National Law School of India University, Bengaluru.
Nilanjan Sen
Senior Partner, Seven Seas Partners LLP
An experienced lawyer with a family history in the profession, Nilanjan practices litigation in multiple jurisdictions across the country and is a specialist in diverse branches of law including writs, corporate, arbitration and ADR, consumer, civil, criminal and environment. He completed his LL.M. in International Dispute Settlement and Arbitration from Leiden Law School in the Netherlands and is additionally qualified as an Investment Treaty Arbitration specialist. He is currently a senior partner at 'Seven Seas Partners LLP', a boutique international law firm founded in 2019, with presence in India and the Netherlands (E.U.) and practicing on a variety of subjects of international as well as inter jurisdictional laws, including international arbitration, international tax and regulatory advisory. He is also on the Institutional Review Board of the Tata Medical Centre, a 130 million USD philanthropic cancer research centre and hospital managed & owned by the prestigious Tata Group.
Juhi Roy
Instructor, EBC Learning
Juhi Roy is a graduate of ILS Law College, Pune. She has previously worked as a Senior Associate in the General Corporate team of Argus Partners, Kolkata. She has also worked with Cyril Amarchand Mangaldas, Mumbai; Network 18 Media and Investments Limited, Mumbai; Wadia Ghandy & Co., Mumbai; and SA Partners, Mumbai. Her primary expertise is in corporate transactional and corporate advisory work and has an extensive experience in leading teams conducting legal due diligence exercises for M&A transactions and negotiating and drafting transactional documents.
Certificate
Complete this course and exercises to earn a certificate. Share it with your friends, colleagues, and employers.*
*You must Subscribe to get a certificate.