Sector-Specific Intellectual Property Rights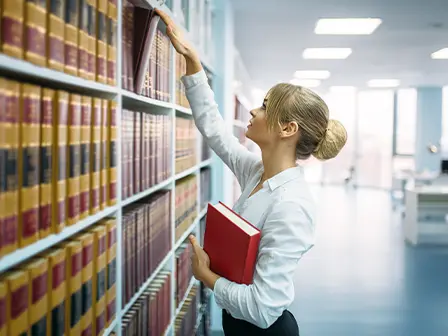 14 March 2024

20 May 2024
About this Course
With the advancements in technology, the exchange of knowledge base and the intellectual economy is growing at a rapid pace. Likewise, the concern for protecting intellectual property rights. The importance of intellectual property and its mobility is well-established and reflected across all industries. Can a person get an IP for a tribal song? What are the controversies around R&D incentives, pricing and access to medicines and intellectual property in the pharma industries? What are the implications of IPR on the next-gen AI technology that comes with unpredictable intelligence and capabilities of machine learning? These are some intriguing questions and debates that will be addressed by industry leaders through our webinar series.
This module deals with sector-specific intellectual property rights that cover various topics related to the pharmaceutical industry, entertainment, media and sports, data protection and software etc.
At the end of this module, you will be able to develop a legal acumen on industry practices in IPR and discuss various facets of IP with industry experts and law professionals.
Why Take this Course?
Law Students and Recent Law Graduates, Lawyers, In-House Counsels, Legal Professionals who wish to switch to IP law practice or looking to kickstart a career as IP Lawyers, Chartered Accountants, Company Secretaries, Cost & Work Accountants, Government Officials, Academicians, Managers, Chief Executive Officers, Company Directors, Prospective Entrepreneurs, may take this course. The course would help launch law students into a career in IP law and help practitioners develop their IP law practice. Business professionals, advisors and managers interested in a detailed legal understanding of how to procure a comprehensive IP profile for their organisation may also take this course to hone their legal skills.
Instructors
Sheetal Srinath
Sheetal is a graduate of the School of Law, Christ University (SLCU), Bengaluru. She also has an LL.M., with a specialisation in intellectual property law, from the University of Toronto, where she authored a thesis titled "The Copyright—Design Conundrum: An Enquiry into the Efficacy of Sui Generis Design Laws". Sheetal specialises in litigation and has, over the last six years, represented both domestic and foreign clients in diverse litigation before various fora and arbitrations. She started her practice in Chennai and is now practising in Bengaluru and Hyderabad—appearing before the high courts, city civil and criminal courts, tribunals and other authorities. While she focuses on corporate and commercial litigation, generally, she has valuable experience and specialises in IP matters, specifically, patent, copyright, and trademark related litigations. She also undertakes IP prosecution and represents clients before IP offices all over India. She also advises clients in transactions involving intellectual property, particularly transactions pertaining to film production, content creation for television, broadcast media and streaming.
Certificate
Complete this course and exercises to earn a certificate. Share it with your friends, colleagues, and employers.*
*You must Subscribe to get a certificate.