About this Course
To the uninitiated, approaching the maze of corporate law can seem daunting. This course helps break down the realm of corporate law. It starts by explaining the legal methods, familiarises you with the sources of corporate law and helps you develop a systematic approach to reading corporate law. This includes learning how to:
Read and apply legal materials.
Navigate through various sources of law and know their hierarchy.
Navigate the sources of corporate law.
Access materials on the Ministry of Corporate Affairs (MCA) website.
In the course, you will be able to appreciate the magnitude of legal literature, including legislative materials, case laws, essential glossaries and commentaries, which will enable you to succeed in the programme.
The course answers questions like: How does one read a statute, rules and cases? What is their relative importance? How should I begin my journey of studying corporate law? How vast is the realm of corporate law? And how are various subjects like company law, securities law, competition law, mergers and acquisitions, and insolvency law interconnected?
The course also includes a hands-on workshop class that will help you clear doubts and provide feedback. Before the session, you can explore the realm of corporate law. Your assignment, in the form of a mind map, will enable you to understand the branches of corporate law and its materials.
The course is a must-take for those not yet initiated in studying legal materials. That said, the course would also help any experienced practitioner gain a bird's-eye-view of the branches and sources of corporate law.
Instructors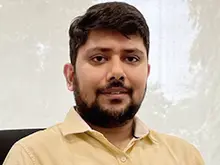 Pradyumna Anil Purohit
Instructor & Editor, EBC Learning
Pradyumna Anil Purohit is a Course Author, Instructional Designer, and Innovator at EBC Learning. He is also the Chief Academic Consultant at Mahatma Gandhi Centre for Peace Studies (MGCPS), O.P. Jindal Global University (OPJGU). Pradyumna was formerly an Assistant Professor at Jindal Global Law School (JGLS). He is a graduate in law with a major in Political Science and honours in Constitutional Law. Pradyumna pursued his LL.M. (Master of Laws) in International Development Law and Human Rights from the University of Warwick, England and was the recipient of the Upendra Baxi Scholarship. He has also earned an M.Litt. (Master of Letters) from School of History, Institute of Legal and Constitutional Studies, University of St. Andrews, Scotland. He is a passionate educator and has been vocal about academic governance for a long time. He has trained faculties and institutions for IQAC and processes under the NAAC and various ranking frameworks.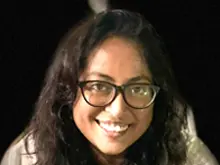 Juhi Roy
Instructor, EBC Learning
Juhi Roy is a graduate of ILS Law College, Pune. She has previously worked as a Senior Associate in the General Corporate team of Argus Partners, Kolkata. She has also worked with Cyril Amarchand Mangaldas, Mumbai; Network 18 Media and Investments Limited, Mumbai; Wadia Ghandy & Co., Mumbai; and SA Partners, Mumbai. Her primary expertise is in corporate transactional and corporate advisory work and has an extensive experience in leading teams conducting legal due diligence exercises for M&A transactions and negotiating and drafting transactional documents.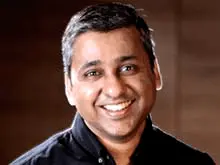 Abhinandan Malik
Editor Publications & Director, EBC Learning
Abhinandan Malik is Editor (Publications) & Director at EBC, India's top law publisher. He is a graduate of NALSAR University of Law with an LLM from the University of Toronto. He is skilled in E-Learning, Legal Assistance, Legal Research, and Legal Writing. He has 10+ years of editorial experience, conceptualising, guiding and editing publications at EBC. He is fond of guiding students, especially in the area of legal writing—an area in which he also offers courses. At NALSAR, he was the founder and editor of an inter-law school magazine and law review called The Edict. It comprised students from the top national law schools across India as editors. At the University of Toronto, he specialised in private law. His thesis was on the Horizontal Application of Fundamental Rights. He was also invited to be part of the Academic Council for the Refresher Program in Law titled "Evolutions in Legal Pedagogy" offered by NALSAR University, under the Ministry of Human Resource Development.