About this Course
This course will take you through the fundamental concepts of securities under corporate law, like:
What are shares?
What are securities?
What is the difference between shares and securities?
What are equity shares?
What are preference shares and what are the different types of preference shares?
What are debentures, and what are the different types of debentures?
to the most complex questions like:
What are convertible notes?
What are hybrid securities, and how are they treated in India?
What are differential voting rights shares?
The private equity industry is one of the most lucrative industries in India. It's also complex to understand if you don't have the right guide. A lot of techniques, knowledge and hands-on tips are required to navigate the complex rules and regulations governing the industry. This intense course will cover the fundamentals of private equity transactions. It will explain how a private company raises funds, borrows funds, what secretarial compliances are, and what the legal compliances are. This course takes a holistic approach and serves as a one-stop guide for understanding various routes of raising capital for a company and also the exit strategy.
Additionally, the course explores the intricate world of foreign transactions, covering FEMA, FCRA, PMLA, RBI powers, FDI, overseas direct investment, non-debt instruments, and external commercial borrowing. Furthermore, it provides insights into international trade law, encompassing the World Trade Organization (WTO) and bilateral investment treaties (BITs).
Instructors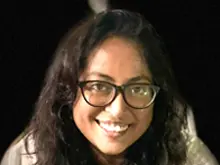 Juhi Roy
Instructor, EBC Learning
Juhi Roy is a graduate of ILS Law College, Pune. She has previously worked as a Senior Associate in the General Corporate team of Argus Partners, Kolkata. She has also worked with Cyril Amarchand Mangaldas, Mumbai; Network 18 Media and Investments Limited, Mumbai; Wadia Ghandy & Co., Mumbai; and SA Partners, Mumbai. Her primary expertise is in corporate transactional and corporate advisory work and has an extensive experience in leading teams conducting legal due diligence exercises for M&A transactions and negotiating and drafting transactional documents.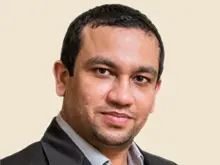 Ketan Mukhija
Partner, Dentons LinkLegal
Ketan Mukhija is a Partner at Dentons Link Legal. He is in the firm's corporate commercial practice in Delhi. Ketan has extensive experience in handling matters pertaining to corporate restructurings, investment transactions, private equity, banking and finance, energy and infrastructure, real estate and construction, telecommunications, and capital markets. He has also acted as transaction lead and advised several multinational corporations on their entry strategies into India and has diverse experience in providing corporate advice and representation. Ketan has provided advice and assistance in relation to bidding for Government contracts, including advice in relation to compliance with anti-corruption and ethical standards prescribed by specific Government authorities. Ketan is an executive member of the ASSOCHAM National Council on Law and Policy and Competition Law. He is a registered Insolvency Professional with the Insolvency and Bankruptcy Board of India.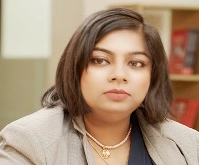 Bijetri Roy
Managing Director, Ins-PIRE
Bijetri Roy holds a masters degree in Public International Law from Queen Mary University of London and pursues her PhD in Food Security and WTO from UPES, Dehradun. She has worked as a law lecturer in Delhi NCR and a banking and finance lawyer at a boutique law firm, Orbit Law Services. Apart from her regular jobs, she has been actively involved in social service, and was a pro-bono researcher in the areas of domestic violence and rape with Majlis Legal Centre under India's renowned feminist advocate, Flavia Agnes. Bijetri has also trained law students at a well known private law school in Mumbai for moot courts, public speaking and legal research methodology.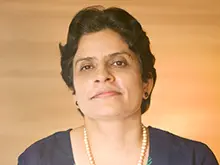 Dr Charu Mathur
Instructor, EBC Learning & AOR, Supreme Court
Dr Charu Mathur has rich and diverse expertise in corporate, commercial, civil, criminal and constitutional law matters. She is an Advocate on Record with the Supreme Court of India. She has represented parties which include cricketing bodies and educational institutions like IIT Jodhpur, NLU Jodhpur, BPUT Orissa, MPUAT Rajasthan, and private engineering and medicine colleges of Gujarat and Orissa.