About this Course
The course will delve into the fundamental components of contracts, including offer, acceptance, and consideration, elucidating how parties come together, negotiate terms, and establish binding agreements. It will unravel the diverse challenges that can impact the validity of contracts, encompassing coercion, undue influence, fraud, misrepresentations, and mistakes.
Further, the course will navigate the intricate landscape of contingent contracts, emphasising their reliance on future events. One will uncover the significance of privity in contractual relationships and delve into the various methods of contract performance. Participants will gain valuable insights into the circumstances under which contracts can be discharged, whether through mutual agreement, frustration, or breach. The course will culminate by examining the potent tools of specific relief and specific performance, empowering participants to seek redress and enforce contractual obligations.
The course will further explore captivating concepts such as indemnity and guarantee. One will acquire a comprehensive understanding of how parties can safeguard themselves against potential losses through well-crafted contractual arrangements. Additionally, participants will unravel the legal principles governing bailment and pledge.
The course will also include the following:
Contract Drafting Essentials
Partnership Agreements
LLP Agreements
The classes will have a DIY approach and provide hands-on training. The course is unique as it will include an understanding of fundamental doctrines, the bare law, case law, and their effect on actual drafting.
Instructors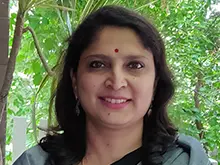 Dr Pratima Narayan
Instructor, EBC Learning, Advocate, Mediator & Co-Founder, Techlawlogi Consulting LLP
Dr Pratima Narayan is an Advocate, Mediator and Co-founder of Techlawlogi Consulting LLP. She is an Editor and Consultant at EBC Learning. She has offered courses on consumer law, arbitration, e-commerce, contract law and corporate law on the platform. She has authored a book on 'Electronic Commerce: Legal Compliance', published by Eastern Book Company. The book comprehensively outlines the various legal and regulatory frameworks and compliance for e-commerce players. Dr Pratima has served the legal academia for over two decades as a visiting faculty at various reputed law schools and business schools. Dr Pratima holds a Doctorate in Law from the National Law School of India University, Bengaluru.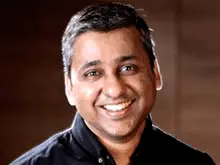 Abhinandan Malik
Editor Publications & Director, EBC Learning
Abhinandan Malik is Editor (Publications) & Director at EBC, India's top law publisher. He is a graduate of NALSAR University of Law with an LLM from the University of Toronto. He is skilled in E-Learning, Legal Assistance, Legal Research, and Legal Writing. He has 10+ years of editorial experience, conceptualising, guiding and editing publications at EBC. He is fond of guiding students, especially in the area of legal writing—an area in which he also offers courses. At NALSAR, he was the founder and editor of an inter-law school magazine and law review called The Edict. It comprised students from the top national law schools across India as editors. At the University of Toronto, he specialised in private law. His thesis was on the Horizontal Application of Fundamental Rights. He was also invited to be part of the Academic Council for the Refresher Program in Law titled "Evolutions in Legal Pedagogy" offered by NALSAR University, under the Ministry of Human Resource Development.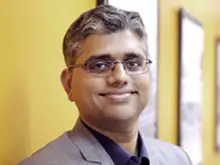 Badrinath Srinivasan
Senior Manager (Legal), Directorate General Of Hydrocarbons Under MOPNG
Badrinath Srinivasan, LL.M., FIII, MCIArb, works at the Directorate General of Hydrocarbons (DGH), Ministry of Petroleum on Natural Gas, Government of India as Senior Manager (Legal). He advises DGH on contract-related issues and handles high-stakes international arbitrations and litigations in the petroleum exploration and production sector. He writes in various forums on contract law, drafting and dispute resolution. His research papers have been published in major research journals such as Economic and Political Weekly, Supreme Court Cases, Indian Journal of Arbitration Law, etc. His works have been cited in several reputed national and international publications and by the Hon'ble Madras High Court. Badrinath is a member of the Chartered Institute of Arbitrators and the Association of International Petroleum Negotiators and is a fellow of the Insurance Institute of India. He writes extensively in the Practical Academic Blog (www.praticalacademic.blogspot.in).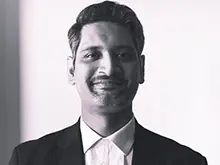 Tishampati Sen
AOR, Supreme Court
Tishampati Sen did his LL.B. from NLU Jodhpur. He was awarded a Graduate Faculty Scholarship from NUS (Singapore) and pursued his LL.M. there. He is skilled in document drafting, drafting agreements, civil, corporate and commercial litigation, arbitration, international arbitration, company law and consumer law. He started his career by working at J Sagar Associates and was one of the few lawyers there to practise both, the transactional and litigation side of the law. He then joined Mr Gopal Subramanium's chamber and thereafter set up his own practice. He is now an Advocate on Record at the Supreme Court and has been involved in a number of key matters. He has successfully argued one of the primary and prominent class action matters involving data privacy, wherein he was representing the whistleblower in one of the first-of-its-kind whistleblower suits in India. He was also a part of the special team formed under the aegis of the Hon'ble Supreme Court of India, to investigate and report on the management of affairs at the Lord Jagannatha Temple in Puri, Odisha.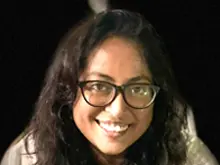 Juhi Roy
Instructor, EBC Learning
Juhi Roy is a graduate of ILS Law College, Pune. She has previously worked as a Senior Associate in the General Corporate team of Argus Partners, Kolkata. She has also worked with Cyril Amarchand Mangaldas, Mumbai; Network 18 Media and Investments Limited, Mumbai; Wadia Ghandy & Co., Mumbai; and SA Partners, Mumbai. Her primary expertise is in corporate transactional and corporate advisory work and has an extensive experience in leading teams conducting legal due diligence exercises for M&A transactions and negotiating and drafting transactional documents.