Law of Semiconductor and Integrated Circuits
About this Course
Semiconductors are the crux of the modern technological age. They are found everywhere around us be, it communication, computing, electrical appliances, electrical devices or healthcare etc., and the integrated circuit is a fundamental building block of these devices. Development of successful topographies of semiconductor chips takes enormous capital, time and effort. At the same time, chip piracy is an effortless technique. Semiconductor protection law is a legal enforcement that is uniquely designed to protect intellectual endeavours in the microchip industry. With rapid advancement in the semiconductor industry, intellectual property professionals also need to acquaint themselves with the legal framework to help innovators in protecting and maintaining their IP on the semiconductor and integrated circuits. The course covers the criteria for protection of semiconductors, registration process of semiconductors and integrated circuits and infringement and remedies.
I would say that hardware is the bone of the head, the skull. The semiconductor is the brain within the head. The software is the wisdom and data is the knowledge.
Masayoshi Son
1. 📕 Law Relating to Semiconductor Integrated Circuits Layout-Design—Introduction

I. § Relevant provisions
1.1 ▸ Introduction
1.2 ▸ Meaning and definition
1.3 ▸ Criteria for protection
1.4 ▸ Registration of semiconductor integrated circuits
1.5 ▸ Infringement and remedies
II. 𝍭 Full text of leading cases

I. Exercises

✒︎ Exercise set I
✒︎ Exercise set II

Learn More

More on Protection and Maintenance of IP Related to Semiconductors and Integrated Circuits
Why Take this Course?
The learning objectives of the course are:
To identify subject-matter that can be protected under the Semiconductor Integrated Circuit Layout Design Act.
To analyse the criteria for protection of semiconductor chip.
To examine the nature of infringement suits and their remedial measures.
Instructors
Dr Pratima Narayan
Instructor, EBC Learning & Advocate & Mediator, Co-founder, Techlawlogi Consulting LLP
Dr Pratima Narayan is an Advocate, Mediator and Co-founder of Techlawlogi Consulting LLP. She is an Editor and Consultant at EBC Learning. She has offered courses on consumer law, arbitration, e-commerce, contract law and corporate law on the platform. She has authored a book on 'Electronic Commerce: Legal Compliance', published by Eastern Book Company. The book comprehensively outlines the various legal and regulatory frameworks and compliance for e-commerce players. Dr Pratima has served the legal academia for over two decades as a visiting faculty at various reputed law schools and business schools. Dr Pratima holds a Doctorate in Law from the National Law School of India University, Bengaluru.
Presented by: Dr Charu Mathur
Instructor, EBC Learning & AOR, Supreme Court
Dr Charu Mathur has rich and diverse expertise in corporate, commercial, civil, criminal and constitutional law matters. She is an Advocate on Record with the Supreme Court of India. She has represented parties which include cricketing bodies and educational institutions like IIT Jodhpur, NLU Jodhpur, BPUT Orissa, MPUAT Rajasthan, and private engineering and medicine colleges of Gujarat and Orissa.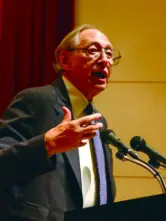 The next major explosion is going to be when genetics and computers come together. I am talking about an organic computer - about biological substances that can function like a semiconductor.
Alvin Toffler
Certificate
Complete this course and exercises to earn a certificate. Share it with your friends, colleagues, and employers.*
*You must Subscribe to get a certificate.