About this Course
The course looks at the legal structure of various forms of business organisation. Each format is different and has its own advantages and disadvantages. The forms start from simple and go on to becoming more complex as they cater to business and functional requirements. In this course, we compare the different forms. This course will explore the following business organisation form:
Sole proprietorship
Partnership
Limited liability partnership
Cooperative society
Company
The course will also orient you towards drafting the CSR policy. You will be able to compare various CSR frameworks. It will also include the following:
Unspent CSR account
Excess spending
Surplus from CSR
The activities mentioned under Schedule VII of the Companies Act, 2013.
This course also focuses on the practical aspects of incorporating a company or other business organisations. It covers drafting MoA and AoA, post-incorporation advice and compliance, conversion of business forms, pre-incorporation contract effects, and ancillary matters like name changes and MoA alterations. The course provides hands-on training, checklists, and exercises to prepare students for real-world incorporation scenarios. Upon completion, participants will have the skills to confidently handle incorporation matters and build their practice in this area.
Just as a company comes into existence through a legal formality called incorporation, its activities cease, and the company's life comes to an end through a process called winding up. The course discusses the reasons for winding up, petitions for winding up, summary procedure, liquidation and dissolution. The exercises will include the compliance and filings before the Tribunal and the Registrar.
Instructors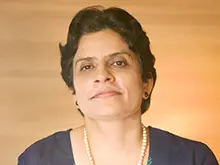 Dr Charu Mathur
Instructor, EBC Learning & AOR, Supreme Court
Dr Charu Mathur has rich and diverse expertise in corporate, commercial, civil, criminal and constitutional law matters. She is an Advocate on Record with the Supreme Court of India. She has represented parties which include cricketing bodies and educational institutions like IIT Jodhpur, NLU Jodhpur, BPUT Orissa, MPUAT Rajasthan, and private engineering and medicine colleges of Gujarat and Orissa.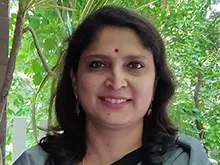 Dr Pratima Narayan
Instructor, EBC Learning, Advocate, Mediator & Co-Founder, Techlawlogi Consulting LLP
Dr Pratima Narayan is an Advocate, Mediator and Co-founder of Techlawlogi Consulting LLP. She is an Editor and Consultant at EBC Learning. She has offered courses on consumer law, arbitration, e-commerce, contract law and corporate law on the platform. She has authored a book on 'Electronic Commerce: Legal Compliance', published by Eastern Book Company. The book comprehensively outlines the various legal and regulatory frameworks and compliance for e-commerce players. Dr Pratima has served the legal academia for over two decades as a visiting faculty at various reputed law schools and business schools. Dr Pratima holds a Doctorate in Law from the National Law School of India University, Bengaluru.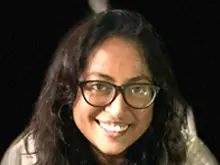 Juhi Roy
Instructor, EBC Learning
Juhi Roy is a graduate of ILS Law College, Pune. She has previously worked as a Senior Associate in the General Corporate team of Argus Partners, Kolkata. She has also worked with Cyril Amarchand Mangaldas, Mumbai; Network 18 Media and Investments Limited, Mumbai; Wadia Ghandy & Co., Mumbai; and SA Partners, Mumbai. Her primary expertise is in corporate transactional and corporate advisory work and has an extensive experience in leading teams conducting legal due diligence exercises for M&A transactions and negotiating and drafting transactional documents.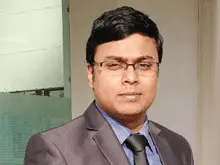 Victor Nayak
Assistant Professor Of Law, University Of Engineering And Management
Victor started his academic career with the Institute of Law, Nirma University as an Assistant Professor in 2012 followed by the School of Law, Galgotias University, from 2015 till August 2021. Presently, he is associated with the School of Law and Justice, Adamas University. In the area of corporate and allied laws, not only has he presented and participated in various academic discourses but has also delivered expert lectures and conducted certificate courses in corporate law and mediation law. During his academic career, he has dealt with subjects such as Company Law, ADR and Mediation Law, Competition Law, Corporate Governance, Corporate Insolvency, Mergers and Acquisitions, Law on Infrastructure Development, Property Law, Law of Contract and Interpretation of Statutes. Presently, Mr Nayak is pursuing his Doctorate Degree from WBNUJS, Kolkata in the area of Takeover Laws.