About this Course
This course provides a comprehensive overview of the regulation of the Indian capital market, covering important topics that are crucial for understanding its functioning. It focuses on specific aspects of the regulatory framework and practices in the Indian capital market.
By taking this course, you will learn:
The historical development and growth of the Indian capital market and stock exchange.
The concept of unified regulation and intermingling markets in the Indian context.
The powers and jurisdiction of SEBI and its role as a sectoral regulator.
The regulation of capital market intermediaries and their responsibilities.
The process, requirements, and implications of listing and delisting securities.
Different methods of resource mobilisation, including rights issues, bonus issues, sweat equity, and employee benefit schemes.
The principles and regulatory framework governing takeovers in the Indian capital market through case studies.
By completing this course, you will gain a solid foundation in the regulation of the Indian capital market. You will develop a deep understanding of the regulatory framework, the powers and functions of SEBI, resource mobilisation methods, and the principles governing takeovers. This knowledge will enable you to make informed investment decisions, navigate regulatory requirements, and understand the dynamics of the Indian capital market.
Instructors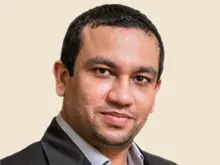 Ketan Mukhija
Partner, Dentons LinkLegal
Ketan Mukhija is a Partner at Dentons Link Legal. He is in the firm's corporate commercial practice in Delhi. Ketan has extensive experience in handling matters pertaining to corporate restructurings, investment transactions, private equity, banking and finance, energy and infrastructure, real estate and construction, telecommunications, and capital markets. He has also acted as transaction lead and advised several multinational corporations on their entry strategies into India and has diverse experience in providing corporate advice and representation. Ketan has provided advice and assistance in relation to bidding for Government contracts, including advice in relation to compliance with anti-corruption and ethical standards prescribed by specific Government authorities. Ketan is an executive member of the ASSOCHAM National Council on Law and Policy and Competition Law. He is a registered Insolvency Professional with the Insolvency and Bankruptcy Board of India.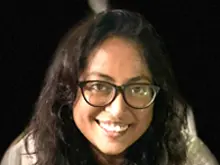 Juhi Roy
Instructor, EBC Learning
Juhi Roy is a graduate of ILS Law College, Pune. She has previously worked as a Senior Associate in the General Corporate team of Argus Partners, Kolkata. She has also worked with Cyril Amarchand Mangaldas, Mumbai; Network 18 Media and Investments Limited, Mumbai; Wadia Ghandy & Co., Mumbai; and SA Partners, Mumbai. Her primary expertise is in corporate transactional and corporate advisory work and has an extensive experience in leading teams conducting legal due diligence exercises for M&A transactions and negotiating and drafting transactional documents.