About this Course
Directors don't necessarily engage in the day-to-day operations and compliance of a company. Their job is primarily to supervise the company and make strategic decisions. It is the key managerial personnel who are actually responsible for the day-to-day operations and compliance. While the Board sets the goals and objectives, it is the key managerial personnel who actually work towards achieving those goals. After the completion of this module, you will be able to provide independent legal advice to companies and individuals, especially independent directors and KMPs.
Corporate meetings are vital for the development and efficient management of an organisation. They serve as a platform for members, directors, shareholders, and stakeholders to express their opinions and concerns regarding the company's affairs. These meetings address key issues such as strategic planning, policy decisions, and the evaluation of stakeholders' interests. By providing an opportunity for participation and discussion, meetings ensure that important decisions are made collectively and stakeholders' voices are heard.
The module content broadly includes:
Members and Shareholders of a Company
Shareholders and Board of Directors Meetings
Statutory Committees
Notice, Quorum, Proxies, Agenda
Resolution, Minutes, Annual Report
This course also examines various instances and cases where shareholder litigation led to disturbing the balance. The cases and materials are directed towards derivative action suits versus class action suits as remedies.
The course also covers the development of corporate governance norms in India, comparative analysis, and explores corporate fraud and insider trading under the Companies Act, 2013.
Instructors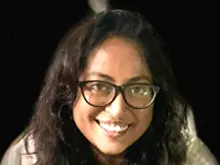 Juhi Roy
Instructor, EBC Learning
Juhi Roy is a graduate of ILS Law College, Pune. She has previously worked as a Senior Associate in the General Corporate team of Argus Partners, Kolkata. She has also worked with Cyril Amarchand Mangaldas, Mumbai; Network 18 Media and Investments Limited, Mumbai; Wadia Ghandy & Co., Mumbai; and SA Partners, Mumbai. Her primary expertise is in corporate transactional and corporate advisory work and has an extensive experience in leading teams conducting legal due diligence exercises for M&A transactions and negotiating and drafting transactional documents.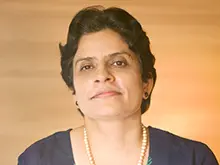 Dr Charu Mathur
Instructor, EBC Learning & AOR, Supreme Court
Dr Charu Mathur has rich and diverse expertise in corporate, commercial, civil, criminal and constitutional law matters. She is an Advocate on Record with the Supreme Court of India. She has represented parties which include cricketing bodies and educational institutions like IIT Jodhpur, NLU Jodhpur, BPUT Orissa, MPUAT Rajasthan, and private engineering and medicine colleges of Gujarat and Orissa.
Dr Pratima Narayan
Instructor, EBC Learning, Advocate, Mediator & Co-Founder, Techlawlogi Consulting LLP
Dr Pratima Narayan is an Advocate, Mediator and Co-founder of Techlawlogi Consulting LLP. She is an Editor and Consultant at EBC Learning. She has offered courses on consumer law, arbitration, e-commerce, contract law and corporate law on the platform. She has authored a book on 'Electronic Commerce: Legal Compliance', published by Eastern Book Company. The book comprehensively outlines the various legal and regulatory frameworks and compliance for e-commerce players. Dr Pratima has served the legal academia for over two decades as a visiting faculty at various reputed law schools and business schools. Dr Pratima holds a Doctorate in Law from the National Law School of India University, Bengaluru.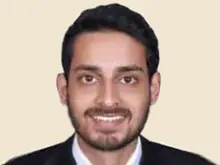 Armaan Patkar
Partner, Argus Partners (Solicitors & Advocates)
Armaan Patkar is a Mergers & Acquisitions and Private Equity attorney with over eight years of post-qualification experience. He has advised corporates, private equity funds and investment firms on a variety of cross-border and domestic transactions. His deal experience includes public M&A and strategic transactions, and his sector experience includes financial services (asset reconstruction, wealth management, banking/NBFC, insurance), technology/technology platforms and energy. He has also advised clients on securities and financial regulatory advisory mandates, including handling regulatory disputes and settlement proceedings with SEBI and RBI. He is also the author of the book, Insider Trading: Law & Practice, a commentary on the law of insider trading in India. Armaan was previously a senior associate at AZB & Partners, Mumbai and has also worked at Cyril Amarchand Mangaldas, Mumbai. He is enrolled with the Bar Council of Maharashtra & Goa.
Animesh Sinha
Partner, Animesh Sinha & Partners
Animesh Sinha is a Partner at Animesh Sinha & Partners. Previously, he worked at India's premier dispute resolution law firm Karanjawala & Co. wherein he represented India's top corporate houses and high-income individuals in courts as well as in arbitrations. He commenced his independent practice at the young age of 24 and represented the top insurance companies in complicated litigations before the Supreme Court, High Court of Delhi and various Appellate Tribunals. He specialises in insurance law and his services have been retained by several insurers, top companies and other insurance intermediaries in India. Moreover, he also specializes in arbitration, infrastructure, contracts and corporate law. Animesh appears in courts and arbitrations and has been retained by several companies for non-contentious legal advisory and transactions.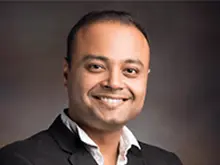 Nilanjan Sen
Senior Partner, Seven Seas Partners LLP
An experienced lawyer with a family history in the profession, Nilanjan practices litigation in multiple jurisdictions across the country and is a specialist in diverse branches of law including writs, corporate, arbitration and ADR, consumer, civil, criminal and environment. He completed his LL.M. in International Dispute Settlement and Arbitration from Leiden Law School in the Netherlands and is additionally qualified as an Investment Treaty Arbitration specialist. He is currently a senior partner at 'Seven Seas Partners LLP', a boutique international law firm founded in 2019, with presence in India and the Netherlands (E.U.) and practicing on a variety of subjects of international as well as inter jurisdictional laws, including international arbitration, international tax and regulatory advisory. He is also on the Institutional Review Board of the Tata Medical Centre, a 130 million USD philanthropic cancer research centre and hospital managed & owned by the prestigious Tata Group.