ACL3: 21. Competition Law

18 December 2023

06 February 2024
About this Course
The course on competition law brings an in-depth understanding of the legal aspects of competition. Conceptual and case-based learning through short video lectures helps you to identify patterns of commercial activities that are detrimental to market stakeholders and the way competition law and policy attempt to prevent such anti-competitive conduct. Upon successful completion of the course, you should be able to:
Identify the basic principles underlying competition law.
Evaluate business practices that result in anti-competitive practices.
Examine situations that constitute abuse of dominance.
Understand merger controls.
Understand the interface between intellectual property rights and competition law.
Explore the application of competition law in contemporary digital markets.
Competition law seeks to promote competition in the market and regulate anti-competitive behaviour. This new law is a departure from the earlier MRTP Act which sought to regulate corporations and monopolies rather than facilitate business activity. The Competition Act seeks to promote competition in the market. It does so, by looking at the position of the corporation in the market rather than focusing merely on its size. This new law, with its new philosophy and requirements, has a tremendous impact on business deals and arrangements. M&A activity, vertical and horizontal agreements between firms and suppliers and retailers, collaborations, and pricing agreements — all of these are regulated by the Competition Act. This makes understanding the requirements under this law crucial for any corporate law practitioner.
In this course, we take you over these requirements of the Competition Act and guide you on how to deal with them when advising clients on sale, purchase and supply agreements, collaborations, pricing agreements, mergers and acquisitions, monopolistic behaviour, unfair trade practices etc.
Who should take this course?
Law Students and Recent Law Graduates, Lawyers, In-House Counsels, Legal Professionals who wish to switch to corporate practice or looking to kickstart a career as Transactional Lawyers, Chartered Accountants, Company Secretaries, Cost & Work Accountants, Government Officials, Academicians, Managers, Chief Executive Officers, Company Directors, Prospective Entrepreneurs, may take this course. The course would help launch law students into a career in corporate law and help practitioners develop their corporate law practice. Business professionals, advisors and managers interested in a detailed legal understanding of corporate affairs may take this course to hone their legal skills.
PREREQUISITES
This course is part of EBC Learning — CII, Upskill Diploma in Advanced Corporate Law Path. To make the most of the course, it is recommended that you should have an understanding of Company Law & Shareholder Litigation Fundamentals and of the following:
Instructors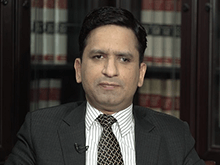 Avinash Sharma
Avinash Sharma specialises in Competition, Litigation and Arbitration. Avinash Sharma presently acts as an Advocate-on-Record at the Supreme Court of India. He is the Competition Commission of India (CCI)'s Panel Counsel; the Municipal Corporation of Delhi (North)'s AoR at the Supreme Court of India; the International Centre for Alternative Dispute Resolution (ICADR)'s Panel Mediator; and the Central University of Haryana's AoR at the Supreme Court of India. He has represented the parties in the Supreme Court, Delhi High Court, District Courts in Delhi, National Consumer Disputes Redressal Commission, State Consumer Disputes Redressal Commissions, DRT & DRAT, Cyber Appellate Tribunal, CAT, AFT, CCI, COMPAT, NCLT & NCLAT, NGT, etc, duly reflected in around 60 reported judgments. Successfully resolved/ settled around 70 cases while acting as a DHCLSC Mediator. Also acted as Delhi High Court appointed Local Commissioner in various lawsuits related to property/ intellectual property matters.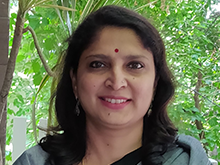 Dr Pratima Narayan
Dr Pratima Narayan is an Advocate, mediator and Founder Partner of Techlawlogi Consulting LLP, a law firm based out of Bengaluru. She is an Editor and Consultant at EBC Learning. She has offered courses on Consumer law, Arbitration, Ecommerce, Contract law and corporate law on the platform. She has authored a book on "Electronic Commerce: Legal compliance", published by Eastern Book Company. The book comprehensively outlines the various legal and regulatory frameworks and compliance for e-commerce players. Dr Pratima has served the legal academia for over two decades as a visiting faculty at various reputed law schools and business schools. Dr Pratima holds a doctorate in law from the National Law School of India University, Bengaluru.
Certificate
Complete this course and exercises to earn a certificate. Share it with your friends, colleagues, and employers.*
*You must Subscribe to get a certificate.