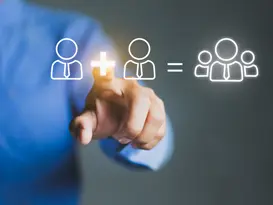 18 November 2023

31 March 2024
About this Course
A complete M&A transaction requires planning, strategy and foresight of the several players involved. You must have come across terms like mergers and acquisitions, slump sales, asset purchases, joint ventures, etc. This course helps you to deconstruct these concepts.
The most important assets that any M&A practitioner can possess are good business acumen, an understanding of what drives the businesses and industries in question, the negotiation skills required to close the deal and the application of practical laws.
This intense course on M&A will take you on a journey of what goes into structuring a transaction, what are the tax implications of structuring, what are the advantages of a slump sale over asset purchase, what are the legal compliances of various structures, etc.
This course will then introduce you to transaction documents and explain the essential clauses of the following documents—
Shareholders' Agreement
Share Subscription Agreement
Share Purchase Agreement
Joint Venture Agreement
Technology Transfer Agreement
Business Transfer Agreement
At the end of the course, you will learn how to review transaction documents, know what are the things to look for in a document and how to negotiate like a transactional lawyer.
Who should take this course?
Law Students and Recent Law Graduates, Lawyers, In-House Counsels, Legal Professionals who wish to switch to corporate practice or looking to kickstart a career as Transactional Lawyers, Chartered Accountants, Company Secretaries, Cost & Work Accountants, Government Officials, Academicians, Managers, Chief Executive Officers, Company Directors, Prospective Entrepreneurs, may take this course. The course would help launch law students into a career in corporate law and help practitioners develop their corporate law practice. Business professionals, advisors and managers interested in a detailed legal understanding of corporate affairs may take this course to hone their legal skills.
PREREQUISITES
This course is part of EBC Learning — CII, Upskill Diploma in Advanced Corporate Law Path. To make the most of the course, it is recommended that you should have a basic understanding of Company Law & Shareholder Litigation Fundamentals and the following:
Instructors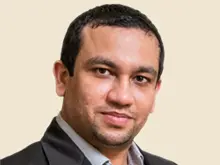 Ketan Mukhija
Partner, Dentons LinkLegal
Ketan Mukhija is a Partner at Link Legal. He is in the Firm's Corporate Commercial practice in Delhi. Ketan has extensive experience in handling matters pertaining to corporate restructurings, investment transactions, private equity, banking and finance, energy and infrastructure, real estate and construction, telecommunications, and capital markets. He has also acted as transaction lead and advised several multinational corporations on their entry strategies into India and has diverse experience in providing corporate advice and representation. Ketan has provided advice and assistance in relation to bidding for government contracts, including advice in relation to compliance with anti-corruption and ethical standards prescribed by the specific government authorities. Ketan is an executive member of ASSOCHAM National Council on Law and Policy and Competition Law. He is a registered Insolvency Professional with the Insolvency and Bankruptcy Board of India.
Juhi Roy
Instructor, EBC Learning
Juhi Roy is a graduate of ILS Law College, Pune. She has previously worked as a Senior Associate in the General Corporate team of Argus Partners, Kolkata. She has also worked with Cyril Amarchand Mangaldas, Mumbai; Network 18 Media and Investments Limited, Mumbai; Wadia Ghandy & Co., Mumbai; and SA Partners, Mumbai. Her primary expertise is in corporate transactional and corporate advisory work and has an extensive experience in leading teams conducting legal due diligence exercises for M&A transactions and negotiating and drafting transactional documents.
Avinash Sharma
AOR, Supreme Court
Avinash Sharma specialises in Competition, Litigation and Arbitration, Avinash Sharma presently acts as an Advocate-on-Record at the Supreme Court of India. He is the Competition Commission of India (CCI)'s Panel Counsel; the Municipal Corporation of Delhi (North)'s AoR at the Supreme Court of India; the International Centre for Alternative Dispute Resolution (ICADR)'s Panel Mediator; and the Central University of Haryana's AoR at the Supreme Court of India. He has represented the parties in the Supreme Court, Delhi High Court, District Courts in Delhi, National Consumer Disputes Redressal Commission, State Consumer Disputes Redressal Commissions, DRT & DRAT, Cyber Appellate Tribunal, CAT, AFT, CCI, COMPAT, NCLT & NCLAT, NGT, etc, duly reflected in around 60 reported judgments. Successfully resolved/ settled around 70 cases while acting as a DHCLSC Mediator. Also acted as Delhi High Court appointed Local Commissioner in various lawsuits related to property/ intellectual property matters.
Gandharv Jain
Co-Founder, Finvox Analytics
He is a Co-Founder of Finvox Analytics, a research and analytics firm. He at Finvox provides high-quality and cost-effective solutions on live projects to global investment banking firms, valuation advisory firms, private equity funds and accounting firms at the time of unpredictable increased workflows when the firms do not have resources to meet the critical demand. For the consulting practice in India, Finvox handles matters relating to mergers and acquisitions, valuations, due diligence and business advisory. Gandharv's specialisation includes conducting business valuations, raising funds for clients in the shape of venture capital / structured finance and structuring corporate transactions in compliance with foreign exchange laws, advice on general corporate issues, due diligence, entry and exit strategies to foreign investors, and advice on Corporate Law, Securities Exchange regulations.
Amrish Garg
Co-Founder, Finvox Analytics
Amrish has 12+ years of experience in fundraising, transaction support services, business valuations, purchase price allocation and complex instruments valuations. He is a Chartered Financial Analyst (CFA, US), Chartered Accountant (All India 6th Rank in Chartered Accountancy Final Examination) and has done his B.Com (H) from Shri Ram College of Commerce (2005 Batch). He has experience across sectors such as Enterprise SAAS, Tech Startups, FMCG, Retail, Food & Agri, specialised manufacturing, logistics etc. He is a registered Valuer under the provisions of Section 247 of the Companies Act, 2013. He has written various articles on valuation for ICAI publications. He is an eminent speaker having delivered lectures on valuation and related topics at various summits and events organised by registered valuer organisations, MBA institutes, study circles and corporates. Amrish is also a Life Coach and Motivational Speaker.
Aditya Singh Chandel
Partner, AZB & Partners
Aditya Singh Chandel is a Partner at AZB & Partners. He specialises in Direct and Indirect Taxation, Income Tax Laws, International Tax, Goods and Services Tax, Foreign Trade Policy and Customs Law. He advises clients on a broad range of domestic and cross-border tax issues, with a special focus on mergers and acquisitions, joint ventures, restructurings, private equity transactions, permanent establishment issues, investment fund structuring, financing, aircraft leasing, employee incentives, succession planning and indirect tax issues across sectors.
Tarun Mathur
Legal Counsel, Huntsman India
Mr Tarun Mathur is a Legal Counsel with Huntsman India; has 10+ years of law firm, regulatory and consulting experience, with expertise in corporate, commercial, and legal compliance, M&A transactions and merger filings. He has worked with SEBI (Corporate Restructuring and Corporate Issues and Listing), in Cyril Amarchand Mangaldas and in Trilegal. He is an alumnus of NYU and NLU, Jodhpur; teaches "Transacting M&A Deals" at MNLU Mumbai, and has published on "Merger Control in India" (EBC).
Arka Majumdar
Partner, Argus Partners
Arka Majumdar is a Partner at Argus Partners. His experience of over a decade in corporate transactions is both rich and varied and encompasses mergers and acquisitions, private equity, corporate restructuring and general corporate. Arka has represented various multinationals, foreign investors and domestic entities in both primary and secondary investment. His deal repertoire includes various sectors such as steel, agriculture, pharmaceuticals and insurance.
Certificate
Complete this course and exercises to earn a certificate. Share it with your friends, colleagues, and employers.*
*You must Subscribe to get a certificate.