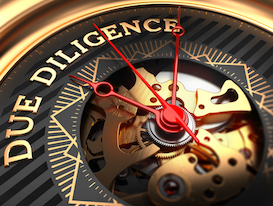 23 September 2023

31 March 2024
About this Course
The Legal Due Diligence course deals with various aspects of conducting legal and financial due diligence for a company. Students participating in this course will gain in-depth knowledge and understanding of the essential areas to be covered when conducting legal and financial due diligence for different types of transactions. The course includes essential areas of information which must be obtained as well as learning the most efficient methods of dealing with that information and how to capture it in a diligence report. Students will also learn how to identify and flag issues, and suggest plausible remedies and mitigating factors that can be included in the transaction document—like shareholders' agreement, business transfer agreement, share purchase agreement, etc. The course actively involves the students in exercises and discussions, to ensure they gain a solid working understanding of the principles and practices of thorough due diligence projects, protecting potential clients and achieving the aims of the transaction.
At the end of the course, the student will recognise:
The essential areas of information needed to be covered
Avoid basic errors while preparing a due diligence report
Understand the importance and characteristics of a thorough due diligence report
Be able to prepare a requisition list based on documents
Be able to apply the laws in a transaction
Approach the due diligence exercise with increased confidence
Write clearer, fuller, more structured due diligence reports
Who should take this course?
Law Students and Recent Law Graduates, Lawyers, In-House Counsels, Legal Professionals who wish to switch to corporate practice or looking to kickstart a career as Transactional Lawyers, Chartered Accountants, Company Secretaries, Cost & Work Accountants, Government Officials, Academicians, Managers, Chief Executive Officers, Company Directors, Prospective Entrepreneurs, may take this course. The course would help launch law students into a career in corporate law and help practitioners develop their corporate law practice. Business professionals, advisors and managers interested in a detailed legal understanding of corporate affairs may take this course to hone their legal skills.
PREREQUISITES
This course is part of EBC Learning — CII, Upskill Diploma in Advanced Corporate Law Path. To make the most of the course, it is recommended that you should have an understanding of Company Law & Shareholder Litigation Fundamentals.
What we hope ever to do with ease, we must first learn to do with diligence.
Samuel Johnson
Instructors
Juhi Roy
Instructor, EBC Learning
Juhi Roy is a graduate of ILS Law College, Pune. She has previously worked as a Senior Associate in the General Corporate team of Argus Partners, Kolkata. She has also worked with Cyril Amarchand Mangaldas, Mumbai; Network 18 Media and Investments Limited, Mumbai; Wadia Ghandy & Co., Mumbai; and SA Partners, Mumbai. Her primary expertise is in corporate transactional and corporate advisory work and has an extensive experience in leading teams conducting legal due diligence exercises for M&A transactions and negotiating and drafting transactional documents.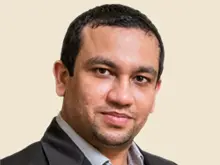 Ketan Mukhija
Partner, Dentons LinkLegal
Ketan Mukhija is a Partner at Link Legal. He is in the Firm's Corporate Commercial practice in Delhi. Ketan has extensive experience in handling matters pertaining to corporate restructurings, investment transactions, private equity, banking and finance, energy and infrastructure, real estate and construction, telecommunications, and capital markets. He has also acted as transaction lead and advised several multinational corporations on their entry strategies into India and has diverse experience in providing corporate advice and representation. Ketan has provided advice and assistance in relation to bidding for government contracts, including advice in relation to compliance with anti-corruption and ethical standards prescribed by the specific government authorities. Ketan is an executive member of ASSOCHAM National Council on Law and Policy and Competition Law. He is a registered Insolvency Professional with the Insolvency and Bankruptcy Board of India.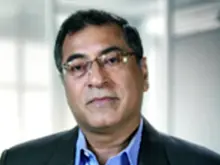 Hemant Batra
Senior Legal Consultant & Lead - New Ventures & Growth, Shardul Amarchand Mangaldas & Co
Mr Hemant Batra is a Corporate, Business and Strategist commercial lawyer. He is the founder of Kaden Boriss, an international business law firm, and the vice-president of SAARCLAW. He is a due diligence expert and has penned articles and authored books on due diligence.
Diligence is the mother of good fortune, and the goal of a good intention was never reached through its opposite, laziness.
Miguel de Cervantes
Certificate
Complete this course and exercises to earn a certificate. Share it with your friends, colleagues, and employers.*
*You must Subscribe to get a certificate.