ACL3: 11. Filing Class Action and Shareholder Litigation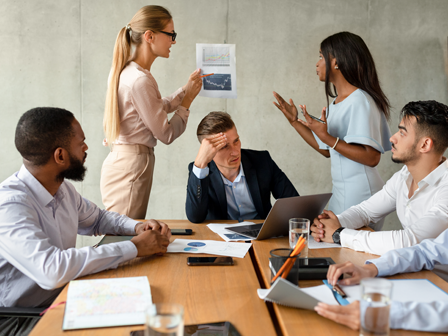 29 June 2023

08 August 2023
About this Course
There exists a fine balance between the rights of the board to manage the corporation and shareholders' right to judicial review. This course, with the above central theme, examines various instances and cases where shareholder litigation led to disturbing the balance. The cases and materials are directed towards derivative action suits versus class action suits as a remedy. Which is the better way to proceed against the management?
The course is an important part of understanding corporate governance and it displays the internal and external mechanisms of conflict.
Who should take this course?
Law Students and Recent Law Graduates, Lawyers, In-House Counsels, Legal Professionals who wish to switch to corporate practice or looking to kickstart a career as Transactional Lawyers, Chartered Accountants, Company Secretaries, Cost & Work Accountants, Government Officials, Academicians, Managers, Chief Executive Officers, Company Directors, Prospective Entrepreneurs, may take this course. The course would help launch law students into a career in corporate law and help practitioners develop their corporate law practice. Business professionals, advisors and managers interested in a detailed legal understanding of corporate affairs may take this course to hone their legal skills.
PREREQUISITES
This course is part of EBC Learning — CII, Upskill Diploma in Advanced Corporate Law Programme. To make the most of the course, it is recommended that you first take the courses on Company Law from the Programme.
Instructors
Animesh Sinha
Animesh Sinha is a Partner at Animesh Sinha & Partners. Previously, he worked at India's premier dispute resolution law firm Karanjawala & Co., wherein he represented India's top corporate houses and high-income individuals in courts as well as in arbitrations. He commenced his independent practice at the young age of 24 and represented the top insurance companies in complicated litigations before the Supreme Court, High Court of Delhi and various Appellate Tribunals. He specialises in insurance law and his services have been retained by several insurers, top companies and other insurance intermediaries in India. Moreover, he also specialises in arbitration, infrastructure, contracts and corporate law. Animesh appears in courts and arbitrations and has been retained by several companies for non-contentious legal advisory and transactions.
Dr Aanchal M Dua
Dr Aanchal M Dua is an academician at heart and comes with more than 16 years of consolidated experience in the area of Legal Education and Research. She is a Doctorate in Law from Indian Law Institute, New Delhi and has been associated with various national and international universities like the Bangalore University, the University of Chicago and the University of Manchester. She specialises in Business/Corporate Law, Industrial Law, International Law and IPRs. She has authored a book on the Legal Environment of Business which is currently under publication and has a few publications to her credit in the area of Trade & Environment. She is associated with a start-up in the area of Financial Services as a legal advisor. She is very passionate about community services and leads a number of such projects with various NGOs engaged in the field.
Certificate
Complete this course and exercises to earn a certificate. Share it with your friends, colleagues, and employers.*
*You must Subscribe to get a certificate.