Prof. Madhava Menon on Legal Skills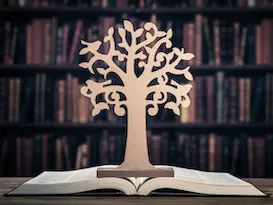 About this Talk
In the past few decades, the legal education system has seen a revolution. In the 1980s being a lawyer was considered the last resort as one's career choice. The legal education system in India was deplorable and it needed a major revamp. That was all changed with the establishment of the National Law School in Bangalore in 1987, which offered the 5-year integrated BA LLB course. And on this model subsequently, many other law schools were established across India. One person was most responsible for this revolution and that was Prof. N. R. Madhava Menon.
The reforms were hugely successful. But with the success of the national law school model, it is now commonly felt that it is time for the next wave of reform in the area of legal skills development. In this talk, we speak with Prof. Memon on what may be required by this next wave of reform. How may one achieve it? And what is the role of teachers and students in trying to achieve this?
I was attracted to law school because I believed it would help me prepare for a career in the real world.
Kenneth Chenault
1. Legal Skills and Legal Education

1.1 Distinguish professional-legal education from general-legal education? (Madras High Court)
1.2 Need to revamp integrated BA LLB course?
1.3 How to find good law teachers?
1.4 What is the role of clinical legal education in evolving legal markets?
1.5 Students, alumni and law teachers role in legal education?
1.6 How to make access to justice possible for the masses?
1.7 How can students acquire legal skills during law school?
Instructors
N. R. Madhava Menon
Prof Menon is responsible for giving shape to modern Indian legal education. He is the founder Director of the NLSIU, Bangalore and the National Judicial Academy, Bhopal and the founder Vice Chancellor of NUJS, West Bengal. He was honoured and awarded the Padma Shri (2003). He was then appointed as the National Judicial Academy's first director. Post-retirement (2006), he has been a member of several commissions, committees and continues to advise many government organisations and NGOs.