Mergers, Amalgamations and Acquisitions
SEMESTER - III
About this Course
A complete M&A transaction requires planning, strategy, and foresight of the several players involved. You must have come across terms like mergers and acquisitions, slump sales, asset purchases, joint ventures, etc. This course helps you deconstruct these concepts.
The most important assets that any M&A practitioner can possess are: good business acumen, an understanding of what drives the businesses and industries in question, and negotiation skills required to close the deal.
This intense course on M&A will take you on a journey of what goes into structuring a transaction, what are the tax implications of structuring, what are the advantages of a slump sale over asset purchase, and what are the legal compliances of various structures, etc.
This course will then introduce you to transaction documents and explain the essential clauses of the following documents:
Shareholders' Agreement
Share Subscription Agreement
Share Purchase Agreement
Joint Venture Agreement
Business Transfer Agreement
At the end of the course, you will learn how to review transaction documents, know what to look for in a document and how to negotiate like a transactional lawyer.
Instructors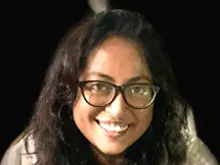 Juhi Roy
Instructor, EBC Learning
Juhi Roy is a graduate of ILS Law College, Pune. She has previously worked as a Senior Associate in the General Corporate team of Argus Partners, Kolkata. She has also worked with Cyril Amarchand Mangaldas, Mumbai; Network 18 Media and Investments Limited, Mumbai; Wadia Ghandy & Co., Mumbai; and SA Partners, Mumbai. Her primary expertise is in corporate transactional and corporate advisory work and has an extensive experience in leading teams conducting legal due diligence exercises for M&A transactions and negotiating and drafting transactional documents.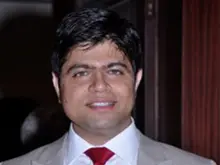 Tarun Mathur
Legal Counsel, Huntsman India
Tarun Mathur is a Legal Counsel with Huntsman India; has 10+ years of law firm, regulatory and consulting experience, with expertise in corporate, commercial, and legal compliance, M&A transactions and merger filings. He has worked with SEBI (Corporate Restructuring and Corporate Issues and Listing), in Cyril Amarchand Mangaldas and in Trilegal. He is an alumnus of NYU and NLU, Jodhpur; teaches "Transacting M&A Deals" at MNLU Mumbai, and has published on "Merger Control in India" (EBC).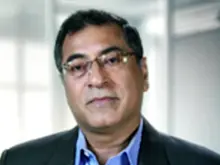 Hemant Batra
Senior Legal Consultant & Lead - New Ventures & Growth, Shardul Amarchand Mangaldas & Co.
Hemant Batra is a Corporate, Business and Strategist commercial lawyer. He is the founder of Kaden Boriss, an international business law firm, and the vice-president of SAARCLAW. He is a due diligence expert and has penned articles and authored books on due diligence.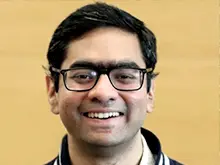 Adhiraj Gupta
Former Principal Associate, J. Sagar Associates
Adhiraj Gupta, MCL (Cambridge), B.A.LL.B(H) (National Law University, Odisha) is a qualified lawyer and registered attorney in India. He has practised primarily in the areas of mergers & acquisitions and general corporate commercial law with two premier Indian law firms—JSA and Luthra & Luthra Law Offices, India. In his 7 years of post-qualification experience, he has represented domestic and international clients in cross-borders M&A transactions, advising on foreign direct investments, joint ventures and exchange control laws.
Adhiraj has also advised international businesses in establishing operations in India and on various aspects of Indian law, including laws relating to information technology, data protection, consumer protection and insolvency. He has conducted lectures on a variety of corporate and commercial laws in several law schools in India, and serves as an Associate Editor of Cambridge Law Review and an editor of the blog run by the Centre for Corporate Law, National Law University, Odisha. He is a citizen of India and speaks fluent English, Hindi and Bengali.