Labour and Employment Laws
SEMESTER IV
About this Course
Labour and employment laws play a crucial role in safeguarding the rights and interests of both employees and employers. In today's dynamic and evolving workplace, these laws establish a fair and balanced framework that promotes harmonious employment relationships, protects workers from exploitation, and ensures a conducive working environment. They cover a wide range of aspects, including employment contracts, wages, working hours, occupational health and safety, discrimination, termination, and collective bargaining. Understanding and complying with labour and employment laws is essential for employers to maintain legal compliance, foster positive employee relations, and avoid costly legal disputes. Likewise, employees benefit from these laws by securing their rights, fair treatment, and access to legal recourse.
This course delves into various aspects of labour and employment laws in India. It provides an overview of topics such as:
The Constitution and labour laws
Industrial relations
Wages and wage codes
Social security and the code pertaining to workplace safety.
This course provides a deep exploration of labour and employment laws, equipping students with the knowledge and skills to navigate the complexities of the employment landscape and ensure legal compliance in the workplace. By exploring these topics, students will gain a comprehensive understanding of the legal framework governing labour and employment in India.
Instructors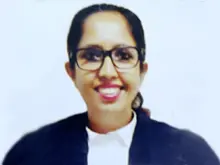 Chhavi Pande
Principal Associate Litigation, Khurana & Khurana, Advocates And IP Attorneys
Chhavi Pande is a seasoned Principal Associate specialising in litigation within the banking and labor law sectors. With over 17 years of legal experience, she has handled a diverse range of cases including banking law, cyber laws, labor law, employment matters, family disputes, consumer disputes, criminal law, and POSH (Prevention of Sexual Harassment) cases. Additionally, Chhavi has extensive expertise in contract drafting and vetting, specifically in intellectual property laws, non-disclosure agreements, and lease agreements. She is also a recognised POSH Trainer, providing training and conducting workshops on workplace sexual harassment prevention and redressal. Chhavi's knowledge extends to various areas of law, and she actively contributes through her writings, blogs, and articles on POSH Act and other legal topics.
Akshay Sreevatsa
Senior Legal Specialist, Legal Academic, Kaleyra
Akshay Sreevatsa is a graduate of the National Law School of India (2011) and has earned his LL.M. from the University of California, Berkeley, with a specialisation in Public International Law. Akshay is a middle-stage aspiring academic and research scholar, having taught at various universities across India, and through this experience is highly receptive and enthusiastic about all fields of law, and teaching them physically and electronically at such places as NLSIU, NLU Delhi, and conducts law and literature classes pro bono as well, for interested students, and is also the co-chief editor & creator of India's first Legal Citation Manual, freely available at www.silmnanual.com. He lives in Bangalore with his Rhodesia Ridgeback, Slash, his Doberman, Trigger, and his numerous golf sets.