About this Course
Trade Secrets and Confidential Information remain a key component of IP strategies for businesses across different industries. It also provides a competitive advantage that's not limited by time or geographical boundaries. Often, innovators and businesses pose the question of whether trade secrets and confidential information could be a better choice for protecting intangible assets as compared to other options such as patents. In this module, we shall discuss the policies and practices for protecting confidential information and protecting trade secrets through non-disclosure agreements. The module also covers the enforcement of trade secrets and the remedial measures.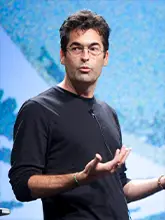 I hate the word 'rendering', as it equates to 'pouring concrete' on ideas that demand continuing dialog. 'Trade secrets' imply hoarding of knowledge.
Chris Jordan
1. 📕 Introduction
2. 📕 Confidential information

2.1 ▸ Defining confidential information
2.2 ▸ Policies and practices for protecting confidential information
I. 𝍭 Full text of leading cases

3. 📕 Non-Disclosure Agreements (NDAs)

3.1 ▸ Non-disclosure Agreement

4. 📕 Enforcement of trade secrets/ confidential information

4.1 ▸ Pleadings
4.2 ▸ Confidentiality clubs
4.3 ▸ Relief(s)
I. 𝍭 Full text of leading cases

I. ✒︎ Exercises

✒︎ Exercise set I
✒︎ Exercise set II

Learn More

More on Policies for Protecting Trade Secrets and Confidential Information
Why Take this Course?
The learning objectives of the course are:
To analyse confidential information in the context of trade secrets.
To understand the policies and practices for protecting trade secrets.
To list out important clauses in a non-disclosure agreement.
To examine the pleadings in trade secrets violations and the remedial measures sought in such cases.
Instructors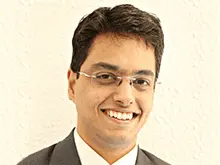 Ashok G.V.
Partner, Factum Law
A dispute resolution counsel, Ashok represents clients in the food and beverages, healthcare, pharmaceuticals, aerospace, defence and technology, banking and financial services, real estate and construction, e-commerce and hospitality areas, in domestic and international dispute resolution. His work in the field of Intellectual Property Rights involves not only advising and assisting clients in protecting and commercially exploiting intangible assets but also in representing clients in intellectual property litigations. In the course of his experience as an Intellectual Property Rights lawyer, he has appeared for the plaintiffs and the defendants in a variety of intellectual property litigations involving trademarks, copyright and trade secret/confidential information actions. He has also had the distinction of securing several John Doe orders in the enforcement of trademarks, in addition to working with clients on global intellectual property protection and cross-border enforcement of Intellectual Property Rights. Ashok is an invited speaker at the New Delhi-based independent think tank, the Observer Research Foundation, the National Law School of India University, Bengaluru, Indian Institute of Technology Kharagpur, Indian Institute of Management Bangalore, National Academy of Legal Studies and Research, Hyderabad and Gujarat National Law University, Gandhinagar.
Privacy is relational. It depends on the audience. You don't want your employer to know you're job hunting. You don't spill all about your love life to your mom or your kids. You don't tell trade secrets to your rivals.
Barton Gellman
Certificate
Complete this course and exercises to earn a certificate. Share it with your friends, colleagues, and employers.*
*You must Subscribe to get a certificate.