Insolvency Law and Bankruptcy
SEMESTER III
About this Course
The IBC consolidates all the laws related to insolvency in India by creating a single law. It helps to improve the confidence of banks, foreign investors, and associated companies in crisis-mitigation mechanisms.
The intensive course on IBC Practice contains the following:
IBC essentials
Initiating the insolvency process
Filing by operational and financial creditors
Insolvency resolution process
Fast-tracks and pre-packs
Liquidation
Insolvency litigations and related drafting
Cross-border insolvency
The course will take you through the various stages in the resolution process, commencing from inviting an expression of interest for the Resolution Plan to filing the Resolution Plan with the NCLT for its approval.
Through the course you will:
Know who can and who cannot be a Resolution Applicant.
Know the valuation requirements and application of various valuation methodologies.
Understand fast-track CIRP and the provisions related to cross-border conditions.
Learn how to file an insolvency petition as a financial creditor, operational creditor or corporate applicant.
Instructors
Dr Charu Mathur
Instructor, EBC Learning & AOR, Supreme Court
Dr Charu Mathur has rich and diverse expertise in corporate, commercial, civil, criminal and constitutional law matters. She is an Advocate on Record with the Supreme Court of India. She has represented parties which include cricketing bodies and educational institutions like IIT Jodhpur, NLU Jodhpur, BPUT Orissa, MPUAT Rajasthan, and private engineering and medicine colleges of Gujarat and Orissa.
Abhishek Sharma
Partner, Dentons LinkLegal
Abhishek Sharma is a Partner with Dentons Link Legal and has over 13 years of experience. He has substantial experience in handling disputes concerning the aviation sector (including airports) and in handling civil and commercial disputes in various fora, including the Supreme Court of India. He also routinely acts for clients in arbitration proceedings, both domestic as well as international. Abhishek regularly appears before the various benches of the National Company Law Tribunal as well as the National Company Law Appellate Tribunal in a large number of insolvency and company law matters. He also advises and represents clients in complex matters before the Competition Commission of India and the Competition Appellate Tribunal. Prior to joining the firm, he was an associate in the law chambers of Mr Arun Jaitley, Senior Advocate. He has also completed an attachment with Allen & Gledhill, Singapore. Abhishek is the Addnl. Joint Secretary of the NCLT and the NCLAT Bar Association.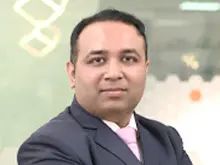 Gandharv Jain
Co-Founder, Finvox Analytics
Gandharv Jain is a Co-Founder of Finvox Analytics, a research and analytics firm. He at Finvox provides high-quality and cost-effective solutions on live projects to global investment banking firms, valuation advisory firms, private equity funds and accounting firms at the time of unpredictable increased workflows when the firms do not have resources to meet the critical demand. For the consulting practice in India, Finvox handles matters relating to mergers and acquisitions, valuations, due diligence and business advisory. Gandharv's specialisation includes conducting business valuations, raising funds for clients in the shape of venture capital / structured finance and structuring corporate transactions in compliance with foreign exchange laws, advice on general corporate issues, due diligence, entry and exit strategies to foreign investors, and advice on Corporate Law, Securities Exchange Regulations.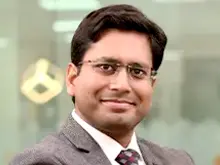 Amrish Garg
Co-Founder, Finvox Analytics
Amrish Garg has 12+ years of experience in fundraising, transaction support services, business valuations, purchase price allocation and complex instruments valuations. He is a Chartered Financial Analyst (CFA, US), Chartered Accountant (All India 6th Rank in Chartered Accountancy Final Examination) and has done his B.Com (H) from Shri Ram College of Commerce (2005 Batch). He has experience across sectors such as Enterprise SAAS, Tech Startups, FMCG, Retail, Food & Agri, specialised manufacturing, logistics etc. He is a registered Valuer under the provisions of Section 247 of the Companies Act, 2013. He has written various articles on valuation for ICAI publications. He is an eminent speaker having delivered lectures on valuation and related topics at various summits and events organised by registered valuer organisations, MBA institutes, study circles and corporates. Amrish is also a Life Coach and Motivational Speaker.