Important Arbitration Cases
About this Course
This course on Arbitration Cases comprises 20 relevant arbitration case laws of the recent time. This course may be taken as a course supplement to our course Arbitration Step-by-Step 2nd Edition to have a thorough understanding of domestic arbitration using case precedents.
This course will be updated from time to time to include more cases, whenever a new precedent is set in relation to the Arbitration and Conciliation Act, 1996 read with Arbitration and Conciliation (Amendment) Acts, 2015 and 2019.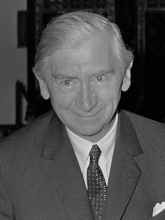 I can imagine no society which does not embody some method of arbitration.
Herbert Read
01. Introduction
2. Seat and jurisdiction

2.1 Emkay Global Financial Services Ltd. v. Girdhar Sondhi
2.2 Brahmani River Pellets Ltd. v. Kamachi Industries Ltd.
2.3 BGS SGS SOMA JV v. NHPC Ltd.

3. Aspects of Section 34 — setting aside arbitral awards

3.1 Board of Control for Cricket in India v. Kochi Cricket Pvt. Ltd.
3.2 Dyna Technologies Pvt. Ltd. v. Crompton Greaves Ltd.
3.3 Canara Nidhi Ltd. v. M. Shashikala

4. Applicability of the Limitation Act

4.1 Simplex Infrastructure Ltd. v. Union of India

5. Doctrine of group companies

5.1 Mahanagar Telephone Nigam Ltd. v. Canara Bank

6. Applicability of Section 8 — refer parties to arbitration

6.1 Global Infonet Distribution Pvt. Ltd. v. Lenovo (India) Pvt. Ltd.
6.2 Emaar MGF Land Ltd. v. Aftab Singh

7. Jurisdiction of domestic courts in BITs proceedings

7.1 Union of India v. Khaitan Holdings (Mauritius) Ltd.

8. Quantum of claim

8.1 Oriental Insurance Co. Ltd. v. Narbheram Power and Steel Pvt. Ltd.

9. Incorporation of arbitration agreements

9.1 Giriraj Goel v. Coal India Ltd.

10. Allegation of fraud

10.1 Rashid Raza v. Sadaf Akhtar

11. Appointment of arbitrator

11.1 SP Singla Constructions Pvt. Ltd. v. State of Himachal Pradesh
11.2 Garware Walls Ropes Ltd. v. Coastal Marine Constructions & Engineering Ltd.
11.3 National Highways Authority of India v. Sayedabad Tea Company Ltd.
11.4 Uttarakhand Purv Sainik Kalyan Nigam Ltd. v. Northern Coal Field Ltd.

12. Stipulated time period

12.1 Chandok Machineries v. S.N. Sunderson & Co.
12.2 Jayesh Pandya v. Subhtex India Ltd.
WHY TAKE THIS COURSE?
This course has been designed to ensure deep and practical understanding of Arbitration laws based on case discussions. This course should preferably be taken along with the Arbitration Step by Step, 2nd Edition course for a thorough study of Arbitration laws. Each case has been discussed in simple language and citations have been provided with each case discussion making it convenient for case reference.
If you are a law student and have not yet taken this course and the Arbitration Step by Step 2nd Edn. course, you could miss the opportunity of making yourself thorough with the subject of arbitration before taking your examinations. Even, during your placement interview, your future employer could ask questions related to arbitration and you may be expected to explain certain concepts based on the ratio decidendi of certain case laws. Therefore, not taking this course could make you lose an edge over other prospective candidates.
Instructors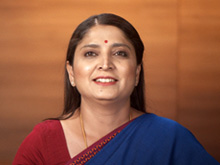 Dr Pratima Narayan
Dr Pratima Narayan is an Advocate, mediator and Founder Partner of Techlawlogi Consulting LLP, a law firm based out of Bengaluru. She is an Editor and Consultant at EBC Learning. She has offered courses on Consumer Law, Arbitration, Ecommerce, Contract Law and Corporate Law on the platform. She has authored a book on "Electronic Commerce: Legal Compliance", published by EBC. The book comprehensively outlines the various legal and regulatory framework and compliance for ecommerce players. Dr Pratima has served the legal academia for over two decades as a visiting faculty at various reputed law schools and business schools. Dr Pratima holds a doctorate in law from the National Law School of India University, Bengaluru.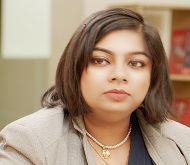 Bijetri Roy
Bijetri Roy is an Instructional Designer at EBC Learning. She holds a masters degree in Public International Law from Queen Mary University of London and is pursuing her PhD in Food Security and WTO from UPES, Dehradun. She has previously worked as a law lecturer in Delhi NCR and a banking and finance lawyer at a boutique law firm. Orbit Law Services. Apart from her regular jobs, she has been actively involved in social service, and was a pro-bono researcher in the areas of domestic violence and rape with Majlis Legal Centre under India's renowned feminist advocate, Flavia Agnes. Bijetri has also trained law students at a well known private law school in Mumbai for moot courts, public speaking and legal research methodology.