About this Talk
The new Consumer Protection Act, 2019 has been passed with the objective of addressing new and contemporary challenges that consumers face in today's digital era. The Act aims to provide timely and effective administration and settlement of consumer disputes.
The latest EBC Learning's Talk aims to provide an overview of the new concepts introduced by the Consumer Protection Act, 2019, sector-specific consumer protection, scope of mediation in consumer disputes and pecuniary jurisdiction.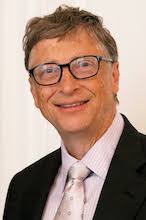 Your most unhappy customers are your greatest source of learning.
Bill Gates
Talks Overview
WHY TAKE THIS COURSE?
This Talk aims to demystify new concepts in the area of consumer protection and also provide clarity on queries that consumers as well as service providers may have during the course of their transactions, whether in the brick and mortar system or in the click and mortar system. Queries in relation to sector-specific issues have also been addressed here.
This Talk will be particularly relevant for consumers, sellers, service providers, law students, legal professionals as well as specialised professionals from various fields such as healthcare, real estate, e-commerce etc.
Instructors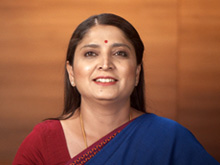 Pratima Narayan
Dr Pratima Narayan is an Advocate and Founder Partner of Techlawlogi Consulting LLP, a law firm based out of Bengaluru. She is an expert in the areas of information technology law, intellectual property rights, commercial contracts and consumer protection law, and holds a doctorate in law from the National Law School of India University (NLSIU). She is an empanelled Mediator with the Indian Institute of Arbitration and Mediation and Indian Institute of Corporate Affairs. She has been instrumental in designing the technical process for online mediation at the Online Mediation Centre, a state-of-the-art mediation centre under the Ministry of Consumer Affairs at NLSIU, Bengaluru. Dr Pratima has also served the legal academia over the last 18 years as a visiting faculty at various law schools and business schools. Her book on "Electronic Commerce: Legal Compliance Handbook" is under publication with EBC.