About this Course
Finances, taxes and savings are probably the top most worries in your head. And why not, as banking and finance plays an important role in the daily life of the Indian public. It is therefore extremely crucial to understand about banks, their different functions and their offerings.
This course mentored by Nilufer Bhateja is a ready reckoner for both bank associates as well as bank customers. This course is created to explain the different nuances and terms associated with banking and finance. It's a guide for everyone who wants to understand the functioning of banks. Join us on this financially enriching journey!
Course Details
Level - Beginner
Total no. of videos - 70
Total no. of assignments - 38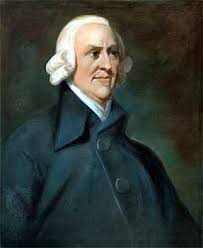 It is not by augmenting the capital of the country, but by rendering a greater part of that capital active and productive than would otherwise be so, that the most judicious operations of banking can increase the industry of the country.
Adam Smith
Course Overview
WHY TAKE THIS COURSE?
Banking and finance have played an important role in the lives of the Indian masses as well as the growth of the Indian economy. Banking statistics provide evidence that today each and every Indian household has an account in one of the many banks or financial institution that the country boasts about.
The course aims at increasing your banking knowledge while at the same time provides relevant practical advice that will help you decrease your turnaround times when dealing with simple as well as complicated tasks both as a banking associate and as a customer.
In this course you'll learn to:
Understand the types of banks and their organs
Examine the functioning of banks
Describe the types of bank customers and how to efficiently cater to their needs
Differentiate between different types of accounts and their process
Differentiate between the different types of loans and their process structure
Examine third-party products
Understand how to deal with varied financial transactions
Apply all your acquired knowledge to complete your tasks with minimum TAT
PREREQUISITES
There are no prerequisites for this course. You can take this course, if:
You are a bank associate or a bank customer
You are a lawyer who operates in the banking industry or would like to know more about how banks function
You wish to pursue a career in banking
You are appearing for any bank related exams
You simply wish to increase your banking knowledge
Instructors
Nilufer Bhateja
Nilufer Bhateja is an editor at Eastern Book Company. She has over the years gained extensive knowledge with respect to the banking industry.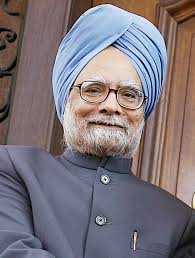 If you don't have a functioning financial system the world economy won't be revived. All the major economies have their responsibility to assist at a pace which is required to clean up the balance sheet of the banking system and to ensure that credit flows are resumed.
Manmohan Singh
Certificate
Complete this course and exercises to earn a certificate. Share it with your friends, colleagues, and employers.*
*You must Subscribe to get a certificate.