Contract Law Essentials: Mod 3 — Contingent Contracts, Privity, Performance, and Discharge of Contracts
About this Course
This course takes our study of contract law further from Module 2 and covers the topics of Contingent Contracts, Privity, Performance, and Discharge of Contracts. Like the previous modules, this module too is focused on clarifying concepts and introducing you to the essential cases in contract law. The videos explain complex topics simply through abundant explanations and attractively designed case presentations. The course not only focuses on informing you of the legal position but also tries to build your thinking on contract law by exposing you to yet unresolved matters and perhaps even conflicts in the law.
This module, like the previous modules, gives you access to all the relevant sections, cases and materials that you would need to effectively study contract law. The exercises in the course focus on testing your understanding of the concepts. The focus is to help you, so the exercises are also accompanied by explanations and cross-references to related videos. The course also gives you helpful pointers to the kinds of questions that you may be asked in your contract law exam at law school. Going over these questions will help you ace any examination.
That said, the focus of the course is not just your law school examination or any other examination. The learning that you will take away from this course will last you your entire legal career. Lawyers that are already practising may also find this course useful as a refresher course or even as a course that takes them deeper into contract law than their law school ever did. In short, anyone who wishes to build their expertise in the area of contract law can take this course. If you are new to contract law, the only prerequisite is that you watch Modules 1 & 2 before you take on Module 3.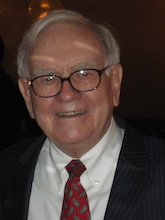 It is impossible to unsign a contract, so do all your thinking before you sign.
Warren Buffett
1. Introduction

1.1 Introduction to discharge of contracts

2. Discharge of contractual duty by performance

I. Relevant sections
2.1 Duty or obligation to perform or offer to perform
2.2 What to perform and standard of duty
II. Exercises
III. Full text of leading cases

3. When does the duty to perform arise and contingent contracts

I. Relevant sections
3.1 When does a duty to perform arise and contingent contracts
3.2 Determining whether a condition exists
3.3 Consequences of the term being a condition, a promise or both
3.4 Must the condition be an essential condition and pay-when-paid clauses
II. Exercises
III. Full text of leading cases

4. Who can demand performance?

I. Relevant sections
4.1 Privity of contract
4.2 Third-party beneficiaries and privity
4.3 When beneficiaries may enforce a contract
4.4 Assignees of contractual rights may enforce
4.5 Rights that cannot be assigned
4.6 Devolution of joint rights
II. Exercises
III. Full text of leading cases

5. Who must perform?

I. Relevant sections
5.1 Who must perform and the issue of transfer of duties
5.2 Performance of joint promises
II. Exercises
III. Full text of leading cases

6. How to perform?

I. Relevant sections
6.1 Time, place and method of performance

7. Excuses for non-performance

I. Relevant sections
7.1 Introduction to excuses for non-performance

8. Discharge due to common mistakes

I. Relevant sections
8.1 Introduction
8.2 Common mistakes as to subject-matter
8.3 Risks with respect to the subject-matter
II. Exercises
III. Full text of leading cases

9. Discharge due to impossibility and frustration

I. Relevant sections
9.1 Mistakes v. frustration: Past v. future
9.2 Frustration
9.3 Frustration versus impracticality and business difficulty
9.4 Restitution of benefits
II. Exercises
III. Full text of leading cases

10. Discharge by agreement, modification

I. Relevant sections
10.1 Novation, rescission and alteration (by agreement)
10.2 Dispensed or remitted performance
II. Exercises
III. Full text of leading cases

11. Discharge by recession

I. Relevant sections
11.1 Recession as a remedy for breach of contract
11.2 When is recession justified?
11.3 Time for performance and recession
11.4 Effect of recession and affirmation
11.5 Anticipatory breach
11.6 Anticipatory breach: Consequence of keeping the contract alive
II. Exercises
III. Full text of leading cases

I. INDEX (FULL TEXT OF CASES)

INDEX: Full text of cases
WHY TAKE THIS COURSE?
Contract law is often taught in the first two years of law school as an introductory subject. Students of law also tend to take it lightly. Teachers sometimes teach it in a cursory manner, glossing over its complexities, to make the subject simple to understand for second-year students. But contracts are present in 90% of all commercial work. They are the foundation of large commercial deals and billions of dollars can be at stake if you don't get them right. As a lawyer when you draft contracts the words that you choose and what clauses you wish to introduce are all guided by your understanding of contract law. Not having a thorough foundation in contract law can be seriously detrimental to any legal career. So if you choose to be a commercial lawyer, a corporate lawyer, a property lawyer or any other lawyer for that matter you must have a thorough understanding of contract law. This course helps with just that. It helps you get a thorough understanding of contract law and so enabling you to boost any area of practice that you may be in or planning to be in.
Instructors
Abhinandan Malik
Abhinandan Malik is Editor Publications & Director at EBC, India's top law publisher. He is a graduate of NALSAR University of Law with an LLM from the University of Toronto. He is skilled in E-Learning, Legal Assistance, Legal Research, and Legal Writing. He has 10 + years of editorial experience, conceptualising, guiding and editing publications at EBC. He is fond of guiding students, especially in the area of legal writing, an area in which he also offers courses. At NALSAR he was the founder editor of an inter-law school magazine and law review called The Edict. It comprised students from the top national law schools across India as editors. At the University of Toronto, he specialised in private law. His thesis was on the Horizontal Application of Fundamental Rights. He was also invited to be part of the Academic Council for the Refresher Program in Law titled "Evolutions in Legal Pedagogy" offered by NALSAR University, under the Ministry of Human Resource Development.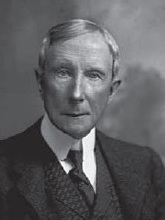 Every right implies a responsibility, every opportunity, an obligation, every possession, a duty.

John D. Rockefeller
Certificate
Complete this course and exercises to earn a certificate. Share it with your friends, colleagues, and employers.*
*You must Subscribe to get a certificate.