23 March 2023

06 June 2023
About this Course
The course will include the following agreements:
Contract Drafting Essentials
Partnership Agreements
LLP Agreements
Shareholders' Agreements
The classes will have a DIY approach and provide hands-on training. The course is unique as it will include an understanding of fundamental doctrines, the bare law and case law and its effect upon the actual drafting.
The course is assignment heavy, and those translate into live sessions. One is expected to draft, review the agreement, suggested the required changes and learn how to work on track/redline mode in MS Word.
Who should take this course?
Law Students and Recent Law Graduates, Lawyers, In-House Counsels, Legal Professionals who wish to switch to corporate practice or looking to kickstart a career as Transactional Lawyers, Chartered Accountants, Company Secretaries, Cost & Work Accountants, Government Officials, Academicians, Managers, Chief Executive Officers, Company Directors, Prospective Entrepreneurs, may take this course. The course would help launch law students into a career in corporate law and help practitioners develop their corporate law practice. Business professionals, advisors and managers interested in a detailed legal understanding of corporate affairs may take this course to hone their legal skills.
PREREQUISITES
This course is part of EBC Learning — CII, Upskill Diploma in Advanced Corporate Law Path. There are no prerequisites to enrol.
Instructors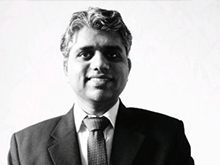 Badrinath Srinivasan
Badrinath Srinivasan, LL.M., FIII, MCIArb, works at the Directorate General of Hydrocarbons (DGH), Ministry of Petroleum on Natural Gas, Government of India as Senior Manager (Legal). He advises DGH on contract related issues and handles high stakes international arbitrations and litigations in the petroleum exploration and production sector. He writes in various forums on contract law, drafting and dispute resolution. His research papers have been published in major research journals such as Economic and Political Weekly, Supreme Court Cases, Indian Journal of Arbitration Law, etc. His works have been cited in several reputed national and international publications and by the Hon'ble Madras High Court. Badrinath is a member of the Chartered Institute of Arbitrators and the Association of International Petroleum Negotiators and is a fellow of the Insurance Institute of India. He writes extensively in the Practical Academic Blog (www.praticalacademic.blogspot.in).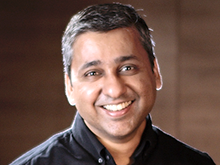 Abhinandan Malik
Abhinandan Malik is Editor (Publications) & Director at EBC, India's top law publisher. He is a graduate of NALSAR University of Law with an LLM from the University of Toronto. He is skilled in E-Learning, Legal Assistance, Legal Research, and Legal Writing. He has 10+ years of editorial experience, conceptualising, guiding and editing publications at EBC. He is fond of guiding students, especially in the area of legal writing—an area in which he also offers courses. At NALSAR, he was the founder and editor of an inter-law school magazine and law review called The Edict. It comprised students from the top national law schools across India as editors. At the University of Toronto, he specialised in private law. His thesis was on the Horizontal Application of Fundamental Rights. He was also invited to be part of the Academic Council for the Refresher Program in Law titled "Evolutions in Legal Pedagogy" offered by NALSAR University, under the Ministry of Human Resource Development.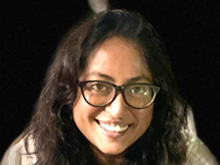 Juhi Roy
Juhi Roy is a graduate of ILS Law College, Pune. She has previously worked as a Senior Associate in the General Corporate team of Argus Partners, Kolkata. She has also worked with Cyril Amarchand Mangaldas, Mumbai; Network 18 Media and Investments Limited, Mumbai; Wadia Ghandy & Co., Mumbai; and SA Partners, Mumbai. Her primary expertise is in corporate transactional and corporate advisory work and has an extensive experience in leading teams conducting legal due diligence exercises for M&A transactions and negotiating and drafting transactional documents.
Certificate
Complete this course and exercises to earn a certificate. Share it with your friends, colleagues, and employers.*
*You must Subscribe to get a certificate.