Consumer Protection Law, 2019: Practice and Procedure
About this Course
This course deals with procedural and practical aspects of the consumer grievance redressal and provides step-by-step information on drafting consumer complaint and the grievance redressal procedure.
The course explains the process of complaint escalation, what are the various consumer dispute redressal agencies, and related issues of jurisdiction and transfer of cases, it then goes through the process of filing a complaint, procedure, enforcement limitation and associated aspects.
The course also includes various supplements and drafts and checklists to help one file a consumer complaint or defend oneself as a supplier of goods and services. For example:
1. Model draft of affidavit 2. Model specimen of consumer complaint 3. Sample notice of complaint 4. Sample application for execution 5. Form of complaint 6. Form of application 7. IRDA 8. Consumer complaint filing 9. Sample complaint letter 10. Sample email 11. Sample reply to legal notice 12. Sample email response 13. Sample response letter 14. Counter affidavit or reply to complaint
This course will be immensely useful for consumers, sellers, service providers, law practitioners, students & activists.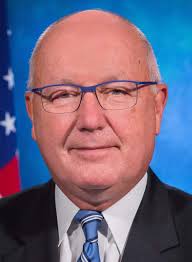 Consumer accountability drives quality and efficiency.
Pete Hoekstra
1. Introduction
2. Approaches to consumer dispute resolution prior to filing a complaint

2.1 Complaint escalation mechanism with business entity
2.2 Complaint escalation with regulatory authorities
2.3 Central Consumer Protection Authority
2.4 Exercises

3. Consumer dispute redressal agencies

3.1 Hierarchy of Consumer Disputes Redressal Commissions
3.2 Territorial jurisdiction
3.3 Pecuniary jurisdiction
3.4 Appellate and revisional jurisdiction
3.5 Transfer of complaints
3.6 Exercises

4. Filing a consumer complaint

4.1 Parties to a complaint
4.2 Drafting a legal notice
4.3 Drafting a consumer complaint
4.4 Drafting an affidavit
4.5 Evidence supporting a consumer complaint
4.6 Fees for filing a consumer complaint
4.7 Exercises

5. Procedural aspects of consumer complaint redressal

5.1 Manner of filing a complaint
5.2 Procedure after filing complaint
5.3 Limitation period for filing consumer complaints
5.4 Remedial measures for consumers
5.5 Enforcement of orders
5.6 Inordinate delay in filing an execution petition
5.7 Exercises

6. Conclusion
WHY TAKE THIS COURSE?
The considerable increase in trade and business, especially by way of the online medium, has resulted in cut-throat competition between sellers and service providers. The quest to be the first in the market has caused some manufacturers, sellers, service providers to offer mediocre goods and services. Although modern technology has made a significant impact on quality, safety and availability of products and services, the fact remains that consumers are often still the victims of dishonest and unfair practices.
This being so, as a consumer one should be well aware of his/ her rights and the ways to escalate a consumer grievance, procedural aspects of filing a consumer complaint, and the remedies available in case of an injury. The absence of this knowledge may cause you to lose your case or not get compensated for the loss that you have suffered.
As a supplier of goods and services, you must similarly be aware of your rights and obligations, and the steps that you must take to protect yourself. This course will enable you to do that.
As a practitioner, this course will arm you with all the necessary information you need to file or defend a consumer complaint on your client's behalf. Making procedural and drafting errors when filing and fighting a consumer complaint can have dire consequences for your client. It can also be rather embarrassing to lose a case merely due to some technical irregularity. This course, with its checklists and draft precedents, will help ensure that your work is thorough and that you do not lose a lawsuit merely due to some oversight.
Instructors
Dr Pratima Narayan
Dr Pratima Narayan is an Advocate, mediator and Founder Partner of Techlawlogi Consulting LLP, a law firm based out of Bengaluru. She is an Editor and Consultant at EBC Learning. She has offered courses on Consumer Law, Arbitration, Ecommerce, Contract Law and Corporate Law on the platform. She has authored a book on "Electronic Commerce: Legal Compliance", published by EBC. The book comprehensively outlines the various legal and regulatory framework and compliance for ecommerce players. Dr Pratima has served the legal academia for over two decades as a visiting faculty at various reputed law schools and business schools. Dr Pratima holds a doctorate in law from the National Law School of India University, Bengaluru.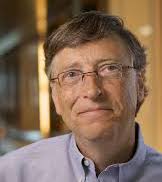 Your most unhappy customers are your greatest source of learning.
Bill Gates
Certificate
Complete this course and exercises to earn a certificate. Share it with your friends, colleagues, and employers.*
*You must Subscribe to get a certificate.