Competition Law and Economics
SEMESTER III
About this Course
The course on competition law and economics brings an in-depth understanding of the legal aspects of competition. Conceptual and case-based learning through short video lectures helps you to identify patterns of commercial activities that are detrimental to market stakeholders and the way competition law and policy attempt to prevent such anti-competitive conduct. Upon successful completion of the course, you should be able to:
Understand the fundamental concepts and theories of competition law, including market competition, antitrust practices, and the role of competition authorities.
Evaluate business practices that result in anti-competitive practices.
Examine situations that constitute abuse of dominance.
Understand merger controls.
Understand the interface between intellectual property rights and competition law.
Explore the application of competition law in contemporary digital markets.
Economics relies on theory, numbers and scientific evidence. Competition is an economic concept. Economic evidence and analysis, therefore, play a crucial role when dealing with competition law cases.
What is market power? How do you measure it in economic terms? What makes a company dominant? Is holding 80% of the market share good enough to make one dominant? Or must one have 99% to be considered dominant? What is a market? Why is dominance only measured in a relevant market? What is the relationship between profits and market power? When are vertical and horizontal restraints justified and when are they not? When and why are cartels unjustified? For all these questions, we inevitably have to go back to economics, and economics is used to answer many of these questions.
Instructors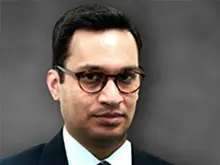 Abhishek Sharma
Partner, Dentons LinkLegal
Abhishek Sharma is a Partner with Dentons Link Legal and has over 13 years of experience. He has substantial experience in handling disputes concerning the aviation sector (including airports) and in handling civil and commercial disputes in various fora, including the Supreme Court of India. He also routinely acts for clients in arbitration proceedings, both domestic as well as international. Abhishek regularly appears before the various benches of the National Company Law Tribunal as well as the National Company Law Appellate Tribunal in a large number of insolvency and company law matters. He also advises and represents clients in complex matters before the Competition Commission of India and the Competition Appellate Tribunal. Prior to joining the firm, he was an associate in the law chambers of Mr Arun Jaitley, Senior Advocate. He has also completed an attachment with Allen & Gledhill, Singapore. Abhishek is the Addnl. Joint Secretary of the NCLT and the NCLAT Bar Association.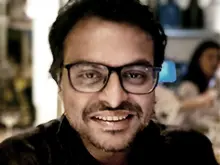 Dr Yugank Goyal
Associate Professor, FLAME University
Dr Yugank Goyal is an Associate Professor of Public Policy at FLAME University. Earlier he taught at Jindal Global Law School. His tryst with the Economics of Competition Law began while studying Masters at Erasmus University Rotterdam, where later, he also pursued his PhD in law and economics. Given his interdisciplinary background, he enjoys making complex ideas simple, something visible in his treatment of the Economics of Competition Law.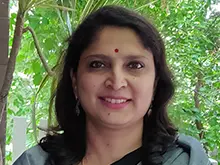 Dr Pratima Narayan
Instructor, EBC Learning, Advocate, Mediator & Co-Founder, Techlawlogi Consulting LLP
Dr Pratima Narayan is an Advocate, Mediator and Co-founder of Techlawlogi Consulting LLP. She is an Editor and Consultant at EBC Learning. She has offered courses on consumer law, arbitration, e-commerce, contract law and corporate law on the platform. She has authored a book on 'Electronic Commerce: Legal Compliance', published by Eastern Book Company. The book comprehensively outlines the various legal and regulatory frameworks and compliance for e-commerce players. Dr Pratima has served the legal academia for over two decades as a visiting faculty at various reputed law schools and business schools. Dr Pratima holds a Doctorate in Law from the National Law School of India University, Bengaluru.
Avinash Sharma
AOR, Supreme Court
Avinash Sharma specialises in Competition, Litigation and Arbitration. Avinash Sharma presently acts as an Advocate-on-Record at the Supreme Court of India. He is Competition Commission of India (CCI)'s Panel Counsel; Municipal Corporation of Delhi (North)'s AoR at the Supreme Court of India; International Centre for Alternative Dispute Resolution (ICADR)'s Panel Mediator; and Central University of Haryana's AoR at the Supreme Court of India.He has represented the parties in the Supreme Court, Delhi High Court, District Courts in Delhi, National Consumer Disputes Redressal Commission, State Consumer Disputes Redressal Commissions, DRT & DRAT, Cyber Appellate Tribunal, CAT, AFT, CCI, COMPAT, NCLT & NCLAT, NGT etc, duly reflected in around 60 reported judgments. Successfully resolved/ settled around 70 cases while acting as a DHCLSC's Mediator. Also acted as Delhi High Court appointed Local Commissioner in various lawsuits related to the property/ intellectual property matters.