11 March 2023

31 May 2023
About this Course
Intellectual property helps people develop and create products that benefit society. IP owners get into various agreements with third parties to share their IP and at the same time protect their exclusive rights, with licensing and assignment being the most common of them.
This Preview Course on Intellectual Property Rights brings you a practitioner's perspective on protecting innovations, what to look for in licensing IP and best practices in drafting IP agreements. The course also brings out some intriguing discussions on whether an innovator must consider patents or trade secrets to protect his ideas. The Course involves a combination of live sessions and video lectures.
The Commercialising Intellectual Property, Preview Course is a part of the seven, comprehensively structured courses of the programme, Upskill Diploma in Advanced Intellectual Property Rights. The Complete Programme includes 40+ live sessions mentored by Intellectual Property professionals and lawyers and about 140+ self-paced video lectures to help you build a strong foundation for your onward intellectual property practice.
Who should take this course?
Students, recent law graduates, entrepreneurs, engineers, teachers, researchers, business professionals, corporate managers and anyone interested in the interface between innovation, branding and Intellectual Property.
Modernity is a deal. The entire contract can be summarised in a single phrase: humans agree to give up meaning in exchange for power.
Yuval Noah Harari
Instructors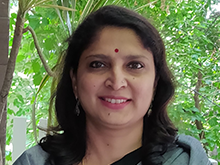 Programme Leadership: Dr Pratima Narayan
Dr Pratima Narayan is an advocate, mediator and co-founder of Techlawlogi Consulting LLP. She is an editor and consultant at EBC Learning. She has offered courses on consumer law, arbitration, e-commerce, contract law and corporate law on the platform. She has authored a book on 'Electronic Commerce: Legal Compliance', published by Eastern Book Company. The book comprehensively outlines the various legal and regulatory frameworks and compliance for e-commerce players. Dr Pratima has served the legal academia for over two decades as a visiting faculty at various reputed law schools and business schools. Dr Pratima holds a Doctorate in Law from the National Law School of India University, Bengaluru.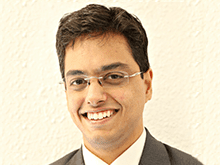 Lead Instructor Lead Instructor: Ashok G Venkatesh
A dispute resolution counsel, Ashok represents clients in the food and beverages, healthcare, pharmaceuticals, aerospace, defence and technology, banking and financial services, real estate and construction, e-commerce and hospitality areas, in domestic and international dispute resolution. His work in the field of Intellectual Property Rights involves not only advising and assisting clients in protecting and commercially exploiting intangible assets but also in representing clients in various IP litigations involving trademarks, copyright and trade secret/confidential information actions. He has also had the distinction of securing several John Doe orders in the enforcement of trademarks, in addition to working with clients on global IP protection and cross-border enforcement of IP Rights. Ashok is an invited speaker at the New Delhi-based independent think tank, the Observer Research Foundation, NLSIU Bengaluru, IIT Kharagpur, IIM Bangalore, NALSAR Hyderabad and GNLU Gandhinagar.
Course Facilitator: Dr Aanchal M Dua
Dr Aanchal M Dua is an academician at heart and comes with more than 16 years of consolidated experience in the area of Legal Education and Research. She is a Doctorate in Law from Indian Law Institute, New Delhi and has been associated with various national and international universities like the Bangalore University, the University of Chicago and the University of Manchester. She specialises in Business/Corporate Law, Industrial Law, International Law and IPRs. She has authored a book on the Legal Environment of Business which is currently under publication and has a few publications to her credit in the area of Trade & Environment. She is associated with a start-up in the area of Financial Services as a legal advisor. She is very passionate about community services and leads a number of such projects with various NGOs engaged in the field.