Building E-Commerce—The Legal Implements
₹ 5000
(Or subscribe to access.)
About this Course
E-commerce is one of the most sought after channels of trade in the present business environment, an opportunity that no industry can ignore. But, given the anonymous architecture of e-commerce, it is critical to take every possible measure to establish best practices so as to bring transparency and disclosure at every stage of the transaction. This is quintessential to uphold trust and confidence in the e-commerce ecosystem. Today's e-commerce markets are characterized by a plethora of products from across the globe, with each entity adopting it's own preferred modes of conveying information and user agreements on its platform.
This Course on "Building E-commerce—The Legal Implements" provides a structured framework that encompasses the key e-commerce concepts and goes on to discover the legal nature of e-commerce contracts and outlines the key terms to be considered while drafting agreements relevant to the e-commerce business.
A merger is hard to pull off under any circumstances. It's harder when everybody is against you.
Carly Fiorina
1. Introduction to e-commerce

1.1 Introduction
1.2 E-business and e-commerce
1.3 Nomenclature for e-commerce business
1.4 E-commerce models
1.5 E-commerce channels
1.6 Exercises

2. Prerequisites for setting up e-commerce business

2.1 Choice of business entity
2.2 Preliminary steps
2.3 Domain name registration
2.4 Industry-specific licences
2.5 Payment gateway and legal documentation
2.6 Data security measures
2.7 Exercises

3. E-commerce contracts

3.1 Introduction to e-contracts
3.2 Legal landscape of e-contracts
3.3 Legal recognition of e-contracts
3.4 Authentication and acknowledgment of e-contracts
3.5 Time and place of despatch and receipt of e-records
3.6 Contemporary forms of e-contracts
3.7 Exercises

4. Kinds of e-commerce contracts

4.1 Kinds of e-contracts
4.2 Cloud service agreement
4.3 Application program interface (API)
4.4 Vendor agreement
4.5 Terms and conditions or terms of use
4.6 Privacy policy and cookies
4.7 Exercises

5. Financial transactions in e-commerce

5.1 Establishing online payment in e-commerce
5.2 Laws governing online payments in India
5.3 Prepaid payment instruments (PPI)
5.4 E-payments through intermediaries
5.5 Exercises

6. Intellectual property in e-commerce

6.1 Intellectual property in e-commerce
6.2 Use of third-party intellectual property
6.3 Infringement of intellectual property
6.4 Exercises

7. Taxation and e-commerce

7.1 Taxation and e-commerce
7.2 Overview of direct taxes in India
7.3 Taxation of electronic commerce business
7.4 Goods and Services Tax
7.5 IGST and e-commerce
7.6 Exercises

8. Conclusion

8.1 Conclusion and next steps
WHY TAKE THIS COURSE?
In the early stages of developing a business, overlooking legal compliance and formative requirements can prove fatal.
This course is designed to provide e-commerce startups and even established organisations with the necessary legal tools to develop, organize and implement a successful e-commerce business. As you progress through the program, you will find yourself developing:
a practical understanding of how to develop a business model,
a keen eye for spotting legal compliance issues and formalities that must be completed,
a due diligence based approach, and
an understanding of brand building requirements.
For lawyers, this course provides professional and practical insights on legal compliance, contract drafting for e-commerce portals, identifying intellectual property and possible infringements in the digital space and legal basics of taxation in e-commerce. A professional course not to be missed!
Instructors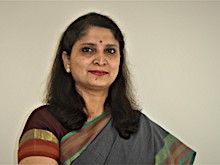 Dr Pratima Narayan
Dr Pratima Narayan is an Advocate, mediator and Founder Partner of Techlawlogi Consulting LLP, a law firm based out of Bengaluru. She is an Editor and Consultant at EBC Learning. She has offered courses on Consumer Law, Arbitration, Ecommerce, Contract Law and Corporate Law on the platform. She has authored a book on "Electronic Commerce: Legal Compliance", published by EBC. The book comprehensively outlines the various legal and regulatory framework and compliance for ecommerce players. Dr Pratima has served the legal academia for over two decades as a visiting faculty at various reputed law schools and business schools. Dr Pratima holds a doctorate in law from the National Law School of India University, Bengaluru.
When you see a merger between two giants in a declining industry, it can look like the financial version of a couple having a baby to save a marriage.
Adam Davidson
Certificate
Complete this course and exercises to earn a certificate. Share it with your friends, colleagues, and employers.*
*You must Subscribe to get a certificate.