ACL3: 12. Corporate Social Responsibility

06 July 2023

22 August 2023
About this Course
We start our journey and look at the rationale behind the introduction of the CSR policy. Thereafter, the codification and accounting standards that need to be maintained for complying with the CSR mandate. The course will orient you towards drafting the CSR policy. You will be able to compare various CSR frameworks.
The course will include the following:
Unspent CSR account
Excess spending
Surplus from CSR
The activities mentioned under Schedule VII of the Companies Act, 2013
The exercises in this module will include drafting and framing a policy.
Who should take this course?
Law Students and Recent Law Graduates, Lawyers, In-House Counsels, Legal Professionals who wish to switch to corporate practice or looking to kickstart a career as Transactional Lawyers, Chartered Accountants, Company Secretaries, Cost & Work Accountants, Government Officials, Academicians, Managers, Chief Executive Officers, Company Directors, Prospective Entrepreneurs, may take this course. The course would help launch law students into a career in corporate law and help practitioners develop their corporate law practice. Business professionals, advisors and managers interested in a detailed legal understanding of corporate affairs may take this course to hone their legal skills.
PREREQUISITES
This course is part of EBC Learning — CII, Upskill Diploma in Advanced Corporate Law Path. There are no prerequisites to enrol.
Instructors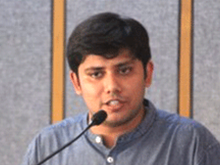 Pradyumna Anil Purohit
Pradyumna Anil Purohit is a Course Author, Instructional Designer, and Innovator at EBC Learning. He is also the Chief Academic Consultant at Mahatma Gandhi Centre for Peace Studies (MGCPS), O.P. Jindal Global University (OPJGU). Pradyumna was formerly an Assistant Professor at Jindal Global Law School (JGLS). He is a graduate in law with a major in Political Science and honours in Constitutional Law. Pradyumna pursued his LL.M. (Master of Laws) in International Development Law and Human Rights from the University of Warwick, England and was the recipient of the Upendra Baxi Scholarship. He has also earned an M.Litt. (Master of Letters) from School of History, Institute of Legal and Constitutional Studies, University of St. Andrews, Scotland. He is a passionate educator and has been vocal about academic governance for a long time. He has trained faculties and institutions for IQAC and processes under the NAAC and various ranking frameworks.
Certificate
Complete this course and exercises to earn a certificate. Share it with your friends, colleagues, and employers.*
*You must Subscribe to get a certificate.