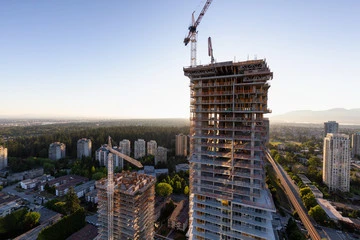 ₹ 5000
(Or subscribe to access.)
About this Course
The Real Estate Regulatory Authority (RERA) is the regulator of the real estate industry in India, established in 2016 under the RERA Act. It aims to protect the rights and interests of consumers and property buyers by promoting uniformity and standardisation of business practices and transparency of transactions in the real estate sector. RERA tries to balance the interests of consumers and promoters, builders and developers through a list of dos and don'ts for them.
This course has been designed for property buyers, builders, real estate developers and promoters, real estate agents, lawyers, chartered accountants and other professionals associated with the real estate industry.
RERA has strengthened the trust between the customers and the real estate developers
Narendra Modi
1. Introduction
2. Sector overview

2.1 Real estate sector overview
2.2 Why RERA?
2.3 Filling the gap
2.4 Exercises

3. Understanding the RERA framework

3.1 How is RERA to be implemented?
3.2 Applicability of RERA
3.3 Effect of implementing the Act
3.4 Real Estate Regulatory Authority
3.5 Constitution of RERA
3.6 Functions of the Real Estate Authority
3.7 Functions promoting the real estate sector
3.8 Filing of complaints and power of authority
3.9 Exercises

4. Understanding key terms

4.1 Carpet area under RERA
4.2 Apartment
4.3 Common area
4.4 External and internal development works
4.5 Exercises

5. RERA for buyer/allottee

5.1 Allottee
5.2 How does RERA benefit buyers?
5.3 Checks before bookings
5.4 In whose name to book the property, and benami properties
5.5 Paying booking amount and entering into an agreement for sale
5.6 Getting information, taking possession and making payments
5.7 Complaint
5.8 Exercises

6. RERA for developer, builder, or promoter

6.1 Who is a promoter?
6.2. Promoter's functions
6.3. Promoter's duties
6.4 Exercises

7. Developer, builder or promoter: Necessary certificates

7.1 Commencement Certificate
7.2 Completion Certificate
7.3 Occupancy Certificate
7.4 Exercises

8. Developer, builder or promoter: Project registration

8.1 Compulsory registration under RERA
8.2 Registration procedure
8.3 Validity of registration
8.4 Revocation of registration
8.5 What happens after a lapse or revocation of registration?
8.6 Exercises

9. Developer, builder, or promoter: Other aspects

9.1 Promoter's disclosure on RERA website
9.2 Adherence to sanctioned plans and project specifications
9.3 Advertisements/ prospectus/ publication
9.4. Agreement for sale in a prescribed format
9.5 Separate account
9.6 Punishments and penalties for non-compliance
9.7 Exercises

10. RERA for real estate agents

10.1 Introduction
10.2 Who are REA under RERA?
10.3 Scope of work
10.4 Registration of real estate agent
10.5 Revocation or suspension of registration
10.6 Registration on the website
10.7 Functions of Real Estate Agents
10.8 Penalties
10.9 Exercises

11. Some other matters and the road ahead

11.1 RERA IBC conflict
11.2 Road ahead
WHY TAKE THIS COURSE?
Despite the implementation of RERA in 2016, many of us are still unaware of the major changes that have been brought about by these laws and regulations. Even though there is a proper legal framework for real estate now, we still rely on hearsay and past experience of our friends and neighbours while trying to understand RERA laws and our rights as buyers or even our liabilities as promoters or agents. This course will be your guide to understand the laws yourself without having to rely on the understanding or lack of understanding of others! For professionals such as lawyers, agents or CAs in the real estate sector, it will be your handbook and professional companion to help you advise your clients better.
Instructors
Charu Mathur
Advocate Charu Mathur has a rich and diverse expertise on corporate, commercial, civil, criminal and constitutional matters. She is Advocate on Record Supreme Court of India. Advocate Mathur is a regular practitioner before the Hon'ble Supreme Court and represented parties which include cricketing bodies and educational institutions like IIT Jodhpur, NLU Jodhpur, BPUT Orissa, MPUAT Rajasthan, private engineering and medicine colleges of Gujarat and Orissa.
Buy land, they are not making it anymore.
Mark Twain
Certificate
Complete this course and exercises to earn a certificate. Share it with your friends, colleagues, and employers.*
*You must Subscribe to get a certificate.