About this Course
This course has been designed and developed to help candidates prepare for the Advocate-on-Record (AOR) examination, conducted every year by the Supreme Court of India. In this course, Mr Namit Saxena, second rank holder in the 2019 AOR examination, has discussed the four papers of the exam, eligibility criteria, preparation techniques, examination pattern, syllabus, and tips and tricks for taking the AOR examination.
The focus of this course is to study the four subjects in the AOR examination syllabus, namely, Practice and Procedure, Drafting, Leading Cases and Professional Ethics.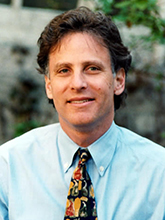 Law is one of the great healing professions, while medicine heals the body and clergy heals the souls, the law heals societal rifts.
Steven Keeva
Course Overview
WHY TAKE THIS COURSE?
Advocate-on-Record (AOR) is one of the toughest examinations in the fields of law, attempted by experienced professionals. Every year, around 1000 aspirants with over 5 years of experience as advocates write the exam. The passing grade in the examination in the initial years was comparatively very less. Gradually, the number of aspirants who clear the exam has increased with around 20% of candidates clearing the same in 2019.
This course comprises the criteria for appearing in the examination, examination analysis and paper-wise analysis and tips. The course will give you the edge that you need to succeed.
Instructors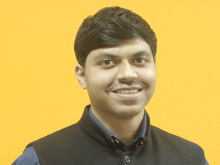 Namit Saxena
Namit Saxena is an Advocate-on-Record, Supreme Court of India. He practises as an advocate before the Supreme Court of India, Delhi High Court, DRT, DRAT, NCLT, NCLAT and other Tribunals and Courts. After graduating in law from Dr Ram Manohar Lohiya National Law University, Lucknow in 2013, Namit was selected to work as a Law Clerk cum Research Associate at the Supreme Court of India and was attached with Hon'ble Mr Justice Kurian Joseph for a period of one year. After finishing his clerkship at the Supreme Court, he decided to join the bar and was offered a position at the chambers of the Solicitor General for India, Mr Ranjit Kumar.