Legal Research and Writing
About this Course
Important Dates
Last date to Enroll: 30 June 2021.
Course Start Date: 17 July 2021.
Course Duration: 2 months.
Last date to submit Final Paper: 1 Dec 2021.
Once live classes end, students will continue to have access to course materials and recordings till 1 Dec 2021 (Course Closing Date). About
Students of law often ask: What it means to write a legal paper? How long should it be? How should I organise it? How do I find a good topic? How should I edit my article? What should I include in my introduction? When should I quote and when not? How can I get more publications? These are all valid and vital questions when it comes to legal writing. These are questions that a law student should be concerned about. Legal writing is an essential skill that defines your legal career. The ability to communicate (whether written or oral) is the lawyer's sword. It is the tool without which only the ignorant dare battle. But legal writing in law school rarely gets the attention that it deserves.
Through this seminal course, we seek to change that. In this course, through personalised feedback on written work on the topic of your choice, we will guide you through the several stages of legal writing. That is right! Get your topic or paper that you are working on or want to work on and we will help you improve, guiding you step-by-step. If you don't have a topic yet, we will help you arrive at one.
At the end of the course, you would also have the opportunity to get your article published in prestigious EBC journals. A publication with EBC is itself no mean feat.
The course is taught by experienced editors and writers who have themselves gone through the rigorous process of writing, feedback, editing and rewriting. Legal writing can't be learnt alone, everyone needs someone to give feedback and guide them. So join the masters who are happy to share their secrets and years of experience. Let us make you into a legal writing ninja!
Prerequisites
There are no pre-requisites to take this course, only that you must be a student of law. You will work on your own paper to get it up to publishable standards and we will guide you every step of the way.
You see, fear is a fighter's best friend. You know, but it ain't nothing to be ashamed of. See, fear keeps you sharp, it keeps you awake, you know, it makes you want to survive.
— Rocky Balboa from the movie Rocky
Course Overview
Course features
First of its kind workshop-based course on practical aspects of writing and research.
Personalised feedback on project assignments and your papers for publication.
Post-workshop support.
Seminar-style sessions: no lecture and not theory-based.
Access to handy writing materials.
Applicable to all research types, be it law firms, consultancy, academia, and/or litigation.
Classes on weekends.
Flipped classroom method followed: a mix of homework and classroom workshops.
Selected articles will be considered for publication in SCC Journal or Practical Lawyer magazine published by EBC. If your article is not selected we will guide you on how to bring it up to publishable standards.
Senior EBC editor guest lectures.
Registration for the course
To participate in live classes you must register for the course by the last date for registration.
Once the course starts you can still register for the course, and you will have access to the recorded classes that you have missed. You can participate in any live classes that are remaining in the course.
Classes
The course provides you with access to live classes and pre-recorded video classes.
One live class will be scheduled per week, typically on a Saturday.
If you miss a class the recorded version of the class will be available to you.
Assignments, certificates and grading
You can submit assignments anytime before Dec 1, 2021.
You must score a minimum of 50% to get a certificate.
50% of your grade is based on course assignments and 50% is based on your final paper.
E-Certificates are given when the course assignments are completed and the final paper is submitted. We typically take a week to evaluate and grade your work.
Hard copy certificates will be posted to you.
Instructors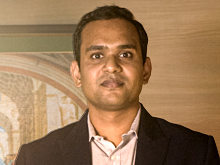 Shashikant Yadav
Shashikant Yadav is a writer, energy law researcher, and an academician with more than seven years of experience in legal research and writing. He has been associated with University of Dundee, Scotland, as an academic researcher and is currently affiliated with Central European University, Vienna.
Additionally, he is an Energy Law Fellow with NLU-Delhi's Centre for Environmental Law Policy and Research. He has worked on a number of research projects, including IIM Ahmedabad's project on "Supreme Court Analysis of India's Energy Sector". His work has been published and featured with The Hindu, The Wire, The Ecologist, The Hindu Businessline, Journal of Energy and Natural Resources Law, Economic and Political Weekly, among many others.
Guest Lecturer: Abhinandan Malik
Abhinandan Malik is Director Publications at EBC, India's top law publisher with a demonstrated history of working in publishing, the information technology and services industry. He is a graduate of NALSAR University of Law with an LLM from the University of Toronto. He is skilled in E-Learning, Legal Assistance, Legal Research, and Legal Writing.
He has 10 + years of editorial experience, conceptualising, guiding and editing publications at EBC. He has also authored the course on Contract Law at EBC Learning and is fond of guiding students, especially in the area of legal writing. At NALSAR he was the founder editor of an inter-law school magazine and law review called The Edict. It comprised students from the top national law schools across India as editors.
At the University of Toronto, he specialised in private law. His thesis was on the Horizontal Application of Fundamental Rights. He was also invited to be part of the Academic Council for the Refresher Program in Law titled "Evolutions in Legal Pedagogy" offered by NALSAR University, under the Ministry of Human Resource Development.
There are two things wrong with almost all legal writing. One is its style. The other is its content. That, I think, about covers the ground.
— Fred Rodell
Certificate
Complete this course and exercises to earn a certificate. Share it with your friends, colleagues, and employers.