About this Talk
As a rookie lawyer or as a law student, have you come across situations where everything seems impossible and you're just short of calling it quits? The best solution at all those times is to seek advice from the best in the field.
Today in conversation, we have India's eminent Jurist, Lawyer and Teacher Mr Ram Jethmalani. During this talk, Mr Jethmalani aims to answer the doubts that plague most young Indian lawyers or law students. Join us in this interesting conversation or life lessons with Mr Ram Jethmalani that will enrich your life and your legal career!
This talk is a part of Tanvi Dubey's upcoming book on "Careers in Law" to be published by EBC.
One of India's greatest criminal lawyers, Ram Jethmalani is only fair in love and law.
Rajeev Dhavan
Talks Overview
As a law student or as a young lawyer, it becomes difficult to choose between monetary gains and justice. Mr Ram Jethmalani, India's premier Jurist, offers practical advice on this and many other choices a young lawyer may have to make. In his words, hear firsthand about the struggles that he had to overcome as a law student, his experience as a young lawyer and his journey as a teacher. Mr Jethmalani provides the much-needed encouragement to young women lawyers who face problems concerning their choices as well as provides tips to succeed at one's practice.
As a young lawyer, it is necessary to find your level of comfort while practising, but it is also important to be equally dedicated to your work in your pursuit of justice. Mr Jethmalani stresses the need for this 100 per cent dedication. Join us in this enriching and life changing conversation with Mr Ram Jethmalani.
In this talk you'll learn to:
Understand the different techniques, required to succeed as a first generation lawyer,
Approach a case from trial to the end and
Understand the skills needed to be a good cross-examiner.
Instructors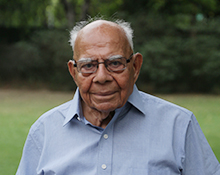 Ram Jethmalani
Ram Jethmalani began his vocation in Pakistan as a teacher in an instructive foundation, before the partition of India and Pakistan. He was a legal "maverick", a lawyer par excellence and an inspiration for lawyers of all generations and ages.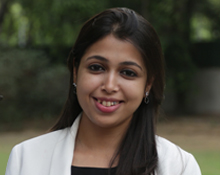 Tanvi Dubey
Tanvi Dubey is an Associate at Shardul Amarchand Mangaldas & Co. She has interned with Mr Ram Jethmalani, Justice Dipak Misra and Mohan Parasaran during her law school years. Apart from being a corporate lawyer, she is also an esteemed classical vocalist.