About this Course
This course will cover the following topics:
What is lending?
What are the different types of loans you can get from a bank?
Why do you have to give a security for a loan?
And what type of assets you can give as security?
These are some of the questions that one will find an answer to in this course. In the course, Ms Sonchhatra discusses the cardinal principles of lending. The course focusses on the process of creating a security on different kinds of assets.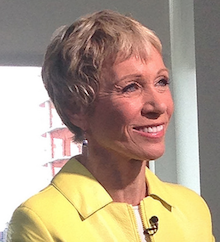 No loan is free. The costs are in your loan somewhere, may be rolled into the amount to be refinanced or even coming at a higher interest rate.
Barbara Corcoran
Course Overview
WHY TAKE THIS COURSE?
By the end of this course, you will be well-versed with the concept and legalities of bank loans and security creation.
This course is useful for:
Lawyers and law students who seek to work as in-house counsels in banks,
Bankers and aspiring bankers,
Students preparing for banking exams, and
Persons seeking bank loans.
Instructors
Loree Sonchhatra
Ms Loree Sonchhatra is an accomplished lawyer. She has been associated with the banking industry for a long time. From 2008 – 2016 she was the Legal Manager at ICICI Bank Ltd., where from 2016 – April 2018 she was the Chief Manager of the Bank. Collectively she has an experience of 10 years in banking, finance and corporate law.
It's easy to get a loan unless you need it!
Norman Ralph Augustine
Certificate
Complete this course and exercises to earn a certificate. Share it with your friends, colleagues, and employers.*
*You must Subscribe to get a certificate.