About this Course
Mediation is a dynamic, structured, interactive process where a neutral third party assists disputing parties in resolving conflict through the use of specialised communication and negotiation techniques. All participants in a mediation are encouraged to participate in the process actively. Mediation is a "party-centred" process in that it is focused primarily upon the needs, rights, and interests of the parties. The mediator uses a wide variety of techniques to guide the process in a constructive direction and to help the parties find their optimal solution.
In this course, you will learn as to how the mediator manages the interaction between parties and facilitates open communication.
What mediation is designed for is to resolve disputes on the value on a claim, not whether there is a claim.
David Wheeler
WHY TAKE THIS COURSE?
In this course you'll learn the following:
Mediation and its features;
Documentation, formalities, and literature required for mediation;
To meet and greet the parties which are having disputes;
To arrive at the most important issues that need resolution; and
To get the parties to a consensus.
This course will help you conduct a mediation or participate in a mediation as an advocate for either party.
Instructors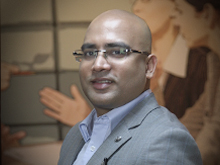 Anuroop Omkar
Anuroop Omkar is a corporate, commercial lawyer. He is the Managing Partner at AK & Partners. He also is the Promoter and Director of Bridge Mediation and Consulting, a policy and capacity building think tank. His key areas of practice are private equity, mergers and acquisitions, inbound and outbound foreign investment, and regulatory advisory, etc. He regularly mediates commercial disputes and is an empanelled mediator with various government and private mediation centres.
Kritika Krishnamurthy
Kritika Krishnamurthy is a corporate lawyer, ADR Neutral & Commercial Mediator. She is a Partner with a full-service law firm AK & Partners. She also is a Director of Bridge Mediation and Consulting, a policy and capacity building think tank. She regularly represents clients in mediation and commercial negotiation.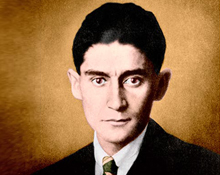 The mediation by the serpent was necessary. Evil can seduce man, but cannot become man.
Franz Kafka
Certificate
Complete this course and exercises to earn a certificate. Share it with your friends, colleagues, and employers.*
*You must Subscribe to get a certificate.