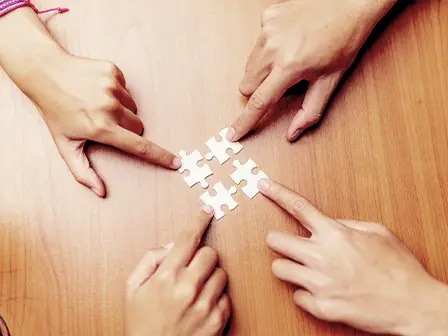 17 November 2022

03 December 2022
About this Course
The most important assets that any M&A practitioner can possess are good business acumen, an understanding of what drives the businesses and industries in question, and the negotiation skills required to close the deal and application of practical laws. This intense course on M&A contains the following:
Merger Control
Hostile Takeovers
Structuring an M&A Transaction
M&A Deal Agreements and Negotiation
Tax Implications of Structuring
Financing Acquisition
M&A Disputes and Litigation
Commercial Due Diligence
M&A Due Diligence Process
This course covers various aspects of M&A transactions, including how to structure an M&A transaction, understand the emerging trends in M&A structure, appreciate the tax implications of structuring an M&A deal, how to conduct a commercial and legal Due-Diligence, and practical application of applicable laws. As part of the course, you will get to access the following:
High-quality video materials
15 hours of dedicated live learning
Recordings of the live sessions
Curated materials and assignments divided into 28 Chapters
Books on M&A at EBC Reader
Full text of cases from SCC Online
EBC Learning Certificate
The classes will be conducted on Saturdays.
What we hope ever to do with ease, we must first learn to do with diligence.
Samuel Johnson
1. Transacting Mergers and Acquisitions

▸ 1.1 Welcome and scope
▸ 1.2 Understanding the team and a lawyer's role
▸ 1.3 Becoming an M&A lawyer
▸ 1.4 Supplements

2. Understanding Corporate Transactions

▸ 2.1 Mergers
▸ 2.2 Amalgamations or scheme of arrangement
▸ 2.3 Acquisition
▸ 2.4 Stock acquisition
▸ 2.5 Asset sale or slump sale
▸ 2.6 Joint ventures

3. Undertaking M&A Transactions

▸ 3.1 Identifying the motives and triggers for an M&A transaction
▸ 3.2 Identifying the other party and preliminary evaluation
▸ 3.3 Kick-off meeting
▸ 3.4 Due diligence
▸ 3.5 Negotiations
▸ 3.6 Signing the agreement and other formalities
▸ 3.7 Structuring the transaction
▸ 3.8 Structuring considerations of the parties
▸ 3.9 Stock versus asset-purchase considerations

4. Leveraged Buyouts and Management Buyouts

▸ 4.1 Leveraged buyouts
▸ 4.2 Management buyouts
▸ 4.3 Leveraged and management buyout process

5. M&A Transaction: Legal Requirements and Issues

▸ 5.1 Applicable laws
▸ 5.2 M&A and Companies Act: Provisions on share transferability
▸ 5.3 Preferential allotment
▸ 5.4 Why do target companies issue new shares in M&A?
▸ 5.5 Issuance of preference shares: Points to remember
▸ 5.6 SEBI Takeover Code
▸ 5.7 SEBI Listing Regulations, 2015
▸ 5.8 M&A and the Competition Act
▸ 5.9 Foreign Exchange Management Act, 1999 (FEMA)
▸ 5.10 Income Tax Act and indirect taxation
▸ 5.11 Stamp duty

6. Pre-deal Agreements and Documents

▸ 6.1 Introducing pre-deal agreements

7. Pre-deal Agreements—Confidentiality Agreements

▸ 7.1 Confidentiality agreement
▸ 7.2 Enforcement of confidentiality agreement

8. Pre-deal Agreements—Standstill, Exclusivity and No-shop Provisions

▸ 8.1 Standstill agreements
▸ 8.2 Exclusivity agreements
▸ 8.3 No-Shop provisions
▸ 8.4 Fiduciary Out
▸ 8.5 Inter-play between exclusivity, no-shop and fiduciary-outs agreements

9. Pre-deal Agreements—Letters of Intent, MOUs and Term Sheets

▸ 9.1 Letters of intent or memorandum of understanding or term sheets

10. Acquisition Agreement

▸ 10.1 Acquisition agreements: Structure and recitals

11. Acquisition Agreement—Purchase Price Provisions

▸ 11.1 Form of consideration
▸ 11.2 Collars
▸ 11.3 Fixed and contingent consideration
▸ 11.4 Earnouts
▸ 11.5 Financing risk & commitment letters

12. Acquisition Agreement—Representations & Warranties

▸ 12.1 Form of representations and warranties
▸ 12.2 Functions of the representations
▸ 12.3 Scope of seller's or target's representations
▸ 12.4 The buyer's representations and warranties
▸ 12.5 Qualifications to the representations
▸ 12.6 Disclosure schedules

13. Acquisition Agreement—Covenants

▸ 13.1 Introduction
▸ 13.2 Operating covenants and "Get the Deal Done" covenant
▸ 13.3 Affirmative covenants
▸ 13.4 Other post-closing covenants

14. Acquisition Agreement—Closing Conditions

▸ 14.1 Closing conditions

15. Acquisition Agreement—Termination

▸ 15.1 Termination rights
▸ 15.2 Breakup fees and reverse termination fees
▸ 15.3 Material adverse effect
▸ 15.4 Material adverse effects carve-outs

16. Acquisition Agreement—Remedies

▸ 16.1 Remedies: Termination
▸ 16.2 Remedies: Basic indemnity
▸ 16.3 Remedies: Special indemnity
▸ 16.4 Escrow agreement

17. Ancillary Agreements

▸ 17.1 Ancillary agreements
▸ 17.2 Side-letters
▸ 17.3 Assignment of IP
▸ 17.4 Employment agreements

18. Negotiating M&A Deals

▸ 18.1 Introducing negotiations
▸ 18.2 Prepare, and prepare some more
▸ 18.3 Understanding leverage
▸ 18.4 Control the agenda/writing
▸ 18.5 Have a written "heat map"
▸ 18.6 Think through your strategy
▸ 18.7 Ethics and listening skills

19. Conclusion
Live Class 1: Structuring M&A Transaction: Start-ups and Emerging M&A Structures

⚑ LIVE CLASS 1
⦿ LIVE CLASS 1 - Recording

Live Class 2: M&A Deal Agreements and Negotiation

⚑ LIVE CLASS 2
⦿ LIVE CLASS 2 - Recording

Live Class 3: Commercial Due Diligence & Overview: Looking for a deal, the deal process and valuation

⚑ LIVE CLASS 3
⦿ LIVE CLASS 3 - Recording

Live Class 4: Financing Acquisitions

⚑ LIVE CLASS 4
⦿ LIVE CLASS 4 - Recording

Live Class 5: Merger Control

⚑ LIVE CLASS 5
⦿ LIVE CLASS 5 - Recording

Live Class 6: M&A Due Diligence Process (Part I)

⚑ LIVE CLASS 6
⦿ LIVE CLASS 6 - Recording

Live Class 7: M&A Due Diligence Process (Part II)

⚑ LIVE CLASS 7
⦿ LIVE CLASS 7 - Recording

20. M&A Due Diligence Process: Introduction

▸ 20.1 Welcome
▸ 20.2 Supplements

21. M&A Due Diligence Process: Defining Due Diligence

▸ 21.1 Introduction
▸ 21.2 Meaning of due and diligence
▸ 21.3 Dictionary meaning of due diligence put together
▸ 21.4 What due diligence means in the modern-day context?
Exercises I

22. M&A Due Diligence: Why do Due Diligence?

▸ 22.1 Introduction
▸ 22.2 Validation of legitimacy and authenticity
▸ 22.3 Sound commercial call or informed decision making
▸ 22.4 Ascertaining faults and liabilities
▸ 22.5 Arriving at rightful valuation
▸ 22.6 Defining conditions precedent and warranties
▸ 22.7 Identifying risks
Exercises I

23. M&A Due Diligence: Who Needs Due Diligence?

▸ 23.1 Introduction
▸ 23.2 Contracting or contractual parties
▸ 23.3 Prospective business partners
▸ 23.4 Investor parties
Exercises I

24. M&A Due Diligence: What does Due Diligence Find?

▸ 24.1 Introduction
▸ 24.2 The organisational & business structure
▸ 24.3 The financial aspect
▸ 24.4 The assets base
▸ 24.4.1 Assets base: Intangible assets
▸ 24.4.2 Assets base: Due diligence of intellectual property rights
Exercises I
▸ 24.6 Human resource
▸ 24.7 The Target's business strategy
▸ 24.8 Any legal barriers, impediments or issues
▸ 24.9 Conclusion
Exercises II

25. M&A Due Diligence: Practicing Due Diligence

▸ 25.1 Introduction
Exercise I

26. M&A Due Diligence: Client Interview

▸ 26.1 Introducing client interview
▸ 26.2 Specific information needs
▸ 26.3 Scope of review
▸ 26.4 Constraints on the process
Exercises I

27. M&A Due Diligence: Effecting Due Diligence on Ground

▸ 27.1 Introduction
▸ 27.2 Formal Information Gathering (FIG) - Introduction
▸ 27.3 FIG: Target disclosures
▸ 27.4 FIG: Public records
▸ 27.5 FIG: Independent Investigative Intelligence (Triple Eye)
Exercises I

28. M&A Due Diligence: Due Diligence Review & Result Reporting

▸ 28.1 Introduction
▸ 28.2 Due diligence review
▸ 28.3 Due diligence report
Exercises I

Live Class 8

⚑ LIVE CLASS 8
⦿ LIVE CLASS 8 - Recording

Live Class 9

⚑ LIVE CLASS 9
⦿ LIVE CLASS 9 - Recording

Live Class 10

⚑ LIVE CLASS 10
⦿ LIVE CLASS 10 - Recording
Why Take this Course?
A complete M&A transaction requires planning, strategy and foresight of the several players involved. This course will give you the opportunity to understand the entire deal process from start to finish, i.e., from pre-deal stage to post-deal integration and disputes. The objective of this course is to bring about an in-depth understanding on M&A transactions and is very useful to aspirants who wish to become qualified experts.
You can take this course if you are a law student or a recent law graduate. Lawyers, In-House Counsels, Chartered Accountants, Company Secretaries, Cost & Work Accountants, Government Officials, Academicians, Managers, Chief Executive Officers, Company Directors, and Prospective Entrepreneurs also may take this course.The course would help launch law students into a career in M&A practice, and practitioners develop their transaction practice.
Course Includes

10 Live Classes

118 Videos

E-Book

Due Diligence by Hemant Batra.

E-Book

Merger Control in India by Tarun Mathur.

11 Leading Cases

Full Text for M&A cases are provided from SCC Online.

Live Class Recordings

In case you miss a class or need to revise, live class recordings will be provided as soon as they are available.

Student Lounge

An interactive space for participants to meet each other and exchange notes.
Instructors
Hemant Batra
Mr Hemant Batra is a Corporate, Business and Strategist commercial lawyer. He is the founder of Kaden Boriss, an international business law firm, and the Vice-President of SAARCLAW. He is a due diligence expert and has penned articles and authored books on due diligence.
Tarun Mathur
Mr Tarun Mathur is a Legal Counsel with Huntsman India; has 10+ years of law firm, regulatory and consulting experience, with expertise in corporate, commercial, and legal compliance, M&A transactions and merger filings. He has worked with SEBI (Corporate Restructuring and Corporate Issues and Listing), in Cyril Amarchand Mangaldas and in Trilegal. He is an alumnus of NYU and NLU, Jodhpur; teaches "Transacting M&A Deals" at MNLU Mumbai, and has published on "Merger Control in India" (EBC).
Juhi Roy
I am a graduate of ILS Law College, Pune. I have previously worked as a Senior Associate in the General Corporate team of Argus Partners, Kolkata. Previously, I have also worked with Cyril Amarchand Mangaldas, Mumbai; Network 18 Media and Investments Limited, Mumbai; Wadia Ghandy & Co., Mumbai; and SA Partners, Mumbai. My primary expertise is in corporate transactional and corporate advisory work and have extensive experience in leading teams conducting legal due diligence exercise for M&A transactions and negotiating and drafting transactional documents.
Ketan Mukhija
Ketan Mukhija is a Partner at Link Legal. He is in the Firm's Corporate Commercial practice in Delhi. Ketan has extensive experience in handling matters pertaining to corporate restructurings, investment transactions, private equity, banking and finance, energy and infrastructure, real estate and construction, telecommunications, and capital markets. He has also acted as transaction lead and advised several multinational corporations on their entry strategies into India and has diverse experience in providing corporate advice and representation. Ketan has provided advice and assistance in relation to bidding for government contracts, including advice in relation to compliance with anti-corruption and ethical standards prescribed by the specific government authorities. Ketan is an executive member of ASSOCHAM National Council on Law and Policy and Competition Law. He is a registered Insolvency Professional with the Insolvency and Bankruptcy Board of India.
Abhishek Sharma
Abhishek is a Partner with Link Legal and has over 13 years of experience. He has substantial experience of handling disputes concerning the aviation sector (including airports) and in handling civil and commercial disputes in various fora including the Supreme Court of India. He also routinely acts for clients in arbitration proceedings, both domestic as well as international. Abhishek regularly appears before the various benches of the National Company Law Tribunal as well as the National Company Law Appellate Tribunal in a large number of Insolvency and company law matters. He also advises and represents clients in complex matters before the Competition Commission of India and the Competition Appellate Tribunal. Prior to joining the firm, he was an associate in the law chambers of Mr. Arun Jaitley, Senior Advocate. He has also completed an attachment with Allen & Gledhill, Singapore. Abhishek is the Addnl. Joint Secretary of the NCLT and NCLAT Bar Association.
Avinash Sharma
Avinash Sharma specialises in Competition, Litigation and Arbitration, Avinash Sharma presently acts as an Advocate-on-Record at the Supreme Court of India. He is Competition Commission of India (CCI)'s Panel Counsel; Municipal Corporation of Delhi (North)'s AoR at the Supreme Court of India; International Centre for Alternative Dispute Resolution (ICADR)'s Panel Mediator; and Central University of Haryana's AoR at the Supreme Court of India.He has represented the parties in the Supreme Court, Delhi High Court, District Courts in Delhi, National Consumer Disputes Redressal Commission, State Consumer Disputes Redressal Commissions, DRT & DRAT, Cyber Appellate Tribunal, CAT, AFT, CCI, COMPAT, NCLT & NCLAT, NGT etc, duly reflected in around 60 reported judgments. Successfully resolved/ settled around 70 cases while acting as a DHCLSC's Mediator. Also acted as Delhi High Court appointed Local Commissioner in various lawsuits related to the property/ intellectual property matters.
Gandharv Jain
Gandharv is the Co-Founder of Finvox Analytics, a research and analytics firm. At Finvox he provides solutions for projects undertaken by global investment banking firms, valuation advisory firms, private equity funds and accounting firms. As a consultant, works on mergers and acquisitions, valuations, due diligence and business advisory matters. He specialises in conducting business valuations, raising funds for clients, and structuring corporate transactions. He advises on corporate issues, due diligence, entry and exit strategies to foreign investors, and on Corporate Law, Securities Exchange regulations. He is proficient in financial modelling and corporate finance. His valuation engagements include intangible assets valuation, purchase price allocation, option valuation, determining swap ratio for mergers, valuations under transfer pricing, shareholder disputes, gift and estate tax reporting and review of business models. He is also active in the real estate financing space.
Amrish Garg
Amrish Garg is a valuation professional and co-founder of Finvox Analytics, a research and analytics firm. He has over 14 years of experience in business valuations, fund raising, and mergers and acquisitions. He has performed a diversity of valuation and consulting engagements. He has experience in valuing companies, across geographies such as India, USA, Singapore etc., and across industries such as logistics and supply chain, healthcare, manufacturing, retail, e-commerce, consumer goods, hospitality etc. His technical skills include valuation of complex instruments and different classes of units/ shares by applying option pricing models such as BlackScholes model, Binomial model etc. Amrish Garg is a Chartered Financial Analyst with CFA Institute, USA. He is also a Chartered Accountant with the Institute of Chartered Accountants of India.
When you see a merger between two giants in a declining industry, it can look like the financial version of a couple having a baby to save a marriage.
Adam Davidson
Certificate
Complete this course and exercises to earn a certificate. Share it with your friends, colleagues, and employers.*
*You must Subscribe to get a certificate.