About this Course
E-commerce is one of the most sought after channels of trade in the present business environment, an opportunity that no industry can ignore. But, given the anonymous architecture of e-commerce, it is critical to take every possible measure to establish best practices so as to bring transparency and disclosure at every stage of the transaction. This is quintessential to uphold trust and confidence in the e-commerce ecosystem. Today's e-commerce markets are characterized by a plethora of products from across the globe, with each entity adopting it's own preferred modes of conveying information and user agreements on its platform.
This Course on "Building E-commerce—The Legal Implements" provides a structured framework that encompasses the key e-commerce concepts and goes on to discover the legal nature of e-commerce contracts and outlines the key terms to be considered while drafting agreements relevant to the e-commerce business.
In carrying out e-commerce, the most important thing is to keep doing what you are doing right now with passion, to keep it up.
Jack Ma
Course Overview
WHY TAKE THIS COURSE?
In the early stages of developing a business, overlooking legal compliance and formative requirements can prove fatal.
This course is designed to provide e-commerce startups and even established organisations with the necessary legal tools to develop, organize and implement a successful e-commerce business. As you progress through the program, you will find yourself developing:
a practical understanding of how to develop a business model,
a keen eye for spotting legal compliance issues and formalities that must be completed,
a due diligence based approach, and
an understanding of brand building requirements.
For lawyers, this course provides professional and practical insights on legal compliance, contract drafting for e-commerce portals, identifying intellectual property and possible infringements in the digital space and legal basics of taxation in e-commerce. A professional course not to be missed!
Instructors
Pratima Narayan
Dr Pratima Narayan is an Advocate and Founder Partner of Techlawlogi Consulting LLP, a law firm based out of Bengaluru. She is an expert in the areas of information technology law, intellectual property rights, commercial contracts and consumer protection law, and holds a doctorate in law from the National Law School of India University (NLSIU). She is an empaneled Mediator with the Indian Institute of Arbitration and Mediation and Indian Institute of Corporate Affairs. She has been instrumental in designing the technical process for online mediation at the Online Mediation Centre, a state-of-the-art mediation centre under the Ministry of Consumer Affairs at NLSIU, Bengaluru. Dr Pratima has also served the legal academia over the last 18 years as a visiting faculty at various law schools and business schools. Her book on "Electronic Commerce: Legal Compliance Handbook" has recently been published by EBC.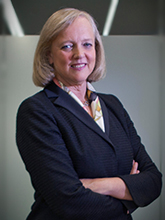 Communications is at the heart of e-commerce and community.
Meg Whitman
Certificate
Complete this course and exercises to earn a certificate. Share it with your friends, colleagues, and employers.*
*You must Subscribe to get a certificate.